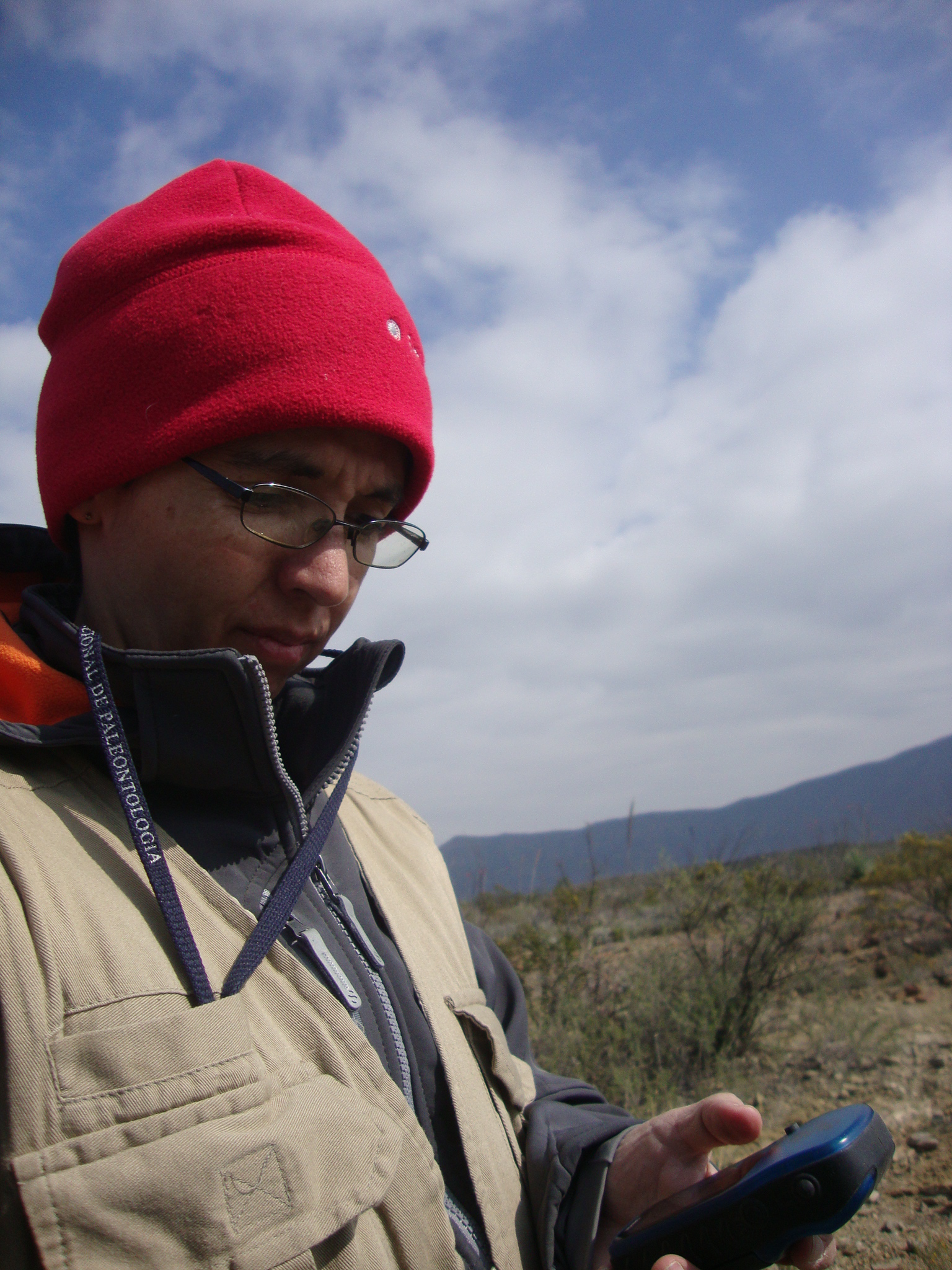 Claudia Inés Serrano Brañas
Research associate, paleontological museum of the Benemérita Escuela Normal de Coahuila (BENC) & National Museum of Natural History (NMNH, Smithsonian Institution)
Always pursue your dreams, no matter what other people think or say.
I'm a passionate vertebrate paleontologist, who is particularly interested in the taxonomy, taphonomy and paleoecology of Mexican dinosaur faunas, with special emphasis on the biological and geological processes that controlled their preservation. My current research is focused on the study of the Late Cretaceous dinosaur ecosystems from Northern Mexico.
WHY DID YOU CHOOSE THIS FIELD?
I always have been passionate about dinosaurs, ever since I was really young. I remember asking my mother when I was 7 years old, what do I have to study in order to work with dinosaur fossils; you can imagine her surprise because in Mexico, nobody knew a thing about this type of organisms at that time. However, as I was growing up, I continued pursuing my dream until I reached it, always with the help of my mom who has been very supporting. For me doing dinosaur research in Mexico has been an enormous challenge, since the majority of the vertebrate paleontologists work with Cenozoic mammals and the few researchers that study dinosaurs are mainly men, but I wouldn´t change my decision for anything in the world. I have been very fortunate to study and describe a large part of the dinosaur fossils that have been collected in Mexico since the 80s, along with other wonderful colleagues, particularly women. This is really my dream job!
WHAT DO YOU LOOK AT & THINK, "I WISH YOUNGER ME WOULD HAVE KNOWN THIS WAS POSSIBLE?"
I always was convinced that no matter what it took, I was going to be a paleontologist working with dinosaur fossils in Mexico. Since the moment I made my first discovery, it felt like all the negative criticism and lack of support from other people questioning myself for trying to get into a field "dominated" by men, just disappeared and that's when I realized that this was just the beginning of the amazing dream job that I always wanted to do. So, the best thing that I could tell younger me is 'all this time you were right, just keep going no matter what'.
WHY DO YOU LOVE WORKING IN STEM?
I love working in STEM because basically, I get to spend my time investigating organisms that dissapeared from the face of the Earth million years ago and I have the fantastic opportunity to "bring them back to life" by answering questions that no one knows the answer to. Of course, this task can be extremely challenging sometimes, especialy when you only have bits and pieces of skeletons from animals that you don´t know how they look like when they were alive, but it can also be very rewarding. I'm always looking forward to tell other people from different ages, how the study of fossils can be so incredibly amazing and of course to show the world that my country is a total paradise for paleontologists.
BEST ADVICE FOR NEXT GENERATION?
Always pursue your dreams, no matter what other people think or say, because at the end, you will realize that they were always on the right path to success.