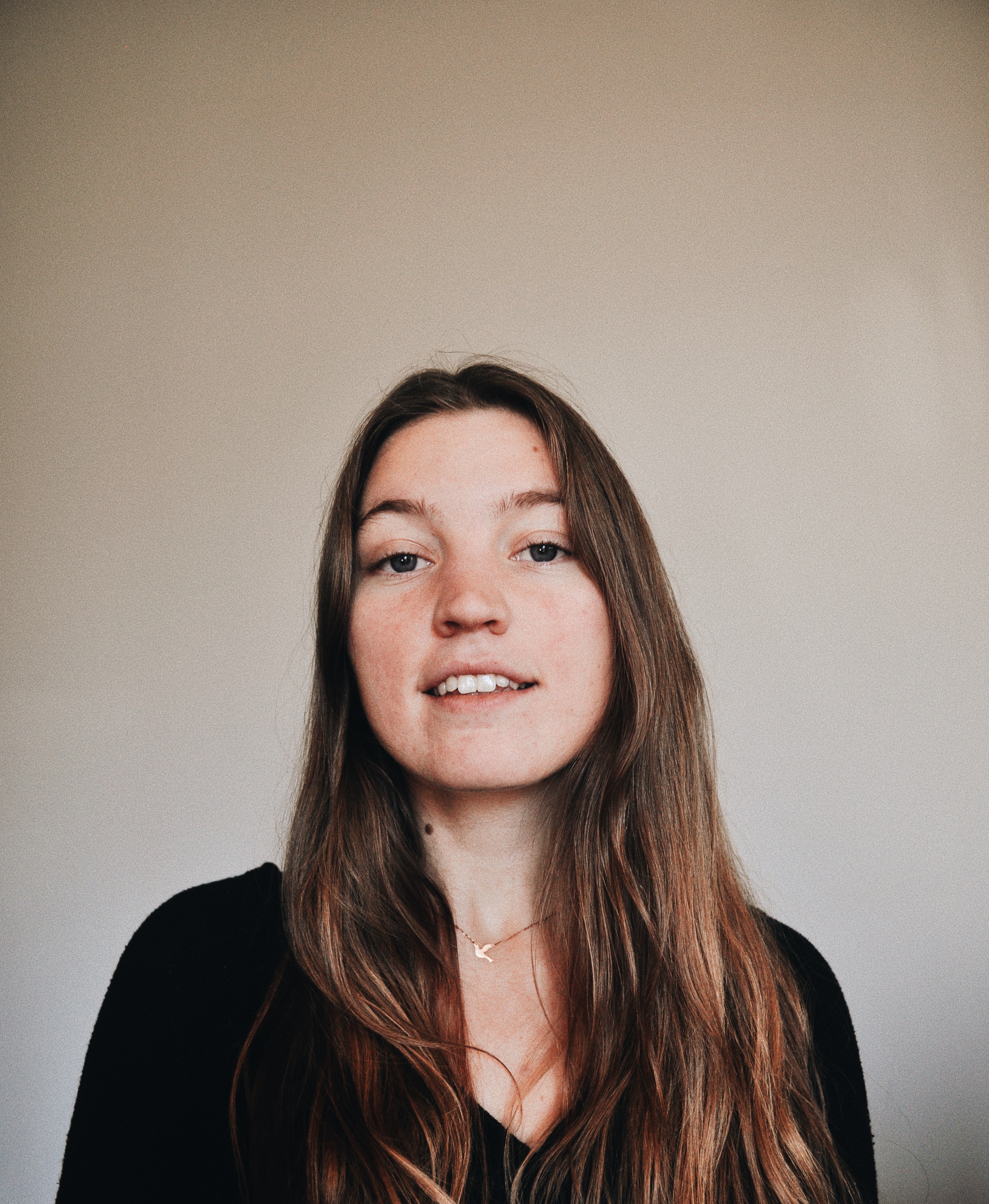 Claudia Katherine Nielsen
Structural Designer, Mackenzie
Sometimes it feels hard to make your voice heard, but know that your voice is needed and extremely important in STEM.
I work on a team design the structural systems that make buildings stand up, everything from the foundations to all the steel. My job can be as broad as creating an overall design of how a building will resist and earthquake, and as small as designing a single bolt holding a beam in place. I collaborate every day with architects, contractors, and clients to make the best design possible and solve complex problems every day. Sometimes I'm building fire stations, other times I'm working on large research facilities. Every day is different!
WHY DID YOU CHOOSE THIS FIELD?
I grew up near Chicago, which is world-renowned for having incredible architecture. I spent lots of time in the city admiring the buildings and imagining how they were created. Additionally, my family is from Scandinavia and I grew up immersed in Danish and Swedish furniture design - my father, grandfather, and great-grandfather were all skilled carpenters and I got my love of designing from them. At first I thought I couldn't do engineering because I have always been very artistic and was told I was "right brained," but when I went to college I learned that engineering was an incredibly creative field. I discovered all the ways that engineers can help improve peoples lives and make communities safer, and I knew it was the field I wanted to explore. It is really important to me to work in a collaborative environment with other creative people, because I feel that it makes me a better engineer.
WHAT DO YOU LOOK AT & THINK, "I WISH YOUNGER ME WOULD HAVE KNOWN THIS WAS POSSIBLE?"
I graduated on the Dean's List of my engineering program with a full-time job in my field, which I didn't think would ever be a possibility for me. I struggled a lot in my first and second year courses, and I considered dropping out of engineering many times. I had many professors telling me that I would never be able to get my grades up and I should try something else, but my academic advisor really believed in me and I leaned on the other women in engineering as my support system. During the job search, many recruiters told me I could never get a full-time job without a Masters degree, but I knew I wanted professional experience before going back to school. I ended up landing a great job in a wonderful city! Now whenever I want to give up on a dream, I think about how glad I am that I didn't listen to the people telling me that my dreams were impossible.
WHY DO YOU LOVE WORKING IN STEM?
I love learning something new every day and getting to work on projects that have a direct impact on people's lives. I love that working in STEM teaches me to think critically and gives me the skills to analyze big, complex problems. I love the feeling of finishing a great project and getting to walk around a building that I helped build, knowing that I did everything I could to bring empathy and sustainability into the project. I wake up looking forward to being part of a great team who see engineering as more than a technical field, but a way to help design solutions to creative, social, and environmental problems.
BEST ADVICE FOR NEXT GENERATION?
Sometimes it feels hard to make your voice heard, but know that your voice is NEEDED and extremely important in STEM. I often felt like I wasn't going to be a good engineer because I wasn't at the top of my class, but I have learned that my voice is important in making STEM a more empathetic field, and that is important. STEM fields help shape how the world around us looks and operates, and it is an incredible gift to add your perspective to that process. Whenever you feel discouraged, look to other women and girls in STEM for inspiration, encouragement, and support. We are all here for you, and we are rooting for you!
"What you spend years building, someone could destroy overnight; build anyway."