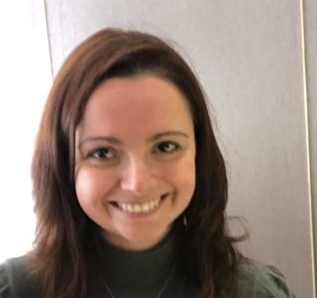 Physician, specialized in Obstetrics & Gynecology, IRCCS Ospedale Policlinico San Martino
And - early career researcher
Normalize rejection. If you are passionate, be persistent and don't take rejection personally.
I am a ObGyn, a doctor specialized in the whole scope of women's gynecological and reproductive health. My specific area of expertise is fertility and reproductive endocrinology. I am passionate about research: my main reasearch topics are fertility preservation, oncofertility and the effect of various chronic illnesses and medications on male and female reproductive function. I also deeply believe in the relevance of science dissemination, with initiatives to raise fertility awareness in the general public, and in the educational potential of social media.
WHY DID YOU CHOOSE THIS FIELD?
I always knew I wanted to be a doctor. I live how the practice of medicine put us at the intersection between science, communication, society. I was lucky enough to have both family and teachers who encouraged me and challenged me to constantly improve.
WHAT DO YOU LOOK AT & THINK, "I WISH YOUNGER ME WOULD HAVE KNOWN THIS WAS POSSIBLE?"
I am starting an academic career! I am the first one in my family who went to college. Being a doctor is already a great accomplishment... having the possibility to be both physician and researcher is even behind the dreams I had as a child.
WHY DO YOU LOVE WORKING IN STEM?
I love everything in my job! From the hard science to the social implications. I have both the priviledge to do research that matters and to stand with my patients during joyful and hearth-breaking moments.
BEST ADVICE FOR NEXT GENERATION?
Normalize rejection. Even the best of us receive lots of rejections. If you are passionate, be persistent and don't take rejection personally.
"Make time for important things, even when not urgent."