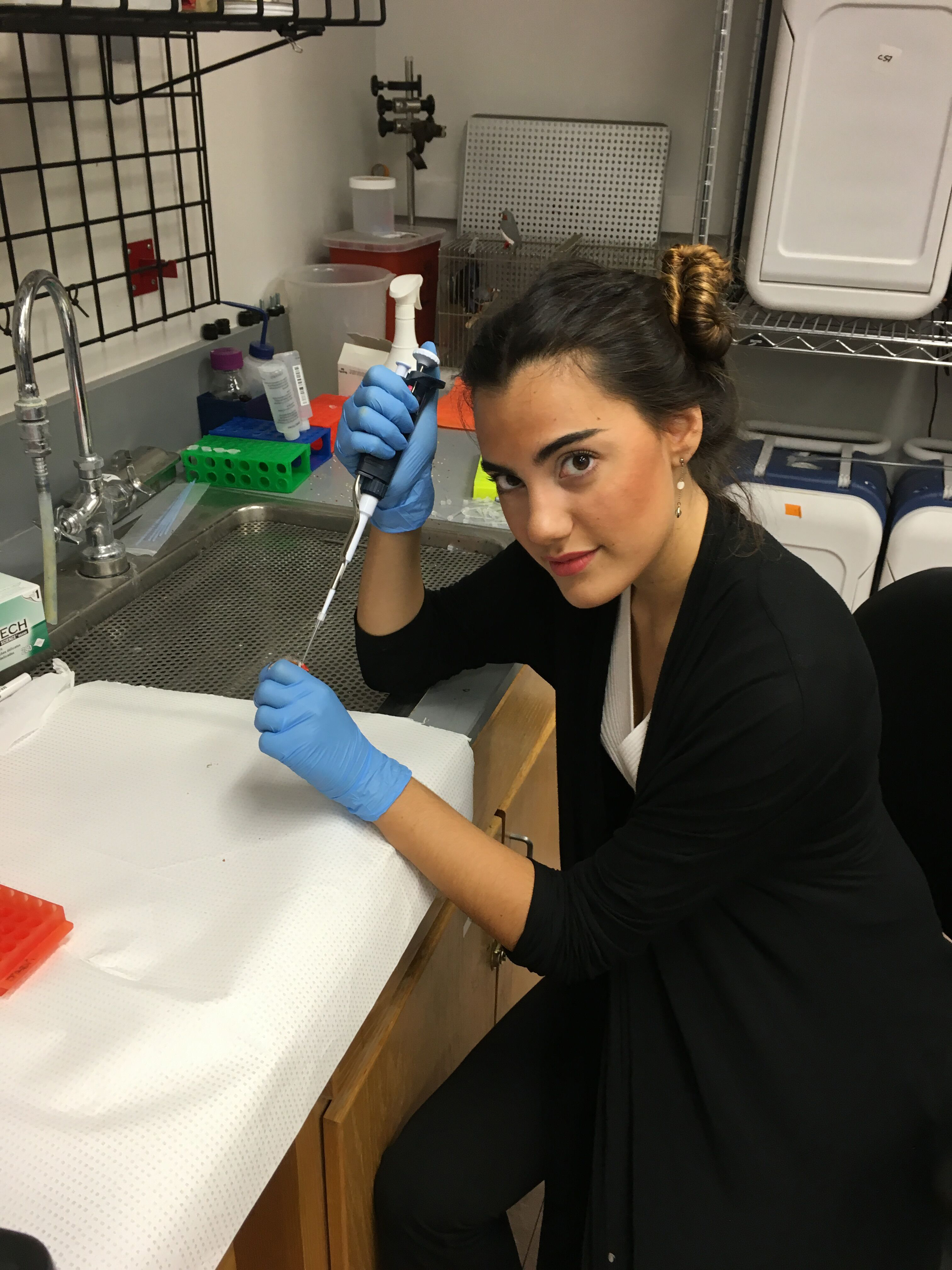 Constantina Theofanopoulou
Post Doctoral Researcher in Neuroscience and Genomics, Rockefeller University
Next generation girls in STEM are fully equipped to change the world.
For my neuroscientic research, I am trying to understand the brain pathways that enable humans to speak and other species like songbirds to communicate using complex vocal signals. For my genomics research, I am trying to understand the evolutionary history of several gene families, studying vertebrate genomes.
WHY DID YOU CHOOSE THIS FIELD?
My undergraduate studies were on Linguistics. During these studies, I received an award to go to Spain as an Erasmus student. There I was taught about the latest updates in the neurobiology of language and I realized that the deep secrets of language learning are to be found in the brain and not by studying the language itself. This led me pursue a Master and then a PhD on the neurobiology of language.
WHAT DO YOU LOOK AT & THINK, "I WISH YOUNGER ME WOULD HAVE KNOWN THIS WAS POSSIBLE?"
Working efficiently in a foreign language. I first thought this would be tough, but I realized it's something doable. With effort, a second language can feel natural.
WHY DO YOU LOVE WORKING IN STEM?
I love investigating and finding answers to questions noone asked but me.
BEST ADVICE FOR NEXT GENERATION?
Next generation girls in STEM need to be well informed from findings coming from scientific studies, and not traditional stereotypes, that they are fully equipped to change the world, either by going to Mars or by finding a therapy for a neurological disorder or by solving a mathematical conundrum that will help future generations.