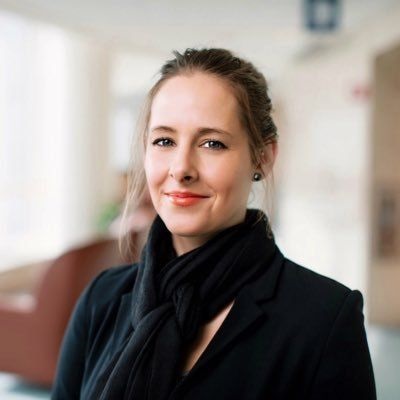 Graduate Researcher, Mayo Clinic
Set goals for yourself and seek to improve your skills, knowledge-base.
I perform biomedical research in the area of Neuro-Immunology while pursuing my Ph.D. My thesis research is focused on the role of the immune system in the pathogenesis of cerebral malaria. I also collaborate with others on their projects as well. In my position I spend a lot of time in the lab performing experiments. I spend the rest of my time analyzing my data, creating graphs and data representations and then writing up papers to submit for publication. I also spend a lot of my time writing and applying for grants which is an important skill for me since I would like to continue on in Academia. I recently received my first NIH grant!
WHY DID YOU CHOOSE THIS FIELD?
I serendipitously found myself in research. For most of my younger years I was under the impression that a college education was only possible for the wealthy and so never thought of it as an option for me. Many years later I was a single mother of two working in service industry and as a personal trainer and I was asked to take a college placement exam in order to renew my personal trainer certification. I took the exam at a community college and the counselor asked me why I was not in college. She essentially gave me many options that I never new existed. I applied for several scholarships and was able to attend and pay my way through college. I excelled in my science courses and was asked work in an honors human anatomy lab. I absolutely loved lab work and went on to perform undergraduate research in Neuroscience, Developmental Biology, Human Genetics, and Virology labs during my undergrad. I got very positive feedback from the department and mentors who felt I should continue in academia. I felt that I had found my calling as well. I then applied for and received a research fellowship through a Post-baccalaureate Research Education Program (PREP) in a Cancer laboratory which helped me prepare to apply for a graduate education. Once in my graduate program I was drawn to Neuro-immunology because it drew on my previous knowledge well, and was an interesting and exciting new field still in its infancy.
WHAT DO YOU LOOK AT & THINK, "I WISH YOUNGER ME WOULD HAVE KNOWN THIS WAS POSSIBLE?"
Going to college. I wish I would have known that it was possible to go to college...that there were options available. Regardless of that wish though, I would not change anything about my journey.
WHY DO YOU LOVE WORKING IN STEM?
I love working in STEM because I look forward to coming up with questions that have not yet been answered, I look forward to getting answers to those questions. I enjoy that every day at my job is completely different and that I get to design my own projects, experiments and learning experiences. It is the learning that I look forward to most. Everyday is a new adventure and I am forever a student.
BEST ADVICE FOR NEXT GENERATION?
As a scientists, you will constantly be judged, and that is the way it should be. You will get positive and negative feedback along the way. Listen to this feedback but don't let the positive feedback let you lose focus of your mission to constantly improve yourself as a scientist, and don't let the negative make you lose motivation to continue. Try to focus on you and be your own worst critic 1) Set goals for yourself and seek to improve your skills, knowledge-base and home life, and 2) Do the best that you can at this time in your life (because we all go through things).
"If you know you are on the right track, if you have this inner knowledge, then nobody can turn you off... no matter what they say." - Barbara McClintock, cytogeneticist and winner of the 1983 Nobel Prize in Physiology or Medicine