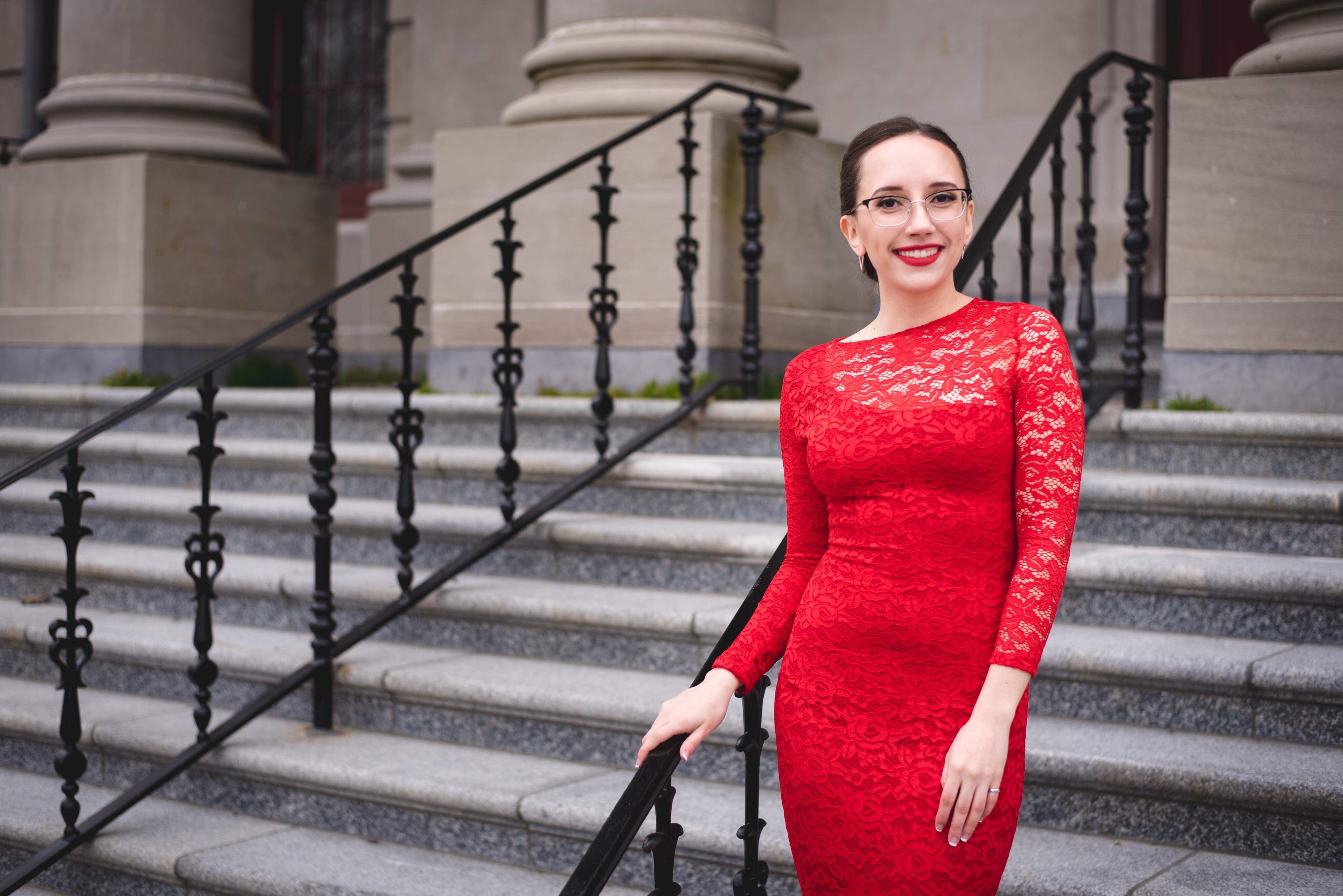 System Planning Engineer, Newfoundland Power
Get out, meet people in industry, and participate in any summer camps, mentoring programs, and school activities.
My job is to use engineering data and forecasts to study upcoming capital projects and potential new projects, and justify expenditures through engineering system planning studies.
WHY DID YOU CHOOSE THIS FIELD?
I first realized I wanted to work in STEM when I was in high school. I initially did not want to do engineering; I was more interested in physics and astronomy. I entered engineering after high school at the university closest to me. Part of my first year was taking different engineering courses to expose myself to the different disciplines offered. When I took a circuits course, I loved it. Circuits are like little puzzles that you have to work through to find the final answer, and that's what I loved most about it. I chose electrical engineering because I wanted to continue to solve puzzles, but on a much larger scale and in a way that could help society.

I had the opportunity to complete work terms throughout my degree, and I found a passion for utilities during my first work term. Being able to work with such an essential service and also be able to innovate the grid towards a more sustainable and green future was what captivated me. I had an excellent supervisor who challenged me and inspired me to continue working in utilities once I graduated.
WHAT DO YOU LOOK AT & THINK, "I WISH YOUNGER ME WOULD HAVE KNOWN THIS WAS POSSIBLE?"
Being able to fall in love with a profession I did not think I wanted to do or would excel in is something I wish my younger self could see and know it would be possible.
WHY DO YOU LOVE WORKING IN STEM?
What I love most about my profession is the diversity of professions an electrical engineer can have. I work in the utilities, which is an incredibly tiny piece of the make-up of electrical engineering careers. At my company alone there are electrical engineers who are in the engineering department, who are in regulatory, who are executive, and who are field staff. The possibilities are endless, not just in utilities, but in every industry.

I wake up every morning looking forward to working with like minded individuals who have a passion for innovation, customer service, and technical competency.
BEST ADVICE FOR NEXT GENERATION?
My advice to the next generation of girls in STEM would be to get out, meet people in industry, and participate in any summer camps, mentoring programs, and school activities. This will expose you to what the industry is, what people do and work on, and you'll get to build some cool stuff, as well as make new friends. Engineering is not just about being good at math and science and having good grades. By participating in different programs you can really see how everything in the world is engineering, from the roads and bridges built, to the cellphones in your hand and the power in your home. It will only motivate you more to explore the incredibly wide range of careers engineering has to offer.
"Scientists investigate that which already is; Engineers create that which has never been." - Albert Einstein