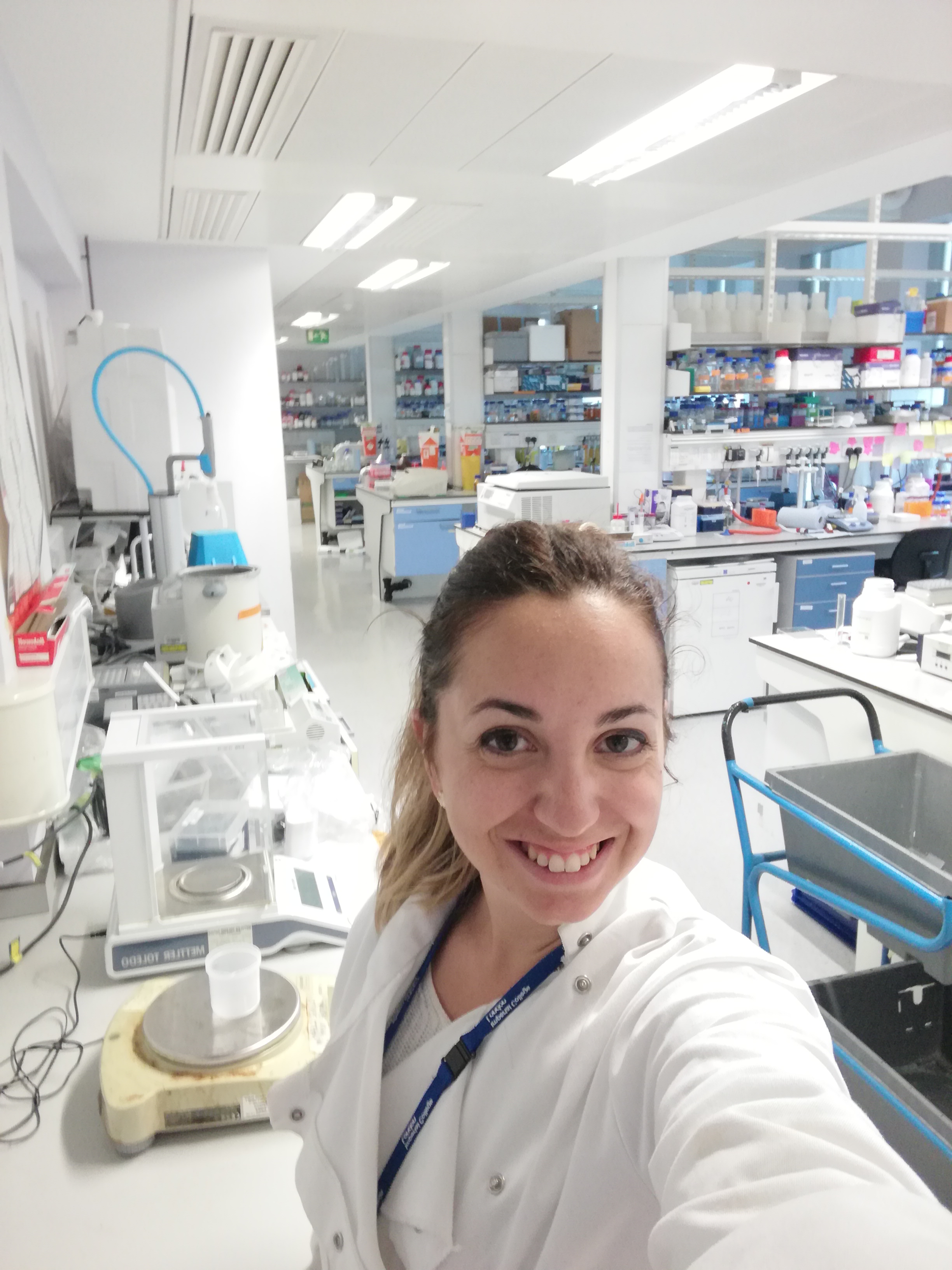 PhD Student, Imperial College London
At times the road will be bumpy and you may find yourself doubting your value, please don't feel discouraged and don't give up!
My research is focussed on membrane proteins and in particular membrane transporters. Membrane proteins are a particular family of proteins that can be found in or anchored to the cell membrane and they are involved in biological processes, crucial for the survival of the cells. Transporters, in particular, are responsible for the movement of molecules from one side of the membrane to the other.
The aim of my research is to study the 3D structure of two specific membrane transporters by using a range of techniques. This would allow to better understand how they work and what is their mechanism of transport.
WHY DID YOU CHOOSE THIS FIELD?
I grew up in a family with a scientific background and I remember playing with some molecular models of sugars and DNA that my uncle had built for his students (he used to teach science in middle school). I guess this helped me see science as interesting and fun as a kid. I have always been encouraged to ask questions and the thing I like about being a scientist is that you never stop asking questions and try to find an answer.
During high school, I developed a deep interest in chemistry and I decided to study it in my BSc. After that, I was fascinated by macromolecules, such as proteins and their structure, and so I decided to transition to Biochemistry and Structural biology for my MSc and PhD.
WHAT DO YOU LOOK AT & THINK, "I WISH YOUNGER ME WOULD HAVE KNOWN THIS WAS POSSIBLE?"
I pursued my BSc and MSc in Italy, then unexpectedly life brought me to the UK for an internship first and a PhD program after.
Pursuing a career in STEM can be challenging and at times quite isolating, especially if you are an immigrant, you live alone and English is your second language.
The younger me never have thought to do all this, and I doubted myself several times in the process, but I did it!
WHY DO YOU LOVE WORKING IN STEM?
I love asking questions and trying to find the answer every day. But the thing I love most is the constant exchange of knowledge and expertise with amazing scientists around the world. Sometimes we have the chance to travel and visit laboratories of scientists we collaborate with. For a short period of time, we can work with them in order to learn something new and use their equipment.
BEST ADVICE FOR NEXT GENERATION?
At times the road will be bumpy and you may find yourself doubting your value, please don't feel discouraged and don't give up! You've got this!
"Ever tried. Ever failed. No matter.
Try again. Fail again. Fail better"
Samuel Beckett