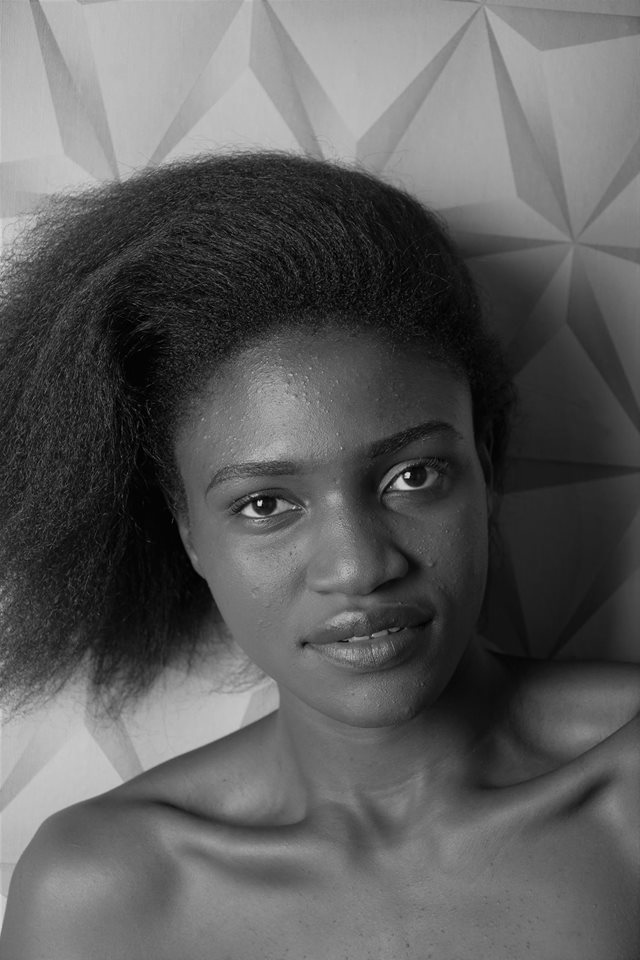 Mobile app developer (intern), Dafe Software
You are permitted to have dreams and ambitions. All you have to do is start.
I am part of a team that creates mobile applications.
WHY DID YOU CHOOSE THIS FIELD?
I never really liked computers. I always skipped my computer lessons back in high school. But College offered me computer science and I couldn't even reject it because, at that time, I wasn't sure what I wanted to do myself. I was just a 16 year old with no dreams of my own.
I had my first class in 2013, I was introduced to programming with Q-basic and that was it-- I was an introvert and for me, being able to just punch in keys into my PC and watch it change colors, patterns and even solve problems was a deal-breaker.

In the past 6 years, I have dabbled in and out of programming.
At first, I learned to design websites using HTML, CSS and I learned some PHP. I didn't have so much support and motivation and somewhere along the line, I stopped. I learned to blog (learned a lot about SEO and writing). I learned social media marketing. I tutored high school kids on programming. At a point I got to learn Javascript, but it was hard. I was learning by myself. I couldn't keep myself motivated and I stopped coding again. I went on to study technical writing. I picked up Flutter and Dart about 5 months ago. It has been a hard one. I get tired, I feel like I am not doing so well. It's hard to keep up with everyone building projects and getting highly paid jobs. But what kept me going has been the few articles I happened to write on educative.io. Whenever I decide to quit writing codes, I get a mail or a message in my DM thanking me for writing such an explanatory and fun article. 

This and my close friends always find a way to tell me, I am doing well. I ain't perfect at it yet, I haven't built a project that changes the face of the earth yet, but if I kept going -- just maybe I could be able to pull that off. At every stage of my developer journey, I have looked up to a lot of developers. Tae'lur Alexis-- her growth has been one to look up to and Unicodeveloper-- because of how he speaks at tech events. I want to be able to combine being a very good developer that builds projects that actually do solve problems, speaking, and writing about all I have learned.
WHAT DO YOU LOOK AT & THINK, "I WISH YOUNGER ME WOULD HAVE KNOWN THIS WAS POSSIBLE?"
Being featured in a blog (https://herownhero.com.ng/) article this year on International women's day as one of the Nigerian Millenial women making waves in STEM was a deal-breaker for me. For someone like me, that still feels like an impostor and hasn't even built a solo complete project. I got motivated to start and finish a project. I thought, "If I could be featured even as a newbie in Flutter, then maybe if I did a meaningful project I will get a better audience and be able to mentor young females that think it's hard to be heard as a woman.

I never would've imagined few years back that I'll be doing well in the tech space. If I had known computers were going to be my best companions and being a techie could be this fun maybe I wouldn't have skipped my computer classes.
WHY DO YOU LOVE WORKING IN STEM?
I love the fact that I wake up in the morning and there is a mail for me from someone in Sri Lanka, or some part of the world I only see on maps and never been to that read my article and understood some concepts. The ability to teach people what I know is mind-blowing.
BEST ADVICE FOR NEXT GENERATION?
As a woman, there are lots of challenges and opportunities for you in tech. But you are permitted to have dreams and ambitions. All you have to do is start, if it gets hard talk to someone and never give up.
"Do not be afraid of the shadows, it only means there's a light nearby."