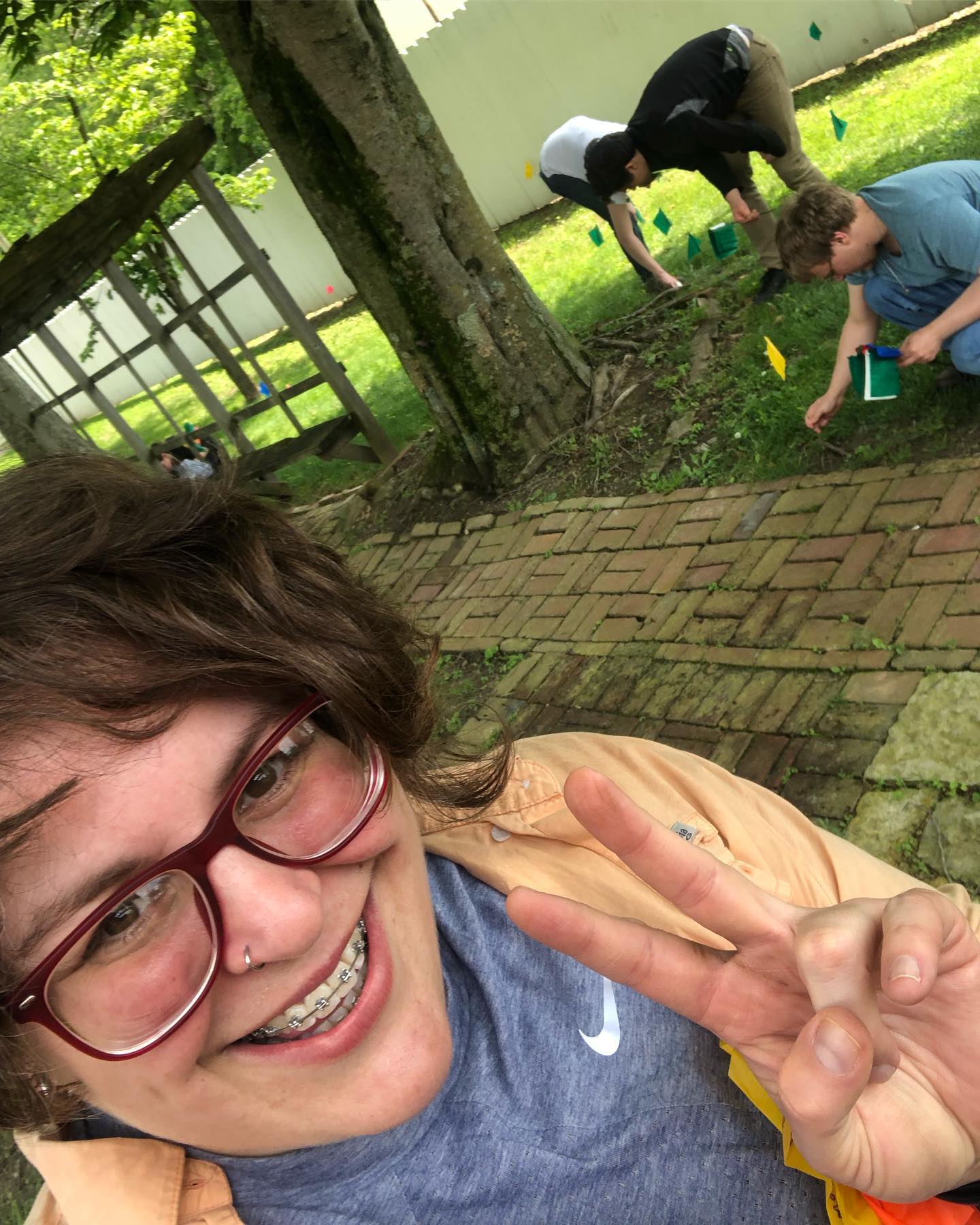 Associate Professor of Geology, Earlham College
I'm still excited about discovering and exploring new things about the Earth and humanity's past.
I study the broad fields of geoarchaeology, environmental science, and geoscience education. I analyze soils, stable isotope chemistry, geomorphology, and geochemistry of archaeological site materials to reconstruct paleoenvironments and
understand site taphonomy. I also study lithic and
ceramic artifacts and their provenance. Utilizing climate science, GIS, and the observed behavior of natural soil and water systems, I aim to resolve questions about archaeological sites, human societies, and natural resource use. I'm also heavily involved in professional society disciplinary leadership and mentorship in geoarchaeology through the Geological Society of America and the Society for American Archaeology.
WHY DID YOU CHOOSE THIS FIELD?
I was fascinated from an early age by the mysteries and complexities of humanity and Earth's past. I wanted to be able to explore and write these histories, as well as support humanity today in living sustainably and building a peaceful future. I also had the unique advantage of being exposed to anthropology and geology at a young age, which most people don't get.
WHAT DO YOU LOOK AT & THINK, "I WISH YOUNGER ME WOULD HAVE KNOWN THIS WAS POSSIBLE?"
I don't think I would have ever imagined myself as a professor! My only goal was getting through school and going to college, so everything after that younger me would have considered a bonus.
WHY DO YOU LOVE WORKING IN STEM?
I'm still constantly excited about discovering and exploring new things about the Earth and humanity's past. I also love teaching and learning and trying out new ways to communicate information and get people excited about learning environmental science.
BEST ADVICE FOR NEXT GENERATION?
I would just say, whatever you're passionate about or whatever inspires you is your thing! Whenever someone tells you something is not for you, because of the kind/type of person you are, they're incorrect.
"The most damaging phrase in the language is: 'It's always been done that way.'" -Grace Hopper