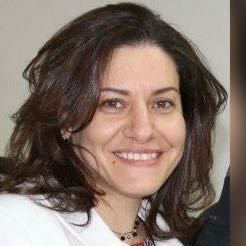 PhD Candidate, Department of Computer Science, Ryerson University
Always speak up and participate in discussions.
A researcher on public safety and search and rescue operation. My research focus is in locating lost persons living with dementia using algorithm equipped drones. I work closely with police members and search and rescue teams to perform field tests to collect data. The work could enhance police and security personnel in long term care to learn and be trained in this area. It will also support finding the lost person faster this increase the probability of finding them alive.
WHY DID YOU CHOOSE THIS FIELD?
It's very hard on a family member to lose a loved one. I lost a family member and she was never found. I'm hoping that my work contributes to finding lost persons fast. Even a small contribution will me a difference in their lives.
WHAT DO YOU LOOK AT & THINK, "I WISH YOUNGER ME WOULD HAVE KNOWN THIS WAS POSSIBLE?"
I wish I started my PhD studies earlier. By now I would've did more research in this area and involved others as well. Being a mom with a full time job delayed this step in my life. But I don't regret it as my family is my priority. I'm grateful that is still work while pursing my studies.
WHY DO YOU LOVE WORKING IN STEM?
I love the aspect of design to creat something new. Also, I enjoy the scaffolding associated with research. It's wonderful to be able to learn and contribute to a certain subject area. As a life long learner, I look forward everyday to learning something new.
BEST ADVICE FOR NEXT GENERATION?
To be strong and confident of their abilities and contributions. Always speak up and participate in discussions. Engage in research and networking opportunities to present and connect with others with similar interests. Your education, confidence and skills is what matters.
"It took quite a long time to develop a VOICE, and now that I have it, I'm not going to be silent." — Madeleine Albright