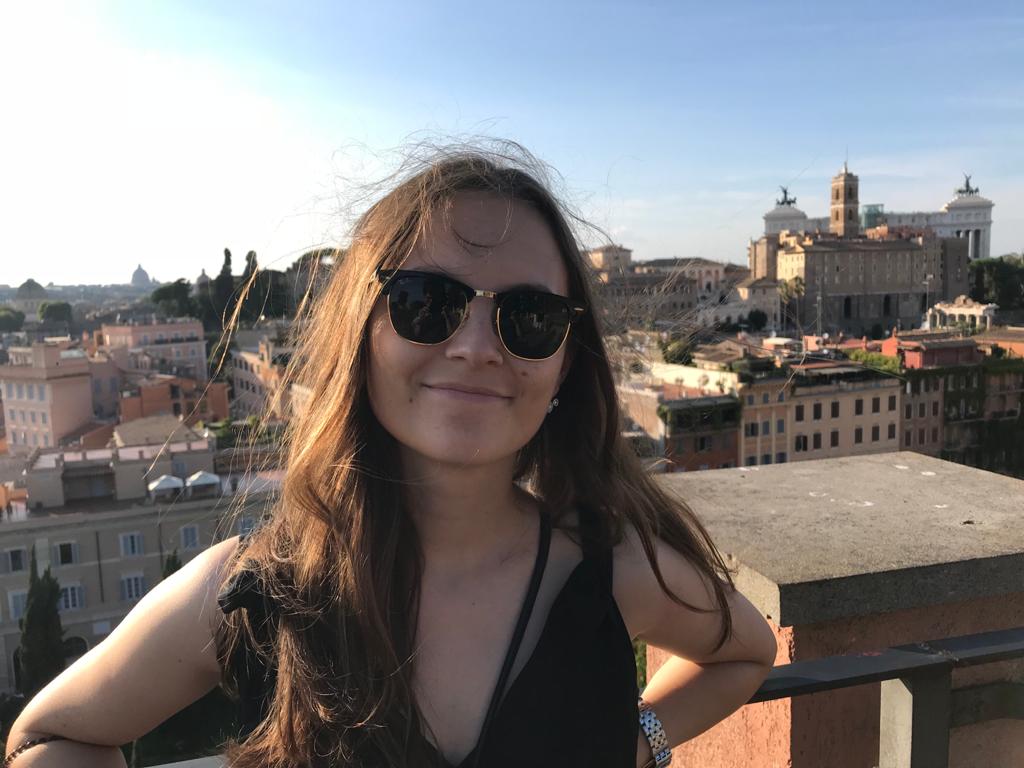 Robotics at Franka Emika, M.Sc. in Mechanical Engineering from Technical University Munich, École Centrale Paris and Technical University Berlin
Use your knowledge and power to change the world for the better one day at a time.
As a mechanical engineer, you can build solutions and tackle various problems in this world. In my current company, we are developing cutting edge robotic solutions that are meant to make everyone's lives easier - by physically supporting the elderly and handicapped persons, by automating tasks that are repetitive and make people lose precious time in their lives, or by educating children to easily program robots and be at ease with the technology.

During my studies and various industry interships, I worked on projects like developing environmentally friendly trucks that have lower or zero CO2 emissions or adapting gearboxes in sports cars so that they consume less fuel and thus emit less polluting gases.

In my free time, I work on social projects that are very close to my heart. I am the founder of the e.n.i.-initiative as well as national chair of the association "Students for Pupils" - where I make sure that all children have equal rights and opportunities in getting a proper education.
WHY DID YOU CHOOSE THIS FIELD?
My grandmother often tells me that when I was a child I liked playing around with a screwdriver and disassemble objects to see what they hide inside.

Later in high school, I met the mother of a friend who worked as a mechanical engineer at L'Oréal and was designing bottles for cosmetic products. I remember thinking: cool, I will do exactly that and get lots of cosmetics for free.

I think in the end I chose to study engineering because I couldn't resist the temptation of building stuff with my own hands and learning how to use materials and physical objects to build tools and solutions to problems. It's like saving the world while playing lego.
WHAT DO YOU LOOK AT & THINK, "I WISH YOUNGER ME WOULD HAVE KNOWN THIS WAS POSSIBLE?"
I think becoming a German engineer (I come from the tiny country of Moldova) would have been extremely impressive for younger me! I wish I had known that I can achieve everything I work hard for. I wish I had known that I can make my own rules and I have the power to change the world for the better and inspire other people around me. Having ambition and determination pays off. Trust in your own abilities and go for that dream that you think is unreachable. It will stay unreachable as long as you won't try.
WHY DO YOU LOVE WORKING IN STEM?
I love that working in STEM opens up so many exciting career opportunities. You can work as a researcher at university or for scientific institutions, you can make new discoveries and develop products while working for companies, or even become a management consultant - travelling the world while helping companies solve interesting problems. You can gain a lot of expertise in one specific field, but also you can choose to gain a broader set of skills in different fields. You can tailor your career according to your needs and preferences. You can try so many things and discover yourself along the way - and this is amazing.
BEST ADVICE FOR NEXT GENERATION?
Use your knowledge and power to change the world for the better one day at a time. Don't be afraid to trespass boundaries and to ask for what you deserve. Be courageous and step out of your comfort zone - because this is where you will grow. And while you grow towards your goals, don't forget to empower others along the way.
"J'accepte la grande aventure d'être moi." / "I accept the great adventure of being me." - Simone de Beauvoir