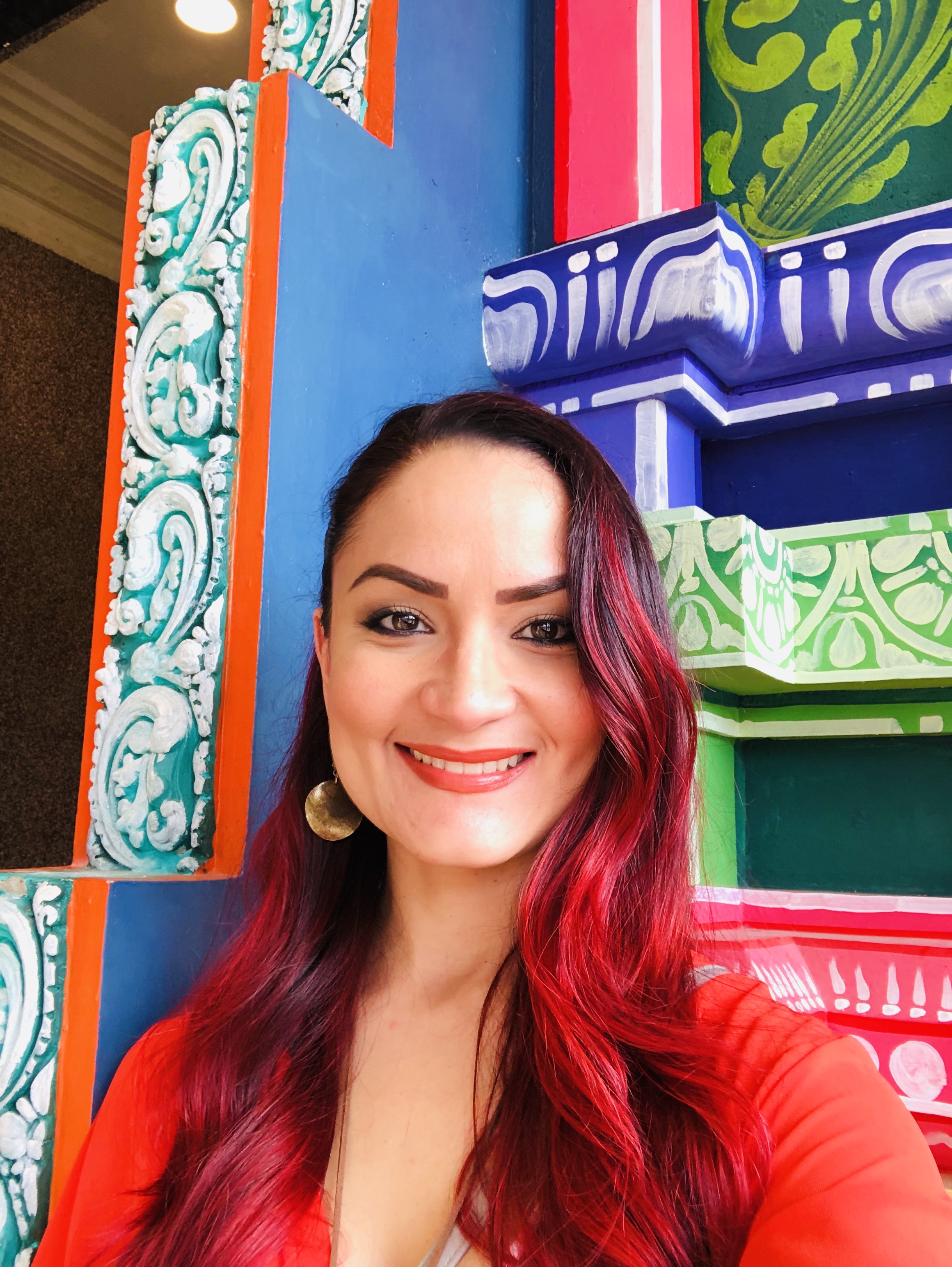 Daniella Cristina González-Toro
Associate Principal Scientist, L'OREAL USA
Listen your heart and do what you love.
First of all, I need to highlight how fun and rewarding my job is! I work as a Cosmetic Scientist in the Makeup Domain with focus in Lip Innovations. I have experience in Hair and Nail Innovations as well. My job encompasses the development of Cosmetic products from inception, to production, and finally to launch. The process starts when our internal teams identify a gap in the market and brainstorm ideas to cover that gap. Once those ideas are identified, my job is to lead and support my team on the invention and development of those ideas. Together we plan different formulation pathways, intellectual property protection of the invention, evaluation, identification of consumer relevancy, and how those consumers appreciate our technology/product. As a people's manager, in addition to providing technical guidance I help my team craft their career growth as scientists and as people within this industry.
WHY DID YOU CHOOSE THIS FIELD?
I am an artist by heart, I come from a family of musicians, actors, painters and dancers. I am an artist and dancer myself. Since I was a little kid, I have seen science as an art. My expertise is in Organic and Polymer Chemistry and, in my opinion, these are the most abstract therefore, more artistic chemistry areas. My graduate work was on Design of Synthetic Nanoparticles for biomedical applications. That is when I started feeling I was expressing myself in the art of chemistry as I express myself in dancing. Shortly thereafter, I did an internship in a Personal care company working on Hair Color and that is where is all clicked. I found my full expression as a Scientist and artist. The Beauty industry is all about self-expression and that, combined with the science behind it, I found the perfect combination of the two areas of which I am passionate.
WHAT DO YOU LOOK AT & THINK, "I WISH YOUNGER ME WOULD HAVE KNOWN THIS WAS POSSIBLE?"
I am very grateful with life and the opportunities I have had. Every obstacle I have been able to overcome, starting with being a Hispanic woman in a professional field where we are minorities, is already a powerful achievement for me. But to be specific starting early in my career as a Project Leader and People Manager made me grow quickly as a professional and person. This prepared me well to use my skills on an assignment in France, where I lead a bigger team and multiple projects. Within that short period of time (5 months), I supported the team in new innovations, and I proposed a new technology that it is now a granted Patent. I also have patents in other inventions and have supported the launch of awesome products in lead brands like L'OREAL Paris, Redken, and Soft Sheen Carson. Recently my team and I won an internal science competition for one of our innovations and this gave me the opportunity to visit Asia for the first time and learn about consumers and our business in Malaysia and Singapore. My younger self would have been so excited, grateful and proud of her future!
WHY DO YOU LOVE WORKING IN STEM?
STEM is a profession of service and that is really important to me. We serve our community in different aspects by understanding nature and making things happen from what is abstract and invisible to our eye to something tangible and applicable to benefit in many ways. Isn't that great?! Little did I know that the spectrum of STEM was going to be so broad. There are so many options to craft your career in an area that you feel most comfortable and passionate. Every day I look forward to the planning of new experiments, discuss strategies and just make things happen! While it is a challenging career path, you have to study and work hard, it is very rewarding. We also get the opportunity to inspire others with our knowledge and experience. I love that part!
BEST ADVICE FOR NEXT GENERATION?
It sounds cliché but my best advice is to listen your heart and do what you love. If an area in STEM awakens something within you, go for it… that simple. It is a beautiful field with many options. Of course there are steps you should take and the best recommendation I can give is to NETWORK. Meet people in the area, talk to them, attend events, follow them in social media, strengthen your skill with hands on experience like lab research (if applicable), and internships. It is very valuable to talk to those that have done it before, take what works for you, and design your own path. Opportunities are limitless.
"He had nothing to start with, except the capacity to know what he wanted, and the determination to stand by that desire until he realized it" - Napoleon Hill