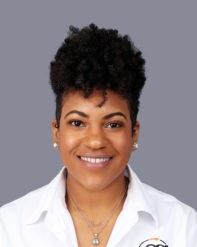 Environmental Consultant, Environmental Solutions Ltd.
You're opening yourself to a world of creativity, innovation and problem-solving that will always be valued.
In summary, I use my knowledge of environmental sciences to help to protect the environment and human health. I look at how people and the environment interact with each other, directly or indirectly and how I can help to minimize or remove negative impacts to either one. More specifically, my work investigates climate vulnerability, disaster risk management, adaption planning, sustainable business development and natural resource management for multilateral development funding agencies, NGOs, public and private sector entities.
Mostly my job is research (desk and fieldwork), talking to people (my clients, regulatory agencies, businesses, community members etc), project management, budget management, collecting and analysing data, looking for patterns, asking questions and making recommendations on how to operate more sustainably. It's equal parts desk and fieldwork, with some travelling and talking to people.
WHY DID YOU CHOOSE THIS FIELD?
My story with science is atypical. I got my Bachelor of Science (Zoology/Botany double major) and then ended up working in a field totally unrelated to degree. In this job, l got to travel the Caribbean and Latin America, live and work in new places, learn new skills and meet new people. It was a tremendous opportunity but even so I felt unfulfilled. I neglected to mention that the only reason I started at this job was because I needed to save money to get my masters degree. You see, I - a young Jamaican girl, had been accepted to James Cook University to complete a Master of Science in Marine Biology and Ecology but sadly had no scholarship opportunities available to me (because they were extremely limited with stiff competition). So I started a job with a telecoms company that gave me new experiences and a whole new business skillset but 9 years later, I felt compelled to return to science. I knew my purpose was in science - I knew that I had a duty to my 20-year old self to pursue my original goal. So I left my job (by that time I had been promoted to senior management), took my savings and a partial scholarship and moved to Townsville, Australia where you guessed it ... I graduated with a Master of Science degree in Marine Biology and Ecology. But my story doesn't end there. My academic background is in Marine Ecology but my professional experience and research interests are broad - and the most interesting part of science to me has always been how people interact with the environment. I am curious about how people's cultural norms, race, gender, age, sexual orientation - all these social and economic variables - how they intersect to influence the why, what and how of people using environmental resources. I started to see the world of science through my own lived experiences - the fact that I studied in a predominantly white country where I seldom came across someone who looked like me in my faculty; that I struggled with anxiety and mental health challenges while completing my degree and contemplated quitting; that I was so aware that I was seeing parts of the world and I knew many of my own Jamaican people would never see in their lifetime; that I felt obligated to prove myself academically and socially to dispel any stereotypes people may have about me. All these things led me to the career I have today - coming out of my Masters degree, I was starting to see my purpose a bit clearer. I would finish my degree so that others like me could have just one more example of it being possible, I would continue to work in environment to help poor, marginalized and disenfranchised people live more in harmony with their surroundings, I would educate and sensitize decision-makers around the impacts they and environmental exploitation have on the most vulnerable.
WHAT DO YOU LOOK AT & THINK, "I WISH YOUNGER ME WOULD HAVE KNOWN THIS WAS POSSIBLE?"
Gosh that is a list of small and big things, and I celebrate them all. A few standouts are diving and conducting independent research on the Great Barrier Reef. That was a moment when I knew my life had changed irrevocably. Working in a team of all-female scientists in the Philippines, traveling to remote islands to collect data, including Apo Island, one of the world's best community-organized marine sanctuaries. That was the first time I was approached to participate in research based on my own merit. Most recently, in 2019 I was accepted to Homeward Bound, a global leadership designed to promote women leaders in STEMM. The program will culminate in a voyage to Antarctica, and when that happens, when I can fly Jamaica's flag in the south pole for women in science, I think 'younger me' might pass out from glee (present day me as well).
WHY DO YOU LOVE WORKING IN STEM?
Before working in STEM, I thought I knew all there was to know about my country. But through my job, I have come to visit so many hidden gems of natural and social heritage, it's like I am becoming a citizen for the first time. And the best part is that I get to play a role in the protection of these treasures for others to come across one day.
I also get excited about how excited people get when I tell them or show them what I do - it is easy to get caught up in the mundane of the daily tasks. Sometimes I forget that I get to do very cool things, meet so many interesting people and learn new things pretty much daily.
Now, for example, bird surveys are my new favorite thing - I love getting up at dawn or staying out til dusk, pulling out a pair of binoculars and a bird guide to see which warbler is passing through, or the mockingbird giving the turkey vulture a hard time, or to hear the call of the Jamaican Lizard Cuckoo. Granted, I am not an ornithologist but how cool is it that my job requires that I learn so many new skills. Today it's bird identification, tomorrow it's GIS mapping of communities vulnerable to climate change hazards. It's hard not to love your work and jump out of bed when you feel like a different kind of scientist everyday.
BEST ADVICE FOR NEXT GENERATION?
I'd say you've already taken the best advice I could give, which is to be the next generation of girls in STEM. You're opening yourself to a world of creativity, innovation and problem-solving that will always be valued. So I suppose the next best advice would be to actively try out new ideas - just try, experiment, try again, experiment again. That can be thought experimentation, physical tinkering or just in how you engage with your surroundings. Keep experimenting. And my best life advice to all women and girls is to trust your gut!
"No man can judge me" - it's not really a quote, it's the meaning of my name (or at least how I interpret it)