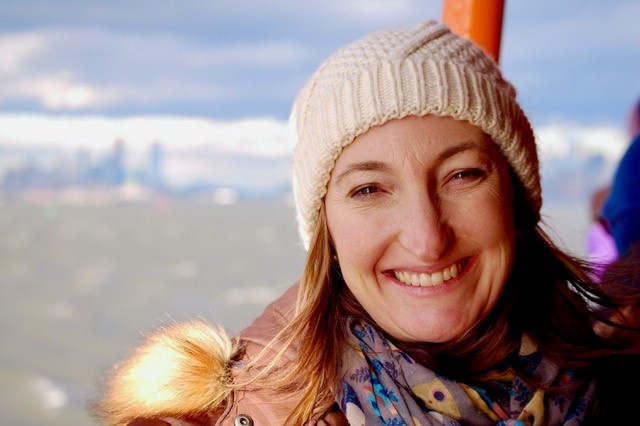 Programme Manager, Aura CDT, University of Hull
The possibilities are limited by your imagination, the desire to understand how the world works is in us all.
My job involves managing a doctoral training college that focuses on developing researchers and future leaders in offshore wind energy and environment. I work with academics across disciplines and institutions, as well as PhD students and industry partners. On a day, I could be doing anything from organizing training workshops, managing budgets to liaising with industry on research projects.
WHY DID YOU CHOOSE THIS FIELD?
From an early age, I have been interested in science and research. As a teenager in the 90's when climate change and human impact on the environment was just starting to be talked about, I took subjects at school on environmental studies. I pursued a research career in science, mostly in medical research. I moved away from research and into professional services, where I developed a passion for supporting the development of future researchers. All the while, my passion for addressing the climate crisis and personal need to do something that felt worthwhile continued to grow.

Now I have the pleasure of working with leading scientists in the field and helping our new ones grow.
WHAT DO YOU LOOK AT & THINK, "I WISH YOUNGER ME WOULD HAVE KNOWN THIS WAS POSSIBLE?"
I wish my younger self could know that you aren't restricted to doing one thing. I've moved across sectors doing different roles, all of them have been successful and fulfilling. You don't have to decide on one career path, careers can evolve depending on what you want to do at the time. Don't pigeonhole yourself and don't be afraid to try your hand at something unfamiliar.
WHY DO YOU LOVE WORKING IN STEM?
I have always loved working in STEM because of the problem/puzzle solving element. I love finding out why something is the way it is or fixing a problem. Now I work with people that are working to solve a big problem that will affect future generations.
BEST ADVICE FOR NEXT GENERATION?
Working in STEM is extremely fulfilling- it's challenging but exciting. The possibilities are limited by your imagination, the desire to understand how the world works is in us all- find out what your interested in and go for it!
"Imagination is more important than knowledge."
- Albert Einstein