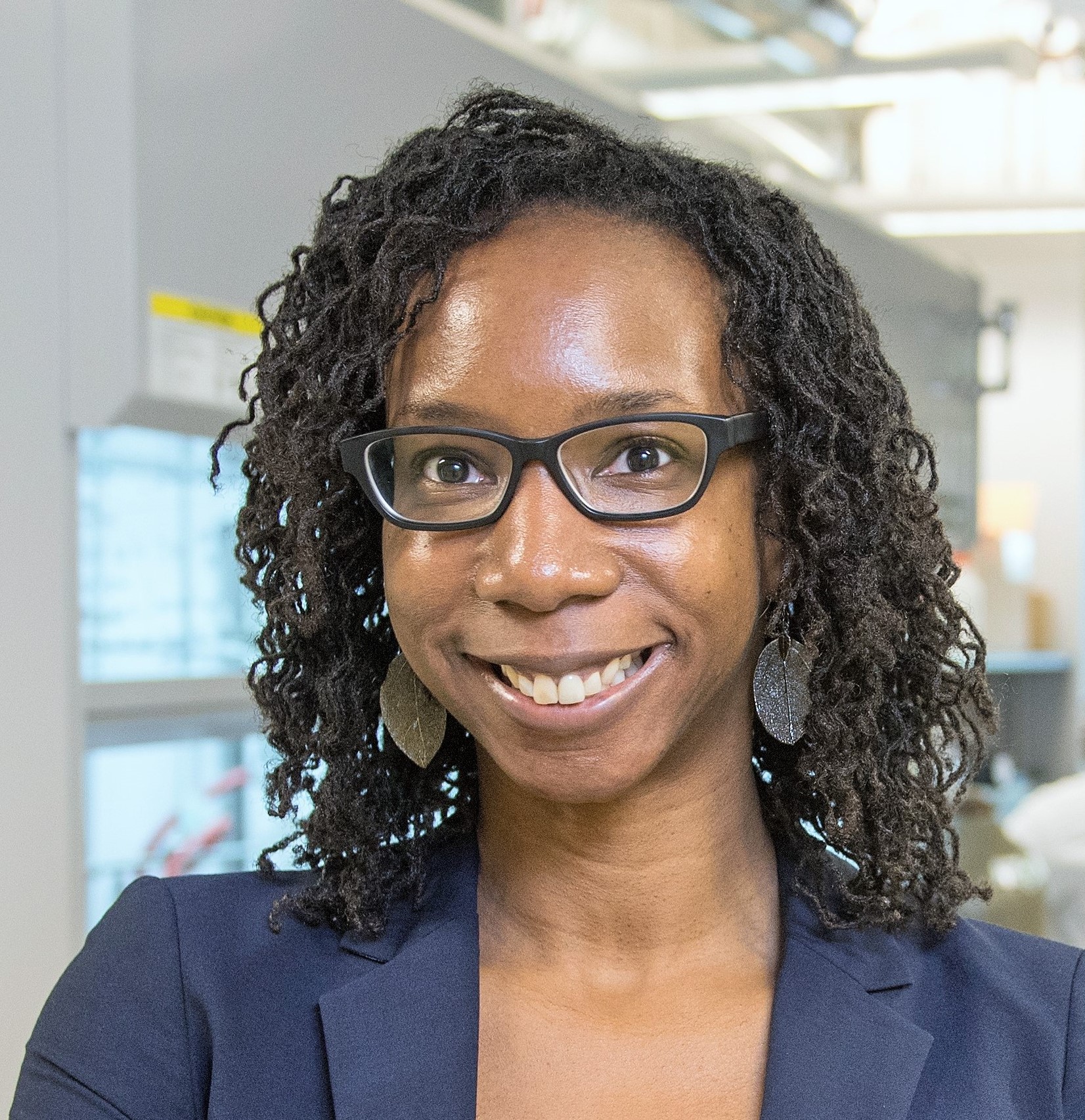 Associate Professor, University of Mississippi
Enjoy the ride! If you are pursuing STEM, you are choosing it because you love it and you know that it is your true passion.
I would describe my position as being one in which I am a teacher-scholar who leads an interdisciplinary research program based in organic/materials chemistry and promotes diversity in higher education.
WHY DID YOU CHOOSE THIS FIELD?
My common response regarding my career choice has always been based on having good representation, excellent mentorship and a wonderful support system. As an adolescent, I desired to be like my older siblings and my parents have always supported my quirkiness. In high school, I had an amazing chemistry teacher named Mrs. Jernigan—she demanded the very best out of her students yet displayed so much patience and intellect. My doctoral (Dr. Tomoko Fujiwara) and post-doctoral advisors (Dr. Ronald K. Castellano) have been my best advocates and guides in navigating academia. Their constant support, transparency and wisdom set the foundation and affirmed my pursuit of research in the academic realm.
WHAT DO YOU LOOK AT & THINK, "I WISH YOUNGER ME WOULD HAVE KNOWN THIS WAS POSSIBLE?"
Graduate school—for most students, especially minority students—is a challenging time both physically and mentally. My graduate school cohort was a vital source of encouragement during the doctoral process. Retrospectively, I do not remember a time when I thought or questioned the possibility of achieving something. In my journey, I distinctly remember acknowledging difficult situations. Even now, I see obstacles or challenges as difficult but know that—somehow, someway and at some time—it will be overcome.
WHY DO YOU LOVE WORKING IN STEM?
Although I enjoy the intellectual freedom STEM offers, I LOVE my research group. My junior scholars and researchers are innovative, exceptionally smart and hard-working. In addition, they are hilarious—we have so much fun and they go with all my crazy experiments and ideas. I appreciate them so much because they make working easy.
BEST ADVICE FOR NEXT GENERATION?
Enjoy the ride! If you are pursuing STEM, you are choosing it because you love it and you know that it is your true passion. However, most of us in STEM are ambitious overachievers that aim for the highest accomplishments but often overlook the joy that comes with the small prizes, good friends and extraordinary travels we get to have along the way. Do not forget that the journey (i.e., the process) is what makes you a better scientist and human being.
"First it is impossible, then it is difficult, then it is done" -- J. Hudson Taylor