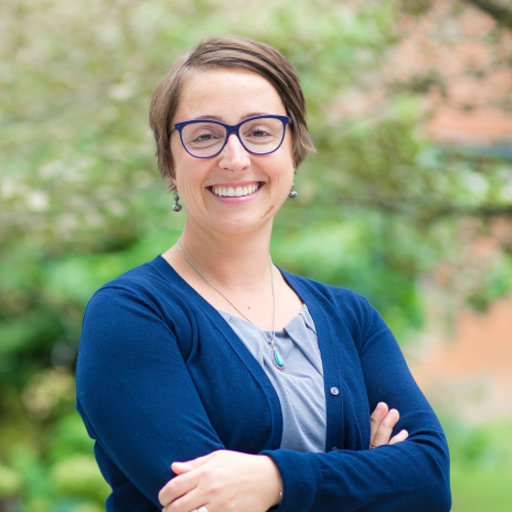 Assistant Professor & Fulbright Scholar to Ghana (University of Tennessee)
You are smart. Amazing. Capable. You can reach the stars if you choose to do so.
My research focuses on population genetics of fungal plant pathogens, population biology, forest health, forest pathology, and diversity and conservation efforts of native plants. Increases in both native and introduced pathogens as a result of climate change have provided numerous opportunities in basic and applied research. My program's main goal is to utilize novel genetic and genomic tools to integrate molecular data into pragmatic management decisions and provide solutions for preservation of biodiversity, conservation of native species and overall tree improvement programs. In addition, my research goal is to contribute to hunger eradication efforts on the African continent by preserving biodiversity of indigenous and nutritional plants adapted to climate change. This will not only provide regional food security, but will promote science literacy, and recruit and educate the next generation of science ambassadors in sub-Saharan African countries.
WHY DID YOU CHOOSE THIS FIELD?
I am a first gen, immigrant, war survivor, and when I worked for Disney in Orlando, I realized I wanted to explore tissue culture (they had tissue culture lab). I came to the states when I was 20 years old. Alone, in a foreign country, my english was ok but not the best. I received scholarship to continue my education and that started my scientific exploration. I was working in hydroponics greenhouses at Disney...and that experience started this journey. Another cross road was being exposed to undergraduate research experience that led me to graduate school, presenting at the national conference, and learning that science and research were simply amazing.
WHAT DO YOU LOOK AT & THINK, "I WISH YOUNGER ME WOULD HAVE KNOWN THIS WAS POSSIBLE?"
You can be anything you want to be...just dream big!
WHY DO YOU LOVE WORKING IN STEM?
Learning. Exploring. Failing. Repeating. Also, influencing other young minds is way to give back to society. Knowing that I am a simple part of their adventures and that my mentoring played a role in shaping their careers is very rewording.
BEST ADVICE FOR NEXT GENERATION?
You got this. You can do it. You are smart. Amazing. Capable. You can reach the stars if you choose to do so.
"Travel is fatal to prejudice, bigotry, and narrow-mindedness, and many of our people need it sorely on these accounts. Broad, wholesome, charitable views of men and things cannot be acquired by vegetating in one little corner of the earth all one's lifetime."