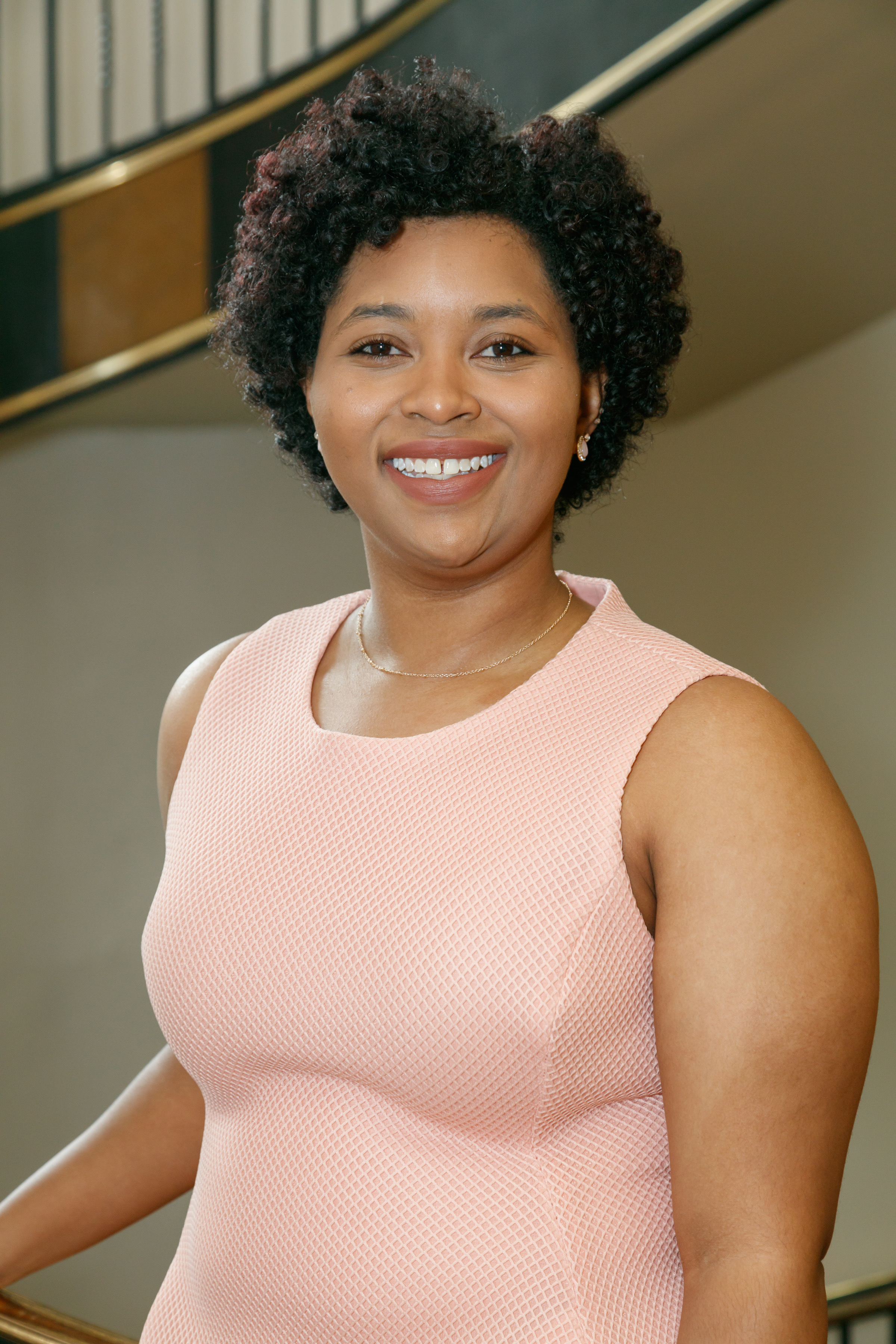 PhD candidate, The Ohio State University
Self advocacy is so important! You want to make sure you always are putting your best self forward.
I'm a graduate student that works on developing new methods to make diagnostics easier for non-experts. The goal of my work is to make the detection of clinically-relevant biomarkers fast and easy to do so it can be implemented in low resource settings. I use common items, like spooled threads, to do complex science.
WHY DID YOU CHOOSE THIS FIELD?
I fell in love with chemistry in high school because I enjoy solving problems and being in a lab. With chemistry being so ingrained in every day life, the applications for my research are so broad and that allows me to tackle all types of problems. I always like science that helps people so focusing on clinically-relevant conditions, like obesity and drug screening, allow me to create methods that do that. It's affirming for me that what I'm working on in graduate school could make a difference in someone's life one day.
WHAT DO YOU LOOK AT & THINK, "I WISH YOUNGER ME WOULD HAVE KNOWN THIS WAS POSSIBLE?"
I won an award in 2018 from the Women's Chemists Committee in ACS for advancing women into the chemical sciences for my work as a STEM advocate. I don't think younger Devin knew that something as simple as my blog, #MacScientist, would have such a wide reach to be recognized in that way. My friends and I use the blog to talk about our experiences as Black women in STEM so now knowing that that is helping others get into, or make it through, STEM fields is amazing.
WHY DO YOU LOVE WORKING IN STEM?
My favorite thing about working in STEM is all of the opportunities I have to be mentored and also be a mentor. During graduate school I've mentored 9 students and they are the reason I've kept going. Being able to help them grow as people and as scientists has been so much fun.
BEST ADVICE FOR NEXT GENERATION?
Self advocacy is so important! You want to make sure you always are putting your best self forward and have the confidence to showcase all of your accomplishments. You are amazing and you want to always be comfortable telling people that.
"Growth isn't linear". This is my favorite because it helps me remember that there's no "right or wrong" way to grow. Some days will feel like progress, others won't, and that's is 100% okay.