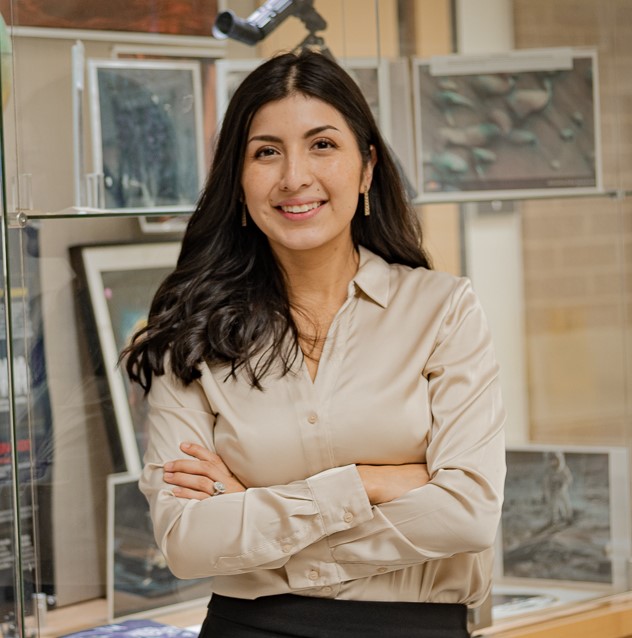 Manufacturing Engineer, Methode Electronics
When you feel stuck, or that you aren't smart enough, try again.
At work, I am able to combine my skills from Mechanical and Manufacturing engineering. I participate in the review for new products to ensure they are manufacturable and that they meet customer's needs. I also help create and modify testing and manufacturing equipment with the creation of CAD models and blueprints. Other parts of my responsibilities include establishing new processes and training personnel as well as research and testing of materials for new products, and continuous improvement of existing processes.
WHY DID YOU CHOOSE THIS FIELD?
I had not selected my major until I was a sophomore in college. I had always enjoyed math, but I never understood why. It was never clear to me what my options could be with those interests. It was until I took the first physics class in high school that I understood my love for problem-solving. Physics had been one of the most challenging classes that I had taken but I really enjoyed the content and the challenge it presented. As I started college, I understood that mechanics was my favorite part of physics which lead me to Mechanical engineering. I was able to combine problem-solving and my creativity by focusing on design. Today, I could not see myself doing anything else. I deeply enjoy what I do and there is never a boring day.
WHAT DO YOU LOOK AT & THINK, "I WISH YOUNGER ME WOULD HAVE KNOWN THIS WAS POSSIBLE?"
If I could give advice to my younger self, I would tell her that she can do everything she is determined to do and to not let others influence her away from her goals. Being new to this country, learning English during my teenage years was rough. I also had a different culture and different ideas. I was made fun of my accent. I was made fun of being insecure. But I managed to grow. I would tell my younger-self the things that I have achieved and that I would get through all my physics classes even when I didn't feel smart enough for a career like this one. I hope she could be inspired and more determined and confident to reach for her dreams and not be afraid of asking and fighitng for her goals.
WHY DO YOU LOVE WORKING IN STEM?
My favorite part of STEM is research and design. STEM lets us explore the world and understand how things work which is fascinating to me. I am always trying to understand the mechanics of anything that is in front of me. The second thing is being able to create new things. However, the most rewarding aspect of my career is knowing that I am making a difference. Just by being a female and Latina engineer, I am changing the stats. We are only about 2-3% of Latinas in STEM. I am also the only female engineer in our location and I get to have a voice. I am always happy and bouncy, and people really enjoy that. I try to make a difference where I am. Sometimes, it is the lack of special anti-grease soap in the women's bathroom. Sometimes, it is the fact that I don't mind going out into the production floor to get hands-on. It is the small things, but slowly I am making a difference.
BEST ADVICE FOR NEXT GENERATION?
I would want young women to know that there is nothing better than pursuing a career in a field that they are passionate about. Obtaining a degree, whether it is STEM or not, comes with hours and hours of hard work. It can be overwhelming at times. It can be stressful. But it is all worth it at the end. Being different from the typical student in your major is completely okay. I have watched tons of students do it. Being a woman in STEM doesn't make any difference. While we are still a minority, we are taking fast steps to change that. I have felt myself the struggle of having to be twice as good to feel like I belonged. And that hard work turns us into more determined students. When you feel stuck, or that you aren't smart enough, try again. You won't believe how by practicing over and over again, the things that once looked impossible, make sense.
"Feel the fear, and do it anyways." - Unknown