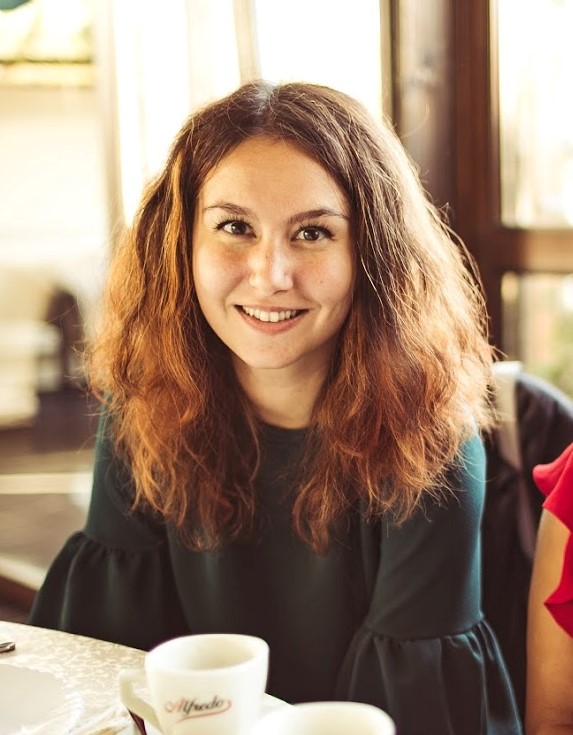 Solution Engineer, Oracle
Believe in yourself!
Pursue your dreams, think big, have high aspirations, get informed, take responsible decisions.
My job requires a combination of soft skills and technical skills equally important. This role brings me closer to customers which is very important for me, it is mandatory to listen to them, to understand and to ask the right questions. You have to be people oriented, have presentation skills and you have the power to help in decision making.
Using my technical knowledge in building powerful demonstrations, helping in implementing new solutions for the customers is the cheery on top! - the best of both worlds really.
WHY DID YOU CHOOSE THIS FIELD?
Why did I choose this field? Easy! I was passionate about software, writing code, thinking out solutions and I also liked math. This got me to choose Computer Science and Mathematics for my bachelor degree and further on Software Engineering for my master degree.
As for the job, I chose this role during a Summer School program which got me closer to the IT industry and I had the opportunity to see different teams and departments carrying out their daily work. I realized then that I want to have access to the latest technologies: cloud, applications, services, tools, methodologies - everything really. This is something that pre-sales does.
I get "to play" with the super early versions and present them to customers, while sometimes you have to put together complex architectures to map the needs of a specific business.
It is exciting, it is always new, the projects are very different from customer to customer and I am able to see the impact of my work.
WHAT DO YOU LOOK AT & THINK, "I WISH YOUNGER ME WOULD HAVE KNOWN THIS WAS POSSIBLE?"
Younger me? I think sometimes that applies to "yesterday me" as well. I am always learning something new and I love it!
One thing I wish I have known in my first year of employment is exactly this: you always build up your skills, learn more and develop yourself in so many ways.
It IS normal to not know something and learn it along the way. Everyone starts from somewhere, the important thing is to START.
WHY DO YOU LOVE WORKING IN STEM?
New technology, the people and the impact that I have through my work.
Thinking of small businesses to super big enterprises around the world that implement my solutions puts things into perspective.
I realized along the way that everywhere in the world, behind a big or a small company, there are people just like myself. People interested in what I have to say, that put their trust in my knowledge and that I am able to help carry out their work in a better/faster way.
BEST ADVICE FOR NEXT GENERATION?
Believe in yourself!
Pursue your dreams, think big, have high aspirations, get informed, take responsible decisions.
It is ok to feel overwhelmed, to not know something, to feel lost - it is absolutely normal to have such moments, don't get discouraged, just go ahead.
"Be careful what you wish for, it might just come true."