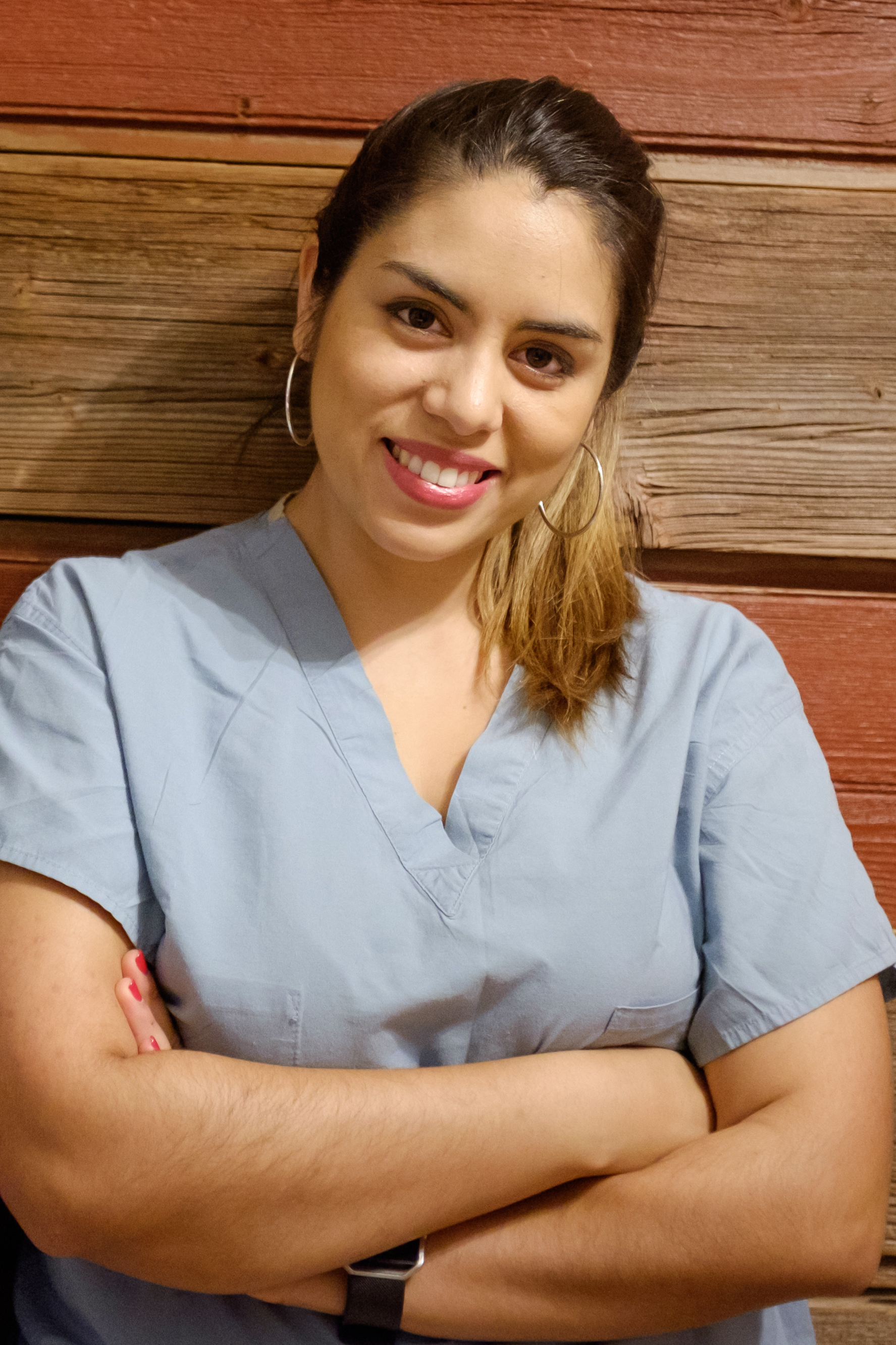 Diana C. Montoya-Williams
Neonatologist, Children's Hospital of Philadelphia
Try as hard as possible to be your own best ally and supporter. We need you in STEM, don't ever forget that.
I wear several hats at work. In my clinical time as a neonatologist, I take care of babes in the neonatal intensive care unit. This means that I oversee large multidisciplinary teams and make medical decisions for the care of babies that can sometimes be as small as just over 1 lb. My teams can consist of people like medical students training to become pediatricians, pediatricians training to become neonatologists like me, dieticians, pharmacists, social workers, nurse practitioners or physician assistants. I also however, am a clinician scientist and spend a great deal of time conducting research on health disparities among pregnant minority women and their infants.
WHY DID YOU CHOOSE THIS FIELD?
In 9th grade, my English teacher gave me a book called The Man Who Mistook His Wife for a Hat. In it, a famous neurologist called Dr. Oliver Sacks told stories about some of his most interesting, complex patients. It made me realize I wanted to be a doctor. Then in medical school, I spent time in a neonatal intensive care unit and was so drawn to the delivery room experience and to the care of babies, that I realized I would become a neonatologist. I have never looked back.
WHAT DO YOU LOOK AT & THINK, "I WISH YOUNGER ME WOULD HAVE KNOWN THIS WAS POSSIBLE?"
About a year ago, I had the opportunity to write something that was published in JAMA, one of the most prestigious medical journals in this country. I never thought I would see my name in print in this journal, especially so early in my career. I return to that experience whenever I feel the pangs of impostor syndrome that many of us feel.
WHY DO YOU LOVE WORKING IN STEM?
Taking care of babies is my North Star. I love thinking about the ways in which all the different organs' physiology is or isn't being affected by a certain disease process and how interrelated different pathophysiologic processes can be, even in tiny bodies. But I also love thinking of research questions that maybe, just maybe, might contribute to us being able to better prevent or treat disease in babies.
BEST ADVICE FOR NEXT GENERATION?
The world and those in it will often try to convince you that you don't belong in STEM. Sometimes inadvertently, sometimes on purpose. Don't let your own thoughts and fears add to that arsenal. Try as hard as possible to be your own best ally and supporter. We need you in STEM, don't ever forget that.
"Unless someone like you cares a whole awful lot, nothing is going to get better. It's not." - The Lorax