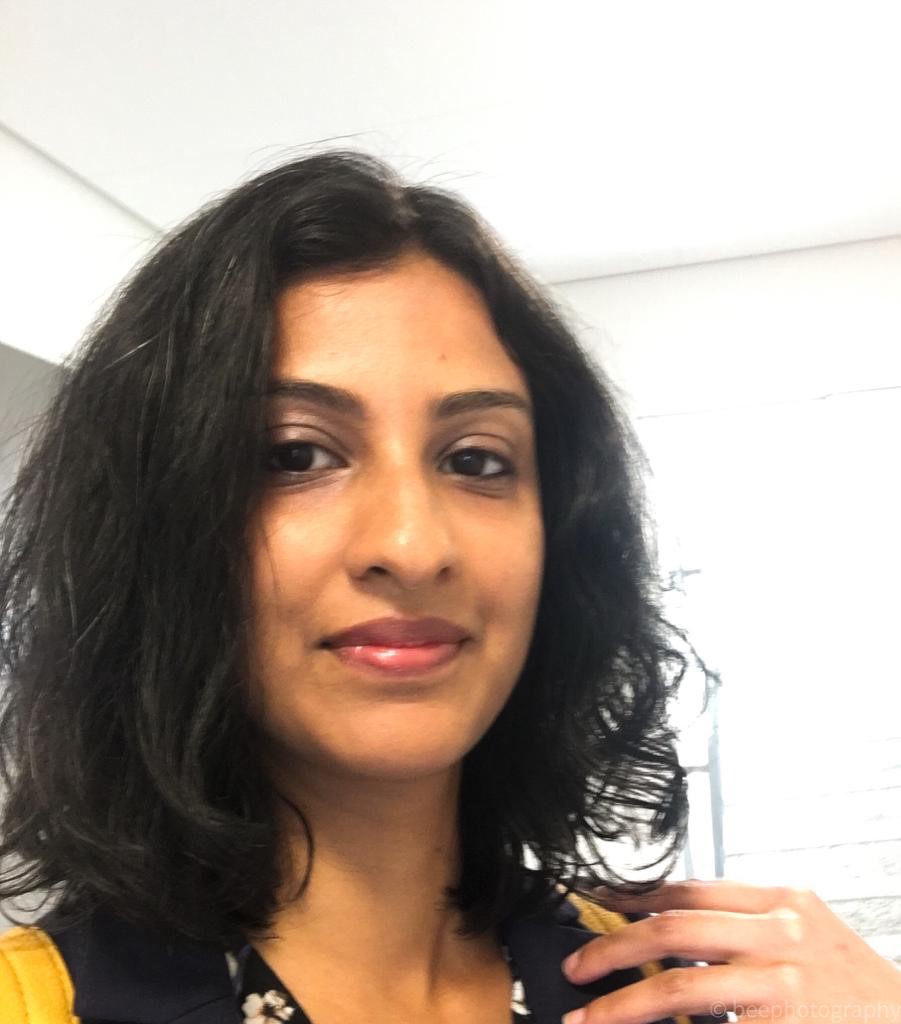 Global Technology Manager , Volvo Group Trucks Technology
We need diverse perspectives in the technology problem solving for our future and you are needed.
I lead a technology area within Volvo Group Trucks Technology that concerns the vehicle motion,energy and other functional utilities for the truck. Our core product is an Embedded software product that contributes to the driving performance of the vehicle. And by that it is a leadership of people and product. It is a core technology area in the automotive domain and exciting at the moment due to the various disruptive changes in the industry. On a typical day, I am involved in discussions and decisions concerning our technology road maps, partner and align within the technology organisation internally and externally, transformation leadership to be product focused and agile.
WHY DID YOU CHOOSE THIS FIELD?
I have always been excited about Physics and Math. I am a trained classical dancer and have always enjoyed recognizing and breaking patterns. My great grandfather was a scientist and this has always been an inspiration. So I pursued an engineering graduation in Electrical and Electronics. While considering career choices, my deep wish was to be associated with a core engineering company with product culture. It was not a conscious choice to be in the automotive industry, that was a discovery along the way. My approach has been to be aware of what I do not want and my decisions regarding career choices have been motivated by that. That gives me a field of possibilities to test and learn. At the moment I am associated with some of the most exciting tech topics in the commercial vehicle segment and to be able to combine tech and leadership is a great place to be. In combination with it a transformation requires that you look at every problem with a creative eye. This is what keeps me in the field.
WHAT DO YOU LOOK AT & THINK, "I WISH YOUNGER ME WOULD HAVE KNOWN THIS WAS POSSIBLE?"
That is a tough one. Along the way I have had many situations where I have had no reference point, or reference person. It is not to say that I am the first ever one but I have been in contexts where it has not been easy to look at someone else that have done a similar journey. During 2019, I had the chance to address women in Technology in Gothenburg. As part of that I had the opportunity to share my journey. Hindsight always gives you reflection and this instance for me was a good mirror to look at my own journey. The younger me would have benefited from knowing the value of the journey and exposure in terms of the learning it built. I realized while sharing this with an audience in a country and context far away from my home. I got feedback that my story inspires them in the sense that "it is possible" and valuable to see a reference person. This I believe as an achievement to be able to provide to someone else.
WHY DO YOU LOVE WORKING IN STEM?
STEM tickles my brain!
I am always looking to learn and involve in spreading the joy of STEM /STEAM. I wake up looking forward to the tech discussions and problem solving that we do. To me the best days are when I am in an engineering frame with problem solving focus. Combination of creativity and Science
BEST ADVICE FOR NEXT GENERATION?
It is possible, It is fun, It is exciting, We need diverse perspectives in the technology problem solving for our future and you are needed so we can have that independent of gender identity. Learn what gives you joy at the same time, keep an open mind to learn STEM with joy. The application of STEM is all around you, find that which you closely relate to. Make the effort to identify the problems that you feel passionate about and brainstorm how you apply science to it. I feel proud of a daughter who teaches me to keep an open mind about STEM. She would like to be an archaeologist , epidemiologist and solve future world problems with technology. She believes there is no boxing of these. So in Michelle Obama's words keep on "becoming".
"For me, becoming isn't about arriving somewhere or achieving a certain aim. I see it instead as forward motion, a means of evolving, a way to reach continuously toward a better self. The journey doesn't end." Michelle Obama