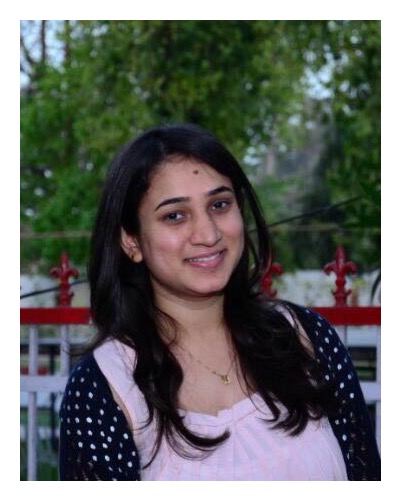 Module Lead, DataMetica Solutions Pvt Ltd
Girl, we got this and we've got to give it further, so behold.
My job involves full stack web development you know where one creates the User Interface and works on the Backend development too to present a fully fledged web application. I am also handling a team of 3 for their tasks alignment and cater to the client's requirements and task execution between the two.
WHY DID YOU CHOOSE THIS FIELD?
I graduated in Computer Science, and while that served as eligibility to get into Information technology industry, it was during my involvement with a problem statement of software development that intrigued me because I could develop a program on a usecase which would later help to solve a real life problem. (A Health domain usecase) this uplifted my spirit and gave me insight as to how technology can provide for an aid - And I could contribute to it.
WHAT DO YOU LOOK AT & THINK, "I WISH YOUNGER ME WOULD HAVE KNOWN THIS WAS POSSIBLE?"
Courage to speak out in a room full of senior by age, profession and accomplishments people.
Well, I now understand the fine line between knowing when to keep your thoughts confined and having the courage to voice the opinion. You may not be the of them , but you are in the room - and you can present a case. Presenting with compassion, eagerness and a learning attitude never sets you back.
WHY DO YOU LOVE WORKING IN STEM?
The very foundations of STEM has given as advance results. In terms of intellectuals, products, services etc. I love working in STEM because I get to be, and meet, the people, work on products and be a part of services that have/continue to evolve with its roots from STEM domains. Everyday, I look forward to an Engineering or technical problem solving because that's what my profession holds for now. However, I am driven towards science and mathematics too as I am exploring and learning in the fields of data science.
BEST ADVICE FOR NEXT GENERATION?
It would be "Girl, we got this and we've got to give it further, so behold" well, Most girls even if they start out in STEM, often drop out of the field after initial years. So I believe as important it is for us girls to begin a foundation in STEM, we need to hold on to it, learn, explore and advance in the field to a) empower ourselves b) set an example c) provide the young girls with a first hand inspiration to opt for the field
"I hate the word lucky. It cheapens a lot of hard work."