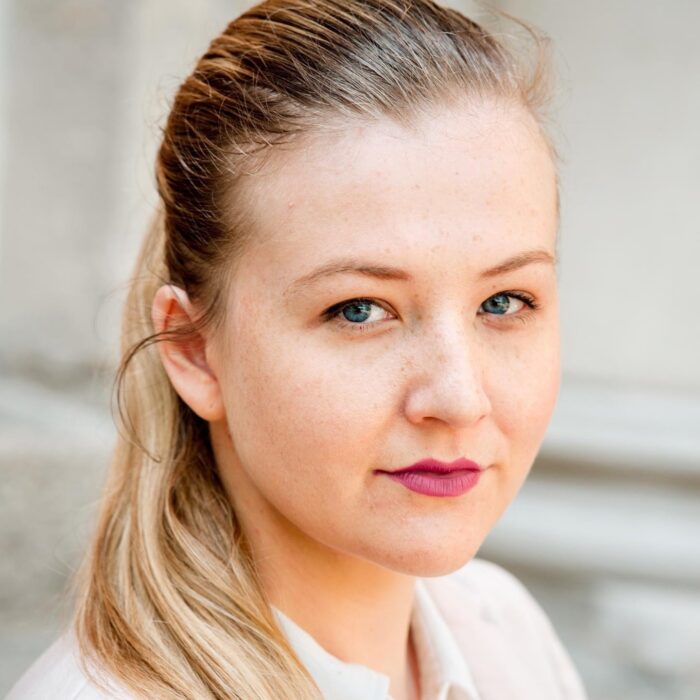 Assistant Professor, University of Mississippi (from August 2020)
We need you, and I'm working desperately to help create spaces that are safe for you.
I conduct research at the interface of chemistry and bioengineering. I have the pleasure of mentoring and teaching the next generation of chemists.
WHY DID YOU CHOOSE THIS FIELD?
I have loved physical chemistry, and ionic liquids in particular, since I was a second-year undergraduate working in the lab of Jason Harper at UNSW-Sydney in Australia. I had never intended to pursue research as a career, but once I'd had a taste of the feeling of discovery, I couldn't walk away. There were no college graduates or scientists in my family, but I felt (and feel) so deeply called to understand the world through chemistry, and to create spaces where everyone feels safe to explore the universe in this way with me.
WHAT DO YOU LOOK AT & THINK, "I WISH YOUNGER ME WOULD HAVE KNOWN THIS WAS POSSIBLE?"
Moving countries (twice!), finishing my DPhil, being given the opportunity to start my own lab - there are so many! I think the main message for younger Eden would be "You can do this. You belong. Take up space."
WHY DO YOU LOVE WORKING IN STEM?
So many things! I love the feeling of discovery - of being the first person on Earth to learn something new. I love that ionic liquids are weird and wonderful, and never do what you expect they will at first. I most love journeying with my trainees, and sharing their excitement and growth.
BEST ADVICE FOR NEXT GENERATION?
We need you, and I'm working desperately to help create spaces that are safe for you. I want to specifically talk to Black girls, and indigenous girls, and queer and trans girls: you belong here and your perspectives and scientific insights are critical and so valuable.
"A ship is safest in the harbor, but that's not what ships were built for."