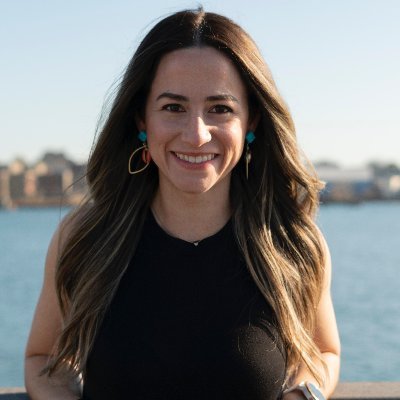 Instructor, Massachusetts General Hospital and Harvard Medical School
We need individuals from all sorts of backgrounds, cultures and ideologies to make great science.
I am a neuropsychologist who's research examines biomarkers that can help identify individuals at high risk for Alzheimer's disease early, as well as lifestyle factors that could protect against dementia.
WHY DID YOU CHOOSE THIS FIELD?
My parents used to take me to bookstores as a child and teenager. In one of those trips I found a book that spoke about psychology, and how it studied the brain and behavior, and I just thought that it was fascinating. Then I learned about original research and lots of cool experiments in psychology at my Intro to Psychology class at the University of Puerto Rico that inspired me to seek research opportunities. I was particularly curious about why some people were unable to remember recently-learned information. Fortunately, I was accepted into a research training program at my university that provided the resources for me to participate in summer research programs. It was at one of these, at the University of Iowa, where I discovered neuropsychology, which studies the relationship between the nervous system, cognition and behavior. As a clinical neuropsychologist I would also be able to interact with patients and see firsthand how brain disorders manifest in different people. And so I embarked in this long journey to become a clinical scientist.
WHAT DO YOU LOOK AT & THINK, "I WISH YOUNGER ME WOULD HAVE KNOWN THIS WAS POSSIBLE?"
Becoming faculty at Harvard Medical School. I never even thought that I would set foot in any prestigious academic institution, much less become faculty at one.
WHY DO YOU LOVE WORKING IN STEM?
I love that I can help answer questions that no one knows the answer to. I love that the research that I do now, and all the effort that I place into my work, could have a positive impact in many people for years to come. I also love that I get to meet and learn from so many smart, innovative and inspiring people who are changing the world one study at a time.
BEST ADVICE FOR NEXT GENERATION?
We need individuals from all sorts of backgrounds, cultures and ideologies to make great science. We need more females to help bring different perspectives and leadership. We need you to help change the world for better. While science is a long and tough road, it is also exciting and never boring. In science, you will find a place to satisfy your curiosity and foster your creativity.

Remember to identify mentors who acknowledge and highlight your strengths, care about your success, and who will spend the time and resources to help you accomplish whatever goal you have.
If you never try, you will never know.