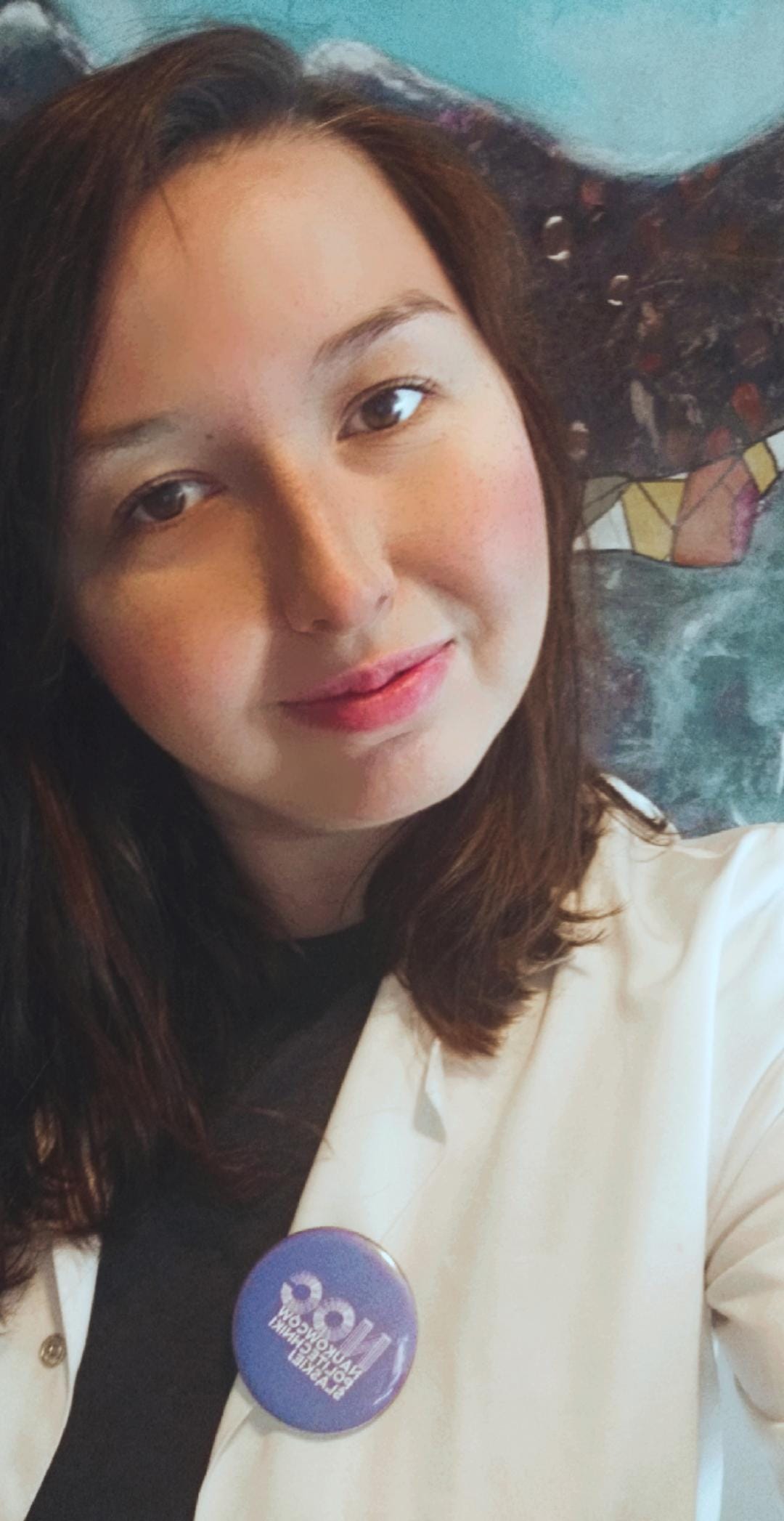 Assistant professor at the Faculty of Environmental and Power Engineering, Silesian University of Technology
You try, take up challenges, be brave.
I am a specialist in water and wastewater technology. In my research, I focus on swimming pool water - its quality and the possibility of reducing water consumption and wastewater production. I am particularly interested in issues related to wastewater recycling options: their use for irrigation of plants and their ecotoxicological impact on the environment. I am a science communicator in environmental engineering.
WHY DID YOU CHOOSE THIS FIELD?
As a child and teenager, I had many interests: I wrote poetry, drew and painted, participated in the creation of school newspapers. However, my favorite subject in school was in chemistry. I was sure that I would become a chemist, but I quit my chemistry studies after two years. I came across environmental protection by accident, which I was doing very well. Eventually, I began to enjoy studying. The idea of doctoral studies was born at the stage of implementing an engineering project. I dealt with the microbiological characterization of biological deposits, spent many hours in the laboratory, and despite the feeling that this work gives me pleasure. Then for the first time, I thought that research was what I wanted to do. During my master's studies, I did an internship at the Polish Academy of Sciences, and I was sure that I wanted to be a scientist in the future.
WHAT DO YOU LOOK AT & THINK, "I WISH YOUNGER ME WOULD HAVE KNOWN THIS WAS POSSIBLE?"
I think all the stumbling blocks, including the change of field of study, were for something. With committed, my mistake to better know what I want, and I want to be. I didn't want to change anything or correct anything because, without all these mistakes, I was not where I am now. I would like young people not to be afraid to try, make mistakes, and start over.
WHY DO YOU LOVE WORKING IN STEM?
Scientific work gives me a sense of freedom, the opportunity to develop at my own pace, and the direction I have set. Also, I can meet many interesting people on my scientific path, establish cooperation, and implement internships in other scientific institutions.
BEST ADVICE FOR NEXT GENERATION?
You try, take up challenges, be brave. Each of us has the right to make mistakes, it is important to correct them. None of us knows everything, but thanks to you, we can still learn a lot!
"I don't know, but I can find out"