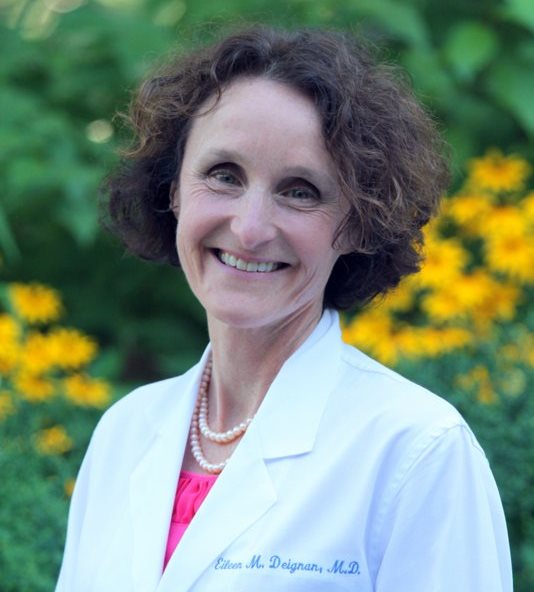 Physician Partner, DermatologyAssociates of Concord
Chief Dermatology Service of Emerson Hospital Concord
Do not let any one tell you that you cannot do what you want to do.
I am a medical dermatologist. I work primarily in an outpatient office seeing patients with problems with the hair,skin and nails. I also see hospitalized patients as a consulting physician.
WHY DID YOU CHOOSE THIS FIELD?
When I was in college, I began to think that I wanted to persue a career in science. I majored in biochemistry and took all of the courses needed to go to medical school. I worked in basic science research for two years and applied to medical school. During medical school at Yale, I applied for an was excepted in to a prestigious program at the National Insitutes of Health funded by Howard Hughes Medical Institute. After two years, I returned to medical school still not sure what I wanted to do with my education. I spoke to my dean abut my desire to have an outpatient medicine career where where I saw my patinets in a way that I knew what there regular life was like. I connected to patients better that way. My dean steered me to a couple of outpationt rotaions. I stateted in dermatology and fell in love. I had finally found my place. Thousands of diseases. Old and young patinets. The ability to be an expert and fix problems. Long term relationships with patients. Two mentors in medical school helped me fast track my applications as I was behind the other applicats. I was placed at Harvard Medical School for residency and later was named Chief Resident.
WHAT DO YOU LOOK AT & THINK, "I WISH YOUNGER ME WOULD HAVE KNOWN THIS WAS POSSIBLE?"
Named one of the Best Dermatologists in Boston in 2020
WHY DO YOU LOVE WORKING IN STEM?
I am all in on the patient relationships. I know my patients well, and If I don't, I work to create a connection. It is through this connection and trust that a theraputic alliance is formed.
BEST ADVICE FOR NEXT GENERATION?
Do not let any one tell you that you cannot do what you want to do. Push up against barriers. Question why you are told that you: are not the right fit, might want to look for something else, don't have the right skills. Perseverence got me where I am. I learned to not take no or not now as the final answer.
"If you don't like something, change it. If you can't change it, change your attitude. Don't complain." Maya Angelou