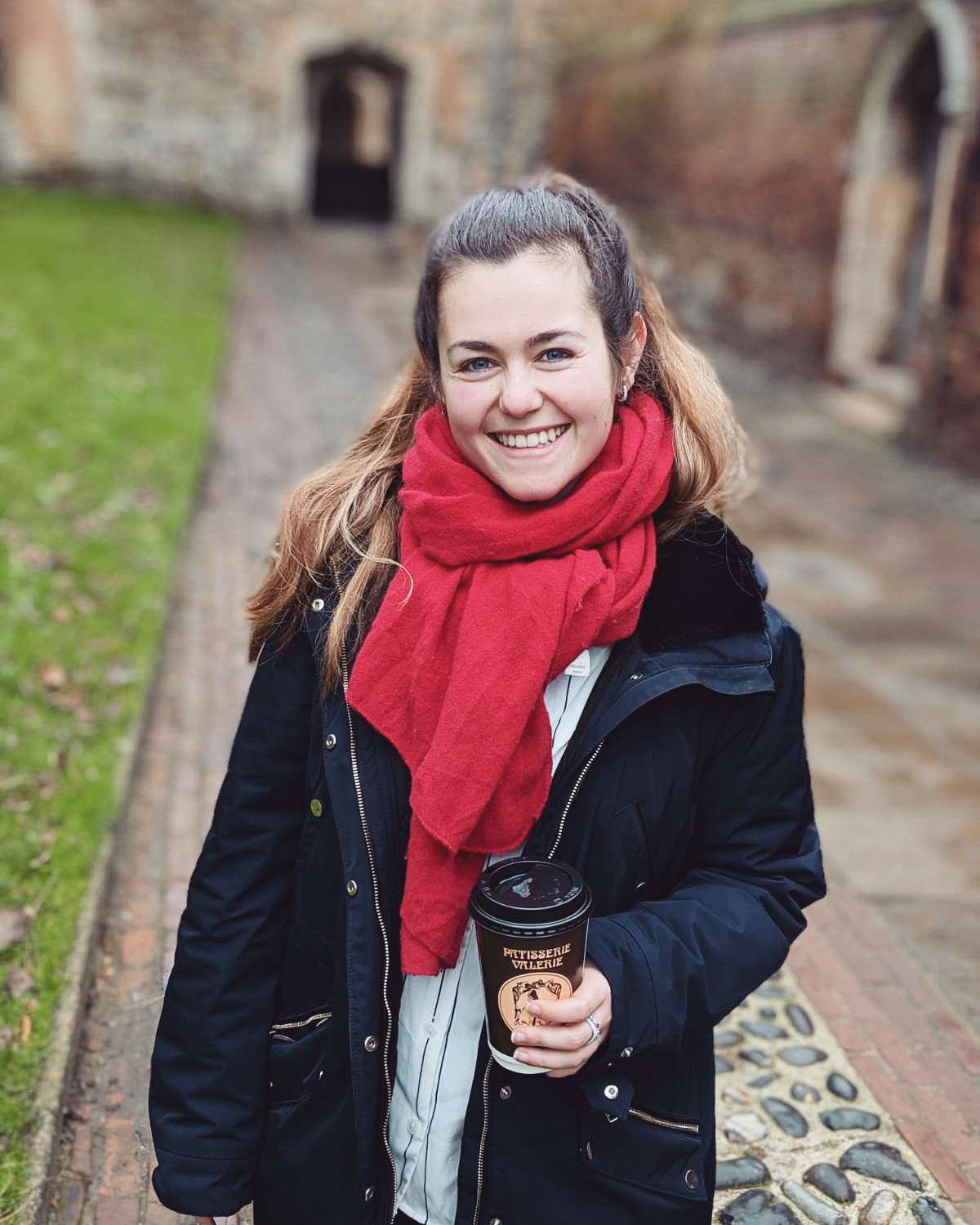 Don't be afraid to love STEM.
I have worked in research as part of my master's doing research in Chemistry. I then moved on to become a teacher in Mathematics, and will shortly be training to become a qualified teacher. I will be doing a PGCE Secondary in Science!
WHY DID YOU CHOOSE THIS FIELD?
I have always had an affinity for STEM subjects. My grandparents were both doctors, who worked even after they were retired. My grandmother was an ante-litteram feminist: she studied, worked and drove long before it was normal in Italy to do so. They were constantly learning, reading, watching documentaries. I found this very inspiring, and decided I would always follow a STEM centered academic career. I chose Forensic Science at University of Kent as I loved the strong focus on Chemistry; this eventually lead me to choose research as part of my master's. At first I felt completely out of my depth - I was competing with people that had studied Chemistry in a lot more detail than I had! But I always enjoyed a challenge and decided to go for it. It was really difficult but extremely rewarding to be able to submit a full thesis at the end of the year.
WHAT DO YOU LOOK AT & THINK, "I WISH YOUNGER ME WOULD HAVE KNOWN THIS WAS POSSIBLE?"
Working in a laboratory was definitely surreal for me . Then, teaching Mathematics in a Secondary school was completely extraordinary. When I was younger, I had always struggled with maths and was convinced it would never be something I enjoyed! So to do it with no prior training was one of the biggest challenges I have ever overcome.
WHY DO YOU LOVE WORKING IN STEM?
Most, if not all areas of STEM, require a lot of problem solving. I love working in STEM because I love having the opportunity to solve something: it started with wanting to solve crimes, and finished with wanting to solve problems on a whiteboard in front of 30 kids!
BEST ADVICE FOR NEXT GENERATION?
Don't be afraid to love STEM. Yes, your friends will think it's too hard and you're weird for enjoying it at 14, 15 years old. It's not! Everyone has their passion, pursue yours. Work as hard as you possibly can. Try anything that feels like it might be interesting: you won't know if you like it until you've tried it yourself.