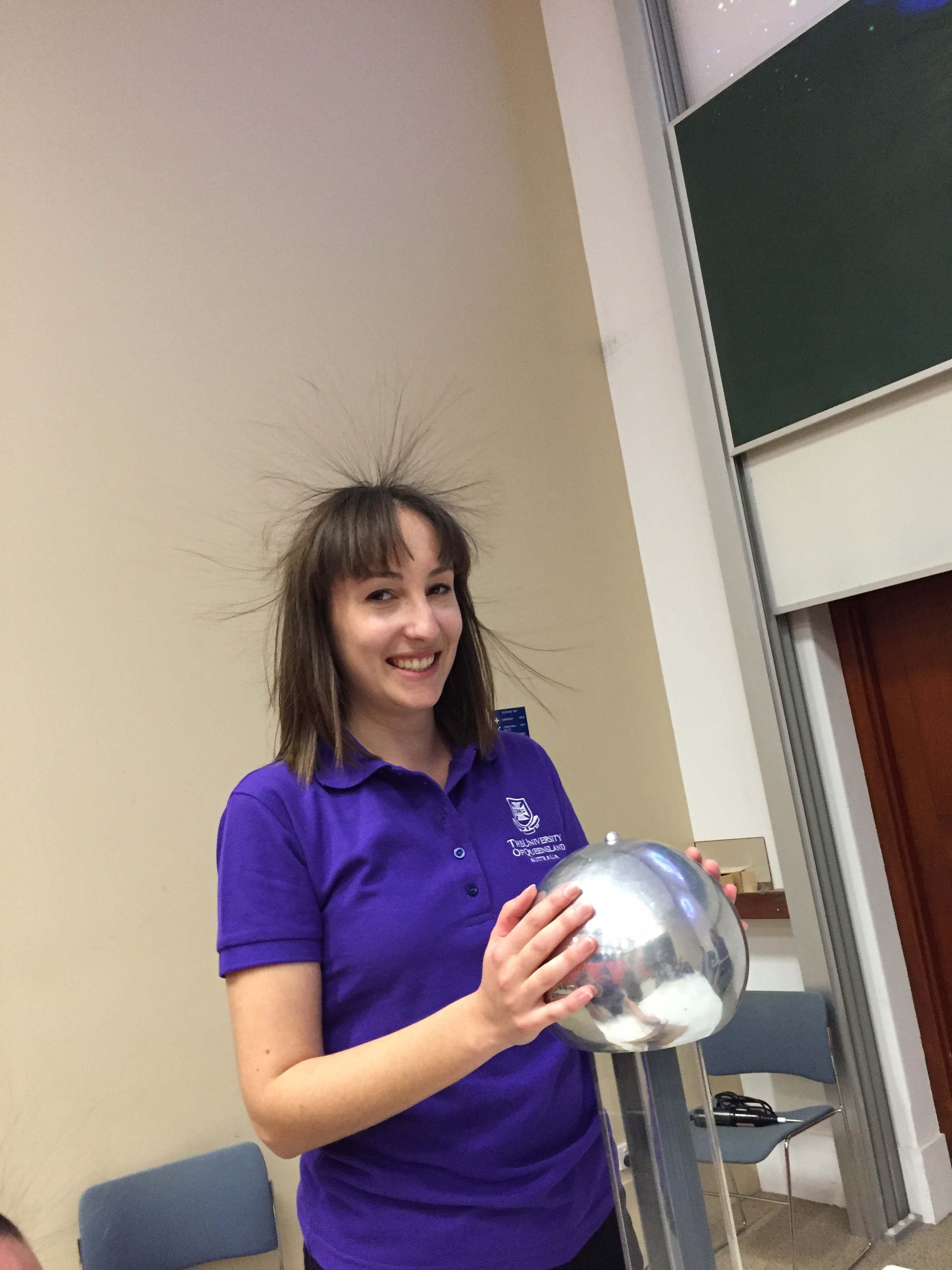 I use a supercomputer to calculate interactions between the atoms and molecules inside special magnetic materials. I then use these calculations to predict and explain the magnetic behaviour of these special materials.
Why did you choose this field?
In my last year of high school, I visited a research institute where I spoke to a scientist working on developing new solar cells. I was inspired by the idea that I could contribute to the design and development of new technology at the theoretical level.

I've always loved problem solving, and that's exactly what scientific research is!
What do you look at and think, "I wish younger me would have known this was possible"?
I have published several papers about my science - there are official, peer reviewed publications that I wrote about my work with my name as the author.
Why do you love working in STEM?
I love doing calculations. Whether it's with mathematics or with computer code, there's something really special about finding an answer no one has ever found before.
Best advice for next generation?
STEM (especially scientific research) is made better with creativity and diversity. Don't be discouraged if you think you don't fit in. We need you to make the world a better place!
Inspo quote / fun fact / role model
"...now I remembered that the real world was wide, and that a varied field of hopes and fears, of sensations and excitements, awaited those who had the courage to go forth into its expanse, to seek real knowledge of life amidst its perils." From 'Jane Eyre' by Charlotte Bronte.