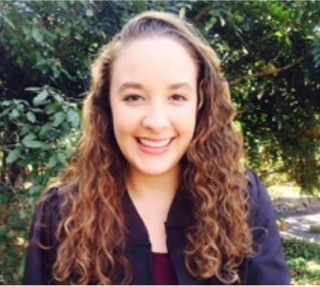 Elizabeth "Katie" Castillo Beachem
PhD student and lab teacher in Integrative & Evolutionary Biology at the University of Southern California
STEM is full of endless opportunities.
I study the evolution of language and communication by looking the vocal, facial, and gestural communication in the great ape the bonobo (Pan paniscus)
WHY DID YOU CHOOSE THIS FIELD?
I have always loved and been intrigued by science! When I was 7 I attended a academic fair at UC Berkeley and spent all my time at a cognitive science booth. I was hooked! I ran backyard experiments and read all about science. In college I knew I wanted to study some type of animal and started working at the amazing Duke Lemur Center. I got the chance to research in Madagascar and visit South Africa and loved getting to see the animals up close and in action. I love biological anthropology because I get to study animals in their natural habitat! It's amazing how much we are like them.
WHAT DO YOU LOOK AT & THINK, "I WISH YOUNGER ME WOULD HAVE KNOWN THIS WAS POSSIBLE?"
I have been very lucky to travel to places like St John to swim with sea turtles, Monterey to rescue sea otters, Madagascar to leap with lemurs, and Africa to watch bonobos. Take every chance to apply to programs and jobs even if you feel like it's a stretch! You are amazing and are only limited by the barriers you set yourself.
WHY DO YOU LOVE WORKING IN STEM?
I love working in STEM because I get to inspire and inform future generations. My passion for science communication and teaching allows me to introduce kids and young adults to what I love on a daily basis!
BEST ADVICE FOR NEXT GENERATION?
STEM is full of endless opportunities. You don't have to work in a lab or run reactions or code all day if that's not your jam! STEM is whatever you make it and we need and want more girls to bring their talents to it in whatever way ignites them!
"You are braver than you believe, stronger than you seem, and smarter than you think!"