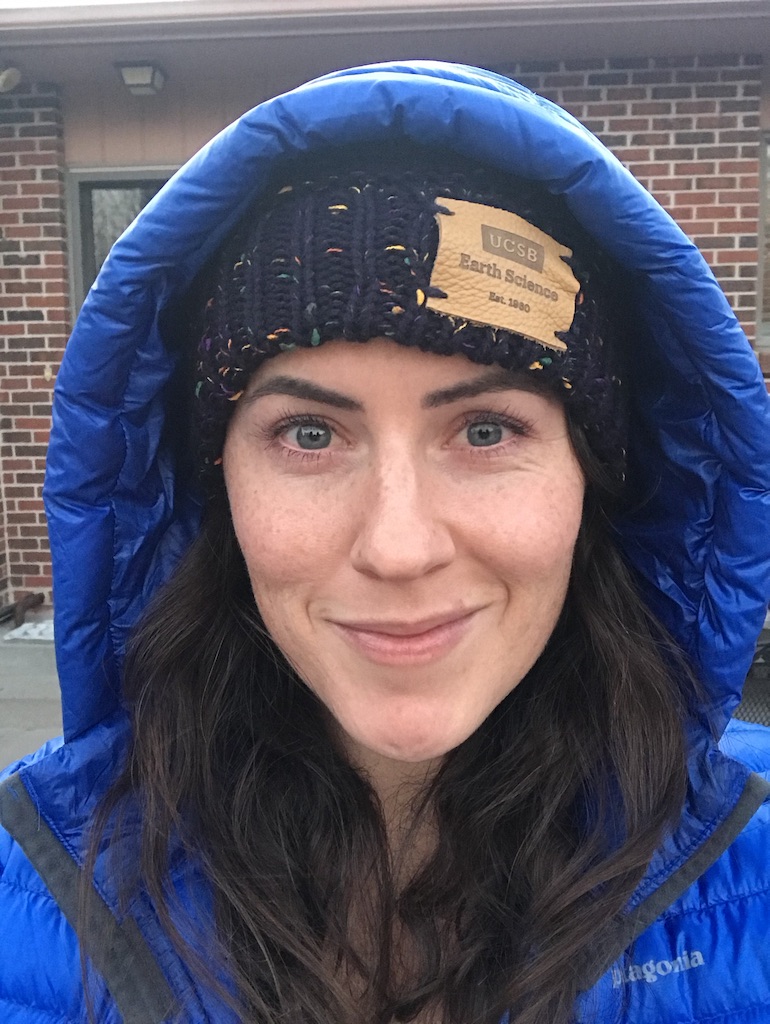 PhD Graduate Student Researcher, University of California
When you stumble along the way, don't stop! Get back up, and try again.
I use chemistry to date igneous rocks and understand how they form. Igneous means the rocks form from magma, or molten rock, and my igneous rocks come from Antarctica. Since 99% of Antarctica is completely buried in ice and snow, so these rocks are a snapshot of how a continent 1.5 times the size of the United States first formed and how it has changed through time. So far my rocks represent 2.5 billion years of Antarctica's history.
WHY DID YOU CHOOSE THIS FIELD?
I have always been fascinated with how Earth's surface can look so different around the planet. I connected that curiosity to geology during high school and knew that was what I wanted to study at college. I grew up with several strong female role models who all taught me that I could do whatever I put my mind to and that no hurdle could hold me back if I just kept trying. So I did, and now I am almost finished with a PhD in Earth Sciences. My field has taken me all over the planet, taught me incredible things about Earth and our solar system, and motivates me to learn every day.
WHAT DO YOU LOOK AT & THINK, "I WISH YOUNGER ME WOULD HAVE KNOWN THIS WAS POSSIBLE?"
My geology interests first started with caves. Then in undergrad college, I found invertebrate marine paleontology. After college I worked in the oil and gas industry. I started graduate school pursuing paleoclimatology, and now I am finishing graduate school with a geochemistry and geochronology focus of igneous petrology. I wish younger me knew it was ok to chase passions without worrying that I would not be able to learn fast enough or would not be smart enough. That having the desire to learn, the willingness to work hard, and the understanding that failure is part of the process, are all it takes to succeed.
WHY DO YOU LOVE WORKING IN STEM?
I love STEM because I get to be curious and ask questions that I also have the freedom to explore and try to answer on my own. I wake up looking forward to finding new things I did not know about Earth the day before.
BEST ADVICE FOR NEXT GENERATION?
No matter your passion, pursue it. When you stumble along the way, don't stop! Get back up, and try again. Failure is part of the process, and it does not mean you don't belong. It means you've started asking the right questions.
"Make the most of yourself, for that is all there is of you." Ralph Waldo Emerson