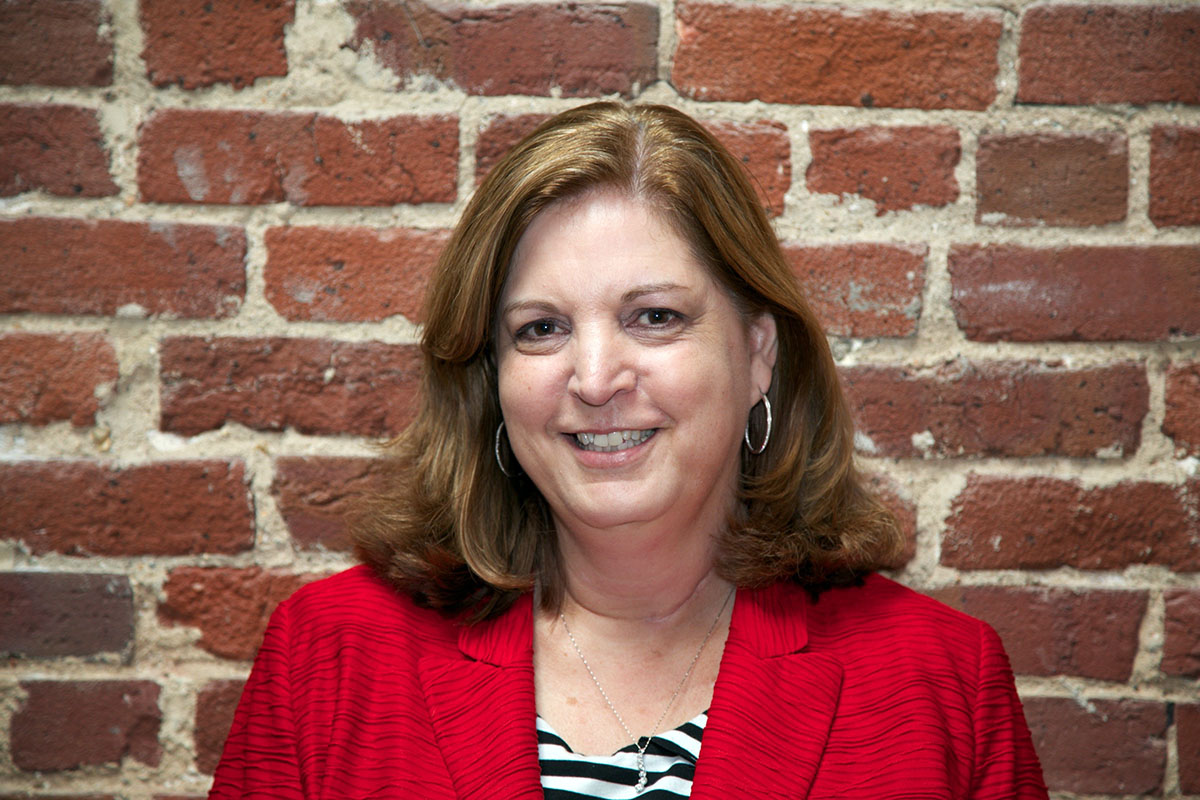 Elizabeth A. Gearon Parry
Principal Consultant, EPC Inc

And - Engineer, Engineering Educator and Researcher
Say yes. Just say yes. And then be ready to be building the airplane as you are flying.
I use my engineering experience from IBM, my educational experience at a Research 1 University in the College of Engineering, and my research experience on major National Science Foundation grants to synthesize best practice implementation of engineering habits of mind and practices working with teachers in P12 schools. Bonus: My passion for this is the igniter in any partnership I'm in, and that feeds my soul.
WHY DID YOU CHOOSE THIS FIELD?
I was a top student in school, but grew up where no one went to college. But I knew a family who lived much differently than we did, and the father was an engineer. I decided, after a year in college, to switch to engineering, and it was my thing. The problem solving, creativity, collaborative aspects of engineering....just spoke to me. It WAS me.

I went to work for IBM after college, and was placed into an executive development program after a year. That brought a flurry of promotions and exciting opportunities, and I thrived. I met my husband there, and when we had our first child I took a year off. For the first time, I felt conflicted. I worked part time for a while, and then full time again until our second son was born. He had some health issues that needed addressing the first year; it was no question I would be there and then went back to my job working for an executive. My husband was willing to stay home and be point, but when it came down to it, I just needed to switch gears and resigned.

Another engineering stay at home mom and I started a business doing science in day cares, schools, stores, and in our neighborhood clubhouse. We did summer camps themed around topics ("The Science of the Wild West"), school assemblies and visits, etc. When my youngest went to school, I went back to IBM and lasted....six months! I needed to do something different so went to work with my engineering mom friend at the College of Engineering at NC State. There, we wrote grants, got grants and implemented some of the first National Science Foundation grants in K12 school around STEM (or SMET as the NSF unfortunately named it first :-) ). I was at the university, always part time, for nearly 15 years, spearheading grant implementation (my lack of a PhD meant settling for lower pay and no official leadership titles) to increase STEM, doing research in engineering education through my work as a co Principal Investigator on a grant with the Museum of Science Boston and their Engineering is Elementary program, and working in schools--always working in schools.

While at NC State, I became active in the American Society for Engineering Education (the colleges and universities who teach engineering), and through the years was part of a pioneering group aimed at increasing the presence and prestige of working in the P12 space. I was a founding member of the first division devoted to that cause, and led it for several years. Next I was tapped to lead a new ASEE Board of Directors committee on P12 Engineering Education to develop a strategic plan for the society in that area. That plan has been implemented and grows.

My current chapter began a few years ago, when I decided to join an online learning platform to work with teachers on STEM in their product. This puts me in schools every week, working with teachers, administrator and students to help implement meaningful STEM, and for me particularly engineering principles, down to the youngest child. My career trajectory has provided a unique perspective for this work, and I LOVE it!
WHAT DO YOU LOOK AT & THINK, "I WISH YOUNGER ME WOULD HAVE KNOWN THIS WAS POSSIBLE?"
In 2015, I received the Presidential Award for Excellence in Science, Engineering and Mathematics Mentoring from President Obama in the Oval Office. To me, mentoring is a natural, especially in STEM where women and those from other groups underrepresented in the field are so sorely needed to develop better and broader solutions. I had a lot of mentors, but didn't think of myself as being one. Looking back, it was natural for me to reach out and reach back, sharing the path with others. Younger me felt only the competition from others in my classes and in my field--that's the way education and job hunting/keeping is set up. But looking back, my success is directly dependent on those that I included, because a broader perspective on any problem brings better solutions.
WHY DO YOU LOVE WORKING IN STEM?
I love the unknowns. I love the thorniness of a new problem, whether it was a kink in my manufacturing line when I managed one at IBM or the apparent disinterest in class when I taught freshman engineering. The most powerful thing about STEM I have learned is it is, in the end, problem solving. As an engineering student in the 80s, you learned all about math, science, etc etc. Teamwork was reserved for seniors. Going into the workforce, I realized I had some serious deficiencies in some critical skills. It was no longer competitive, it was collaborative. So my work has evolved tremendously over the years. I get really jazzed about working with teachers, students, HUMANS and showing them that STEM is absolutely a foundational and critical skills. Creativity--accepting there's more than one solution to a problem. Critical thinking--making informed decisions about the data, using ethics in solution development, reasoning skills all key. Communication--helping people to understand that it's far more than the reading and writing they are taught in school; that speaking and listening are absolutely critical to effective communication. And collaboration. Such opportunities here! Most folks have been on "teams" from an organizational or sports standpoint. In these contexts, there are a lot of ingrained assumptions, and skill building stops at "there's no I in team" or some such. But collaboration is far more complicated, and as such is a skill that needs to be taught overtly. Tone of voice, developing group norms, understanding how each member contributes to the solution...all of these things are not innately known, and must be taught. So clearly (by the length of my answer), I get out of bed each day for THESE ideas, to help people, through STEM education, learn these critical skills essential for life, not just education.
BEST ADVICE FOR NEXT GENERATION?
Say yes. Just say yes. And then be ready to be building the airplane as you are flying. And to paraphrase Yoda: "There is no try, there is only do."
"Find out what you love. Do it because you love it. Stick with it. Start now."-- Barbara Sher