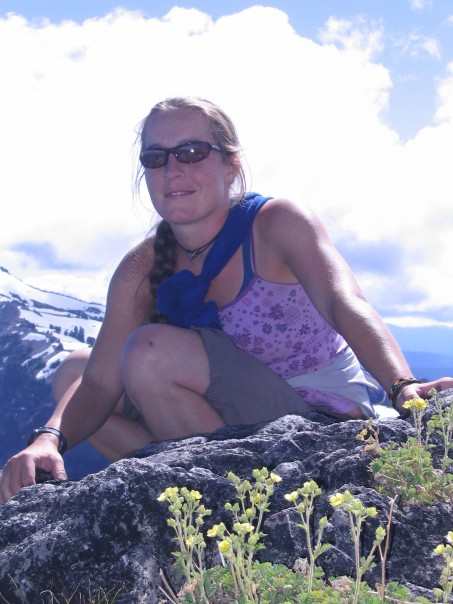 GIS Operations Manager, Spatial Analyst Lab, University of Richmond
Just remember, you can do anything you put your mind to.
I manage a spatial software called GIS which stands for Geographic Information Systems. I provide access to the software, spatial data and support students and faculty with their research. I also help keep the spatial computer lab running including computer monitoring, server management and technical support, for you know, when stuff breaks.
WHY DID YOU CHOOSE THIS FIELD?
I started in GIS almost 20 years ago when the software was just making it's debut. I was studying Earth Sciences and kind of accidently got a job using the software to update streams on maps. The skills I learned at that job followed me throughout my professional life. I really liked that it was a computer skill that I could apply to the earth. The past few years I've started to reflect on just how powerful GIS can be since it can be applied to any topic. I'm very grateful that I've found a profession that I'm so passionate about.
WHAT DO YOU LOOK AT & THINK, "I WISH YOUNGER ME WOULD HAVE KNOWN THIS WAS POSSIBLE?"
When I look back on my previous professional environments, I consistently wish I had had more confidence to pursue my own ideas. I had plenty of solutions but I never felt like they were good enough to share. This feeling was reinforced by my almost all male cohorts. More recently, I've been able to serve in job positions where I am the expert and it's really shown me that I have the knowledge and experience to excel.
WHY DO YOU LOVE WORKING IN STEM?
GIS is such a good example of STEM. It's geography software that is applied to every topic you can think of. The limits are endless. I love learning about new ways GIS can be used to examine the world around us.
BEST ADVICE FOR NEXT GENERATION?
Technology is becoming more important every day. It's an exciting field that offers intellectual stimulation while also providing a chance to make a difference in the world around you. Just remember, you can do anything you put your mind to.
"The work of the eyes is done. Go now and do the heart-work on the images imprisoned within you." ~ Rainer Maria Rilke