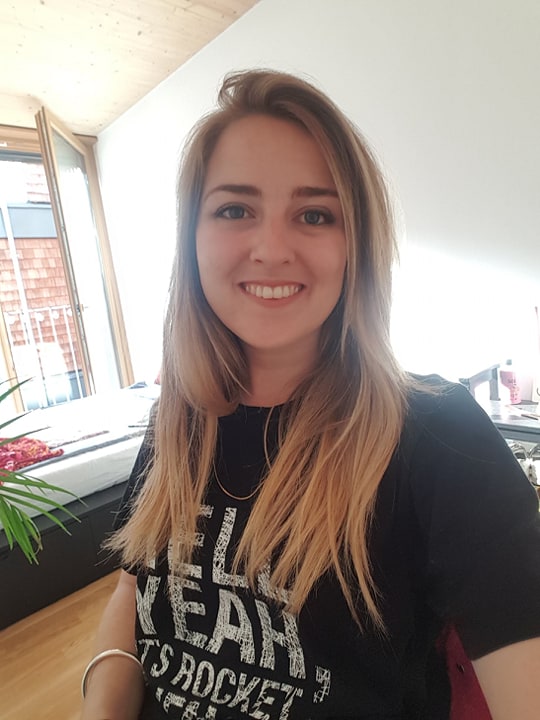 Avionics Systems Engineer
Planetary Transportation Systems
Don't let self-doubt put you off!
I work on the avionics design, development and testing for a lunar lander and lunar rover. This includes high level architecture design of the computer systems, sensors and actuators, as well as the power systems and RF communications. As well as this, I work on development, verification and validation of requirements to ensure that the design is suitable for the mission, and work on some project management aspects such as developing Work Breakdown Structures, Gantt Charts and financial budgets. Working for a New Space company means constantly being aware of reducing cost while keeping within challenging schedules.
WHY DID YOU CHOOSE THIS FIELD?
I entered this field through my interest in electronics. I studied General Engineering, which gave me the opportunity to try out all branches of engineering before specialising. I realised that electronics was by far my favourite subject because of its close ties to software engineering and programming, which I love, while still having the opportunity to work with hardware. I had the opportunity to study abroad in Berlin while at university and fell in love with the city. After graduating, I looked for electronics-related jobs in Berlin and by chance ended up in the aerospace sector and haven't looked back since! Space offers new and unique challenges, especially within the field of electronics, which I had never considered before, as well as unbelievably cool applications such as building infrastructure on other planetary bodies.
WHAT DO YOU LOOK AT & THINK, "I WISH YOUNGER ME WOULD HAVE KNOWN THIS WAS POSSIBLE?"
One achievement that I'm proud of is publishing my Master's thesis on inter-vehicle communications for future driverless vehicle networks. I struggled with self confidence in my studies at university and often felt out of my depth, so being able to come through it and actually contribute research to the field was a big moment for me.
WHY DO YOU LOVE WORKING IN STEM?
STEM is problem solving in its most pure form. I look forward to being able to learn about and understand new complex systems, work out the problems that need to be solved and think of a creative and effective solution to solve them. As well as this, it is a field that encourages and rewards teamwork, and the social aspect of the job makes it much more rewarding.
BEST ADVICE FOR NEXT GENERATION?
Don't let self-doubt put you off! It's hard work, but the hard work is worth it. Being in STEM means training your mind to understand and work with complex systems, which this is a great skill that can be applied to all aspects of life. It literally changes the way you see the world!
"In academia we're all intelligent - distinguish yourself by being kind"