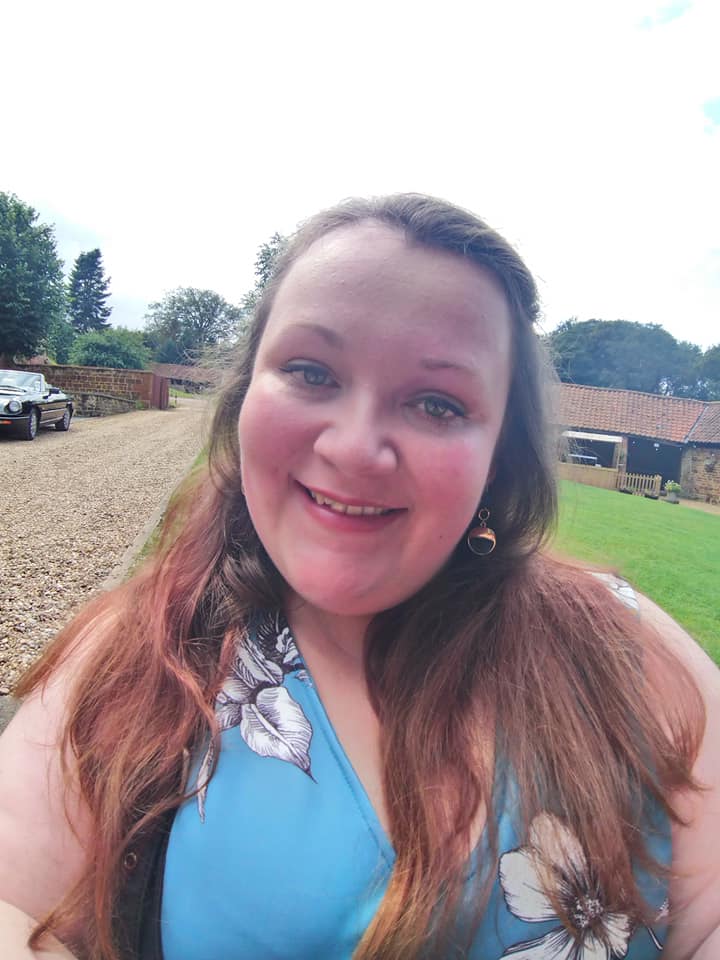 Post Graduate Researcher (PhD) in Chemistry, The University of Kent
If history has taught us anything, we as women can do anything.
I am working on my PhD. I make DNA - peptide conjugates and study how they self - assemble into novel structures. I hope this work will lead to further developments in biomaterials. If I am not in the lab making and studying these conjugates, I am teaching undergrad students and doing public engagement events.
WHY DID YOU CHOOSE THIS FIELD?
I have always loved the STEMM subjects. I come from a low university in take area in London. I always wanted to improve my situation and to be the first person in my family to go to university. I believed that no matter what your background is, if you loved something you should pursue it no matter what. I originally wanted to be a vet, it was my dream since I was 6. However, when I came to pick my A levels my aspirations changed although I still picked all STEMM A levels. While doing my A levels I found great enjoyment in Chemistry and Physics more so than the other subjects. While applying to university I was still uncertain of what degree path to choose, so I chose to study Forensic Science as I believed it had a bit of every subject I liked. I did not do as well as expected in my A level exams due to format and personal reasons. I was fortunate enough to receive a foundation year offer from The University of Kent to study Forensic Science. This allowed me to move on from 6th form and go to university while giving me a year to gain the equivalent level as those entering into the first year. I did very well on the foundation year and succeeded onto the first year of the degree course with a first equivalent. I found the university examination system was better suited to my learning style than A levels. I progressed through the degree programme and in my final year I picked to do a chemistry based project. I analysed gun shot residues for lead concentration using some complex chemical techniques. I realised at this point that I had the skills and knowledge to progress further in my studies as I had a broad range of skills.
WHAT DO YOU LOOK AT & THINK, "I WISH YOUNGER ME WOULD HAVE KNOWN THIS WAS POSSIBLE?"
While completing my masters degree I was fortunate enough to work with a broad range of people in different fields. From this work I was able to publish a first author paper based on this work. Never in my wildest dreams did I think I would ever be an author of a peer reviewed scientific paper. Here's the title if you want to have a look: Development of Gold-PAGE: towards the electrophoretic analysis of sulphurous biopolymers.
WHY DO YOU LOVE WORKING IN STEM?
There are a lot of things to love about working in STEMM. It is challenging and rewarding. The community of researchers are generally so supportive of each other and I love working with different people from all over the world. I love that STEMM can be so interdisciplinary and rich. I love that lightbulb moment when you figure out a problem that has been troublesome. I love being able to share my work and the wonder of STEMM through outreach and public engagement. Most of all I love that my work is adding to the collective knowledge of so many and it could change the future as we know it, making a difference no matter how small. That's what I get up for.
BEST ADVICE FOR NEXT GENERATION?
STEMM subjects open so many doors all you have to do is walk through them, if you enjoy it that is enough. You do not have to be the best or the smartest, you just have to want to succeed. STEMM subjects are not easy but nothing in a woman's life is easy. We have always had to fight for equality and respect in the world, it is no different in STEMM subjects. If history has taught us anything, we as women can do ANYTHING. Never give up and keep fighting, always.
"Be not afraid of greatness; some are born great, some achieve greatness, and others have greatness thrust upon 'em'."