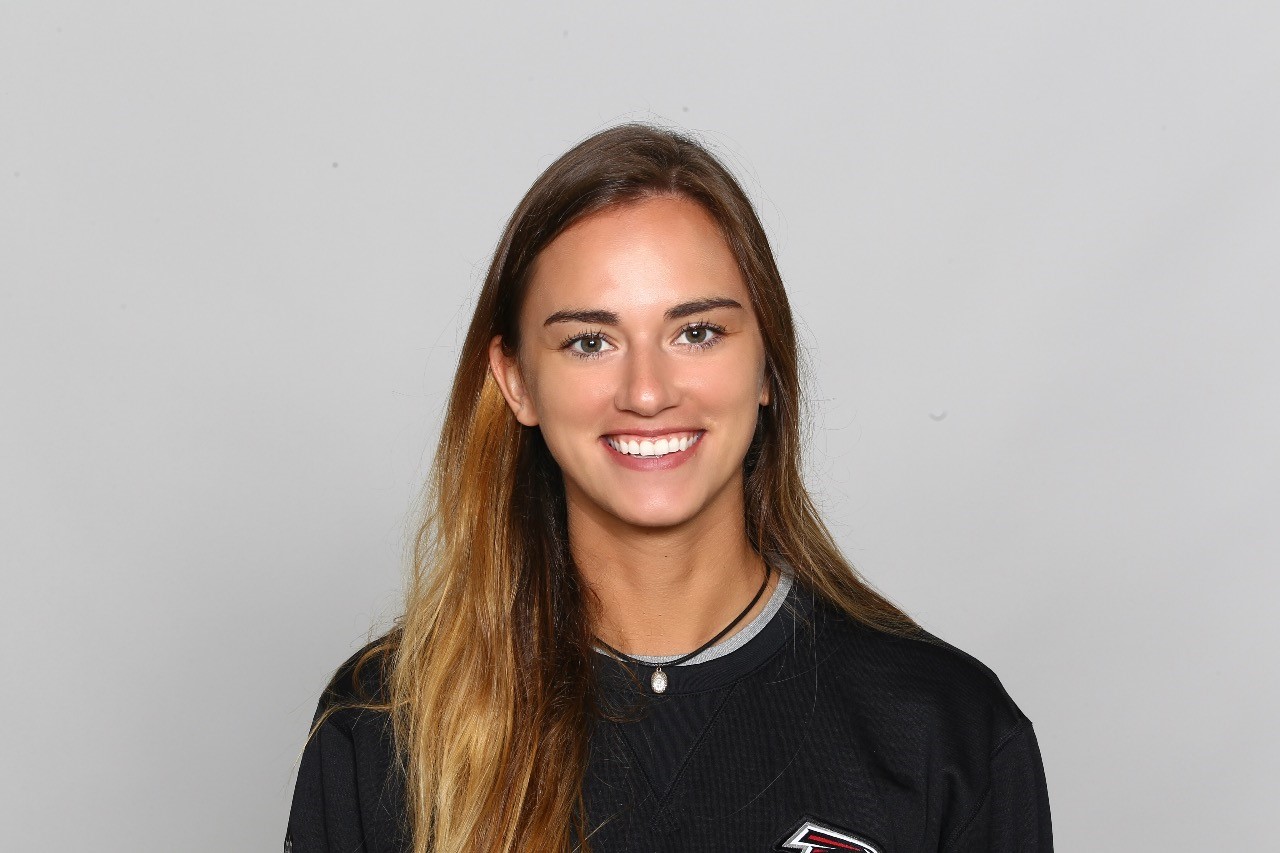 Salary Cap & Contracts Analyst with the Atlanta Falcons
Take your time trying all aspects of STEM.
I provide research and analysis to assist in NFL Player contract negotiations and other aspects of the salary cap. I also provide some reports and studies to members of our coaching and scouting departments.
WHY DID YOU CHOOSE THIS FIELD?
I chose this particular field to combine my love of football and statistics. I grew up playing sports and have always had a competitive mindset and once I did a little more research when I was in graduate school, I realized sports analytics would be the perfect path for me to pursue.
WHAT DO YOU LOOK AT & THINK, "I WISH YOUNGER ME WOULD HAVE KNOWN THIS WAS POSSIBLE?"
I think it would have to be just being a female working in Football Operations in the NFL. There aren't many of us, and we're growing which is awesome! But when I was younger, football was always just so male dominated in my eyes and being able to say I'm part of it now and can contribute even just a small part to the success of the team is incredible to me.
WHY DO YOU LOVE WORKING IN STEM?
I love working in STEM, specifically statistics and analytics, because numbers don't lie. I'm a factual person, and although you can form opinions on what the data is telling you, the data is what it is. I wake up every day excited for the opportunity to find a new way to apply different data analysis to help our team win and be successful.
BEST ADVICE FOR NEXT GENERATION?
I would say to take your time trying all aspects of STEM, take different courses or online tutorials to really figure out what you're drawn to and love the most. STEM is applicable to pretty much any career you could dream of and having those skills in your back pocket helps make you marketable to so many different people.
"Working hard feels good. Of course it's exhausting and stressful and causes you to miss a party or two, but at the end of the day it is so rewarding. One of the best feelings in the world is when you know that luck didn't play a role in your success. Doing work eliminates the need for luck. I'm not lucky, I just took the stairs. And you should too." - Lily Singh