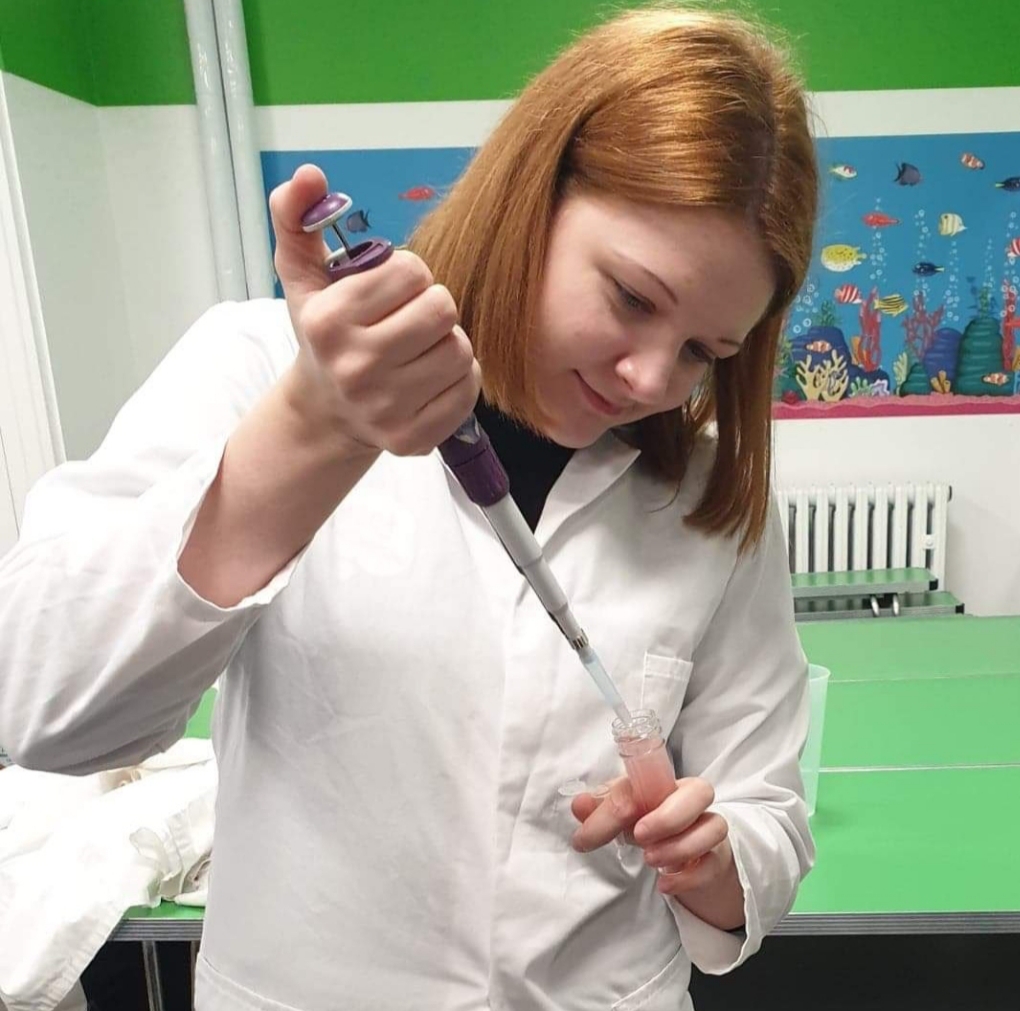 MRes student, aspiring PhD student, University of Liverpool
Do what you love and you will always be fulfilled.
I use NMR metabolomics to analyse the small molecules (metabolites) in synovial fluid currently (for my masters), to determine changes that may be characteristic of osteoarthritis. Which might be used to understand its progression, and help improve diagnosis, while offering possible therapeutic targets.
WHY DID YOU CHOOSE THIS FIELD?
I have always loved science, and how it provides fundamental answers about life itself. I knew very early on a career as a scientist, studying molecular biology and its many paths would provide me with the challenges I loved and the opportunity to ask questions, investigate and have an impact on society, improving it for the better.

I have been fortunate enough to have some wonderful role models throughout my journey so far, from supervisors to mentors and collaborators. With a large number being strong and empowering women, at the frontier of scientific discovery. Which has inspired me to follow in their footsteps while pathing the way for my own path, enabling the laying of foundations for a successful career as a scientist- I hope!
WHAT DO YOU LOOK AT & THINK, "I WISH YOUNGER ME WOULD HAVE KNOWN THIS WAS POSSIBLE?"
Actively taking part in scientific public engagement and involvement. To improve the quality of scientific research, its impact, while inspiring others to follow what they are passionate about. I fundamentally believe it is a scientists duty to make research accessible, breakdown the walls that may surround academia, and share what we learn with the public. As scientific research at its core is about improving human understanding and enabling the betterment of society.
WHY DO YOU LOVE WORKING IN STEM?
Making a difference and sharing what I have learnt with people, no matter how big or small. While also being innovative, considering new and novel research avenues.
BEST ADVICE FOR NEXT GENERATION?
Do what you love and you will always be fulfilled, and have purpose. There will be hurdles, as there is with anything worth having in life, but trust that you are joining an army of women, that are breaking down walls and being heard, with seats at important tables. You will thrive in a challenging and dynamic environment with endless support and many people cheering you on. Where the possibilities are endless.
"No one can make you feel inferior without your consent." - Eleanor Roosevelt