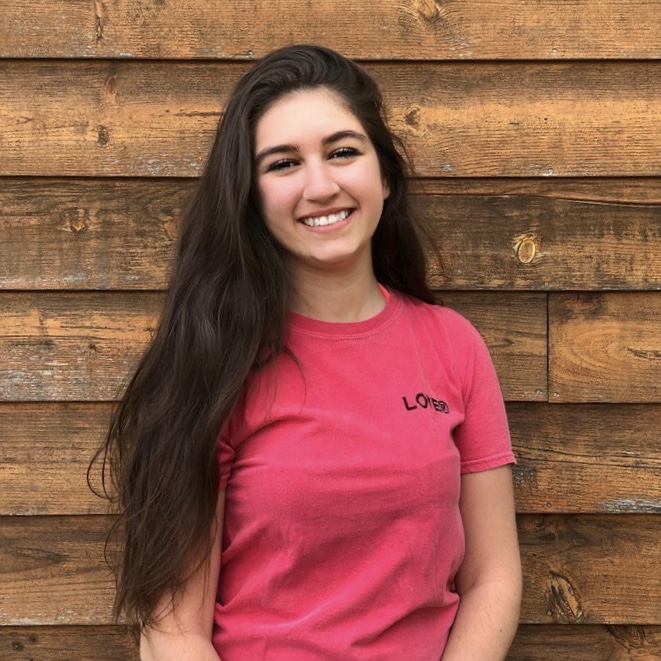 Chemistry PhD student at the University of Vermont
Talk to female role models.
I am studying physical chemistry under Dr. Michael Ruggiero. Our group uses terahertz spectroscopy to learn about a wide range of materials. This technique gives insight into the vibrational modes of the system, specifically long range (lattice and intermolecular) forces. We also use solid-state density functional theory as a theoretical component that helps us understand each experimental spectrum. To put it all in simpler terms, we take solid materials, shoot them with a laser, and match theory with experiment to learn how molecules interact in the materials.
WHY DID YOU CHOOSE THIS FIELD?
I have always been interested in science, and chemistry labs have always been entertaining for me. Since I first learned about chemistry, I liked the idea of mixing things together to cause chemical reactions. As I learned more about chemistry, I kept asking why everything happens. Physical chemistry helps me learn about why different reactions happen as well as how different systems behave. As a spectroscopist, I get to play with a huge laser every day, which is a lot of fun!
WHAT DO YOU LOOK AT & THINK, "I WISH YOUNGER ME WOULD HAVE KNOWN THIS WAS POSSIBLE?"
Something that amazed me as a high schooler was people who could go into the lab and not only know what chemicals to mix together, but what to change about an experiment if something wasn't right. The fact that I now design and run experiments every day is really cool, and something that I wasn't sure I'd ever be able to do. Practice makes perfect, and some of the biggest lessons I've learned have come from making mistakes.
WHY DO YOU LOVE WORKING IN STEM?
Whenever I run an experiment and learn something new, there is a brief period of time where I stop and think to myself "I am currently the only person in the whole world who knows this." That's one of the best feelings, and pushes me to work harder and learn more.
BEST ADVICE FOR NEXT GENERATION?
Something I wish I had done more of at an early age is talk to the female role models in my life about what it's like to be a female in science. I also like to write sticky notes to myself and put them on my computer/desk. I do this when someone doubts me or I start doubting myself, and I make lists of reasons why I can prove people wrong and reach my goals. It reminds me that even if I don't have a ton of female role models, that doesn't mean I can't be a role model for someone else in the future.
"Education is what remains after one has forgotten what one has learned in school." - Einstein
I like this quote because although I've always had a below average GPA, that doesn't mean that I'm a below average scientist.