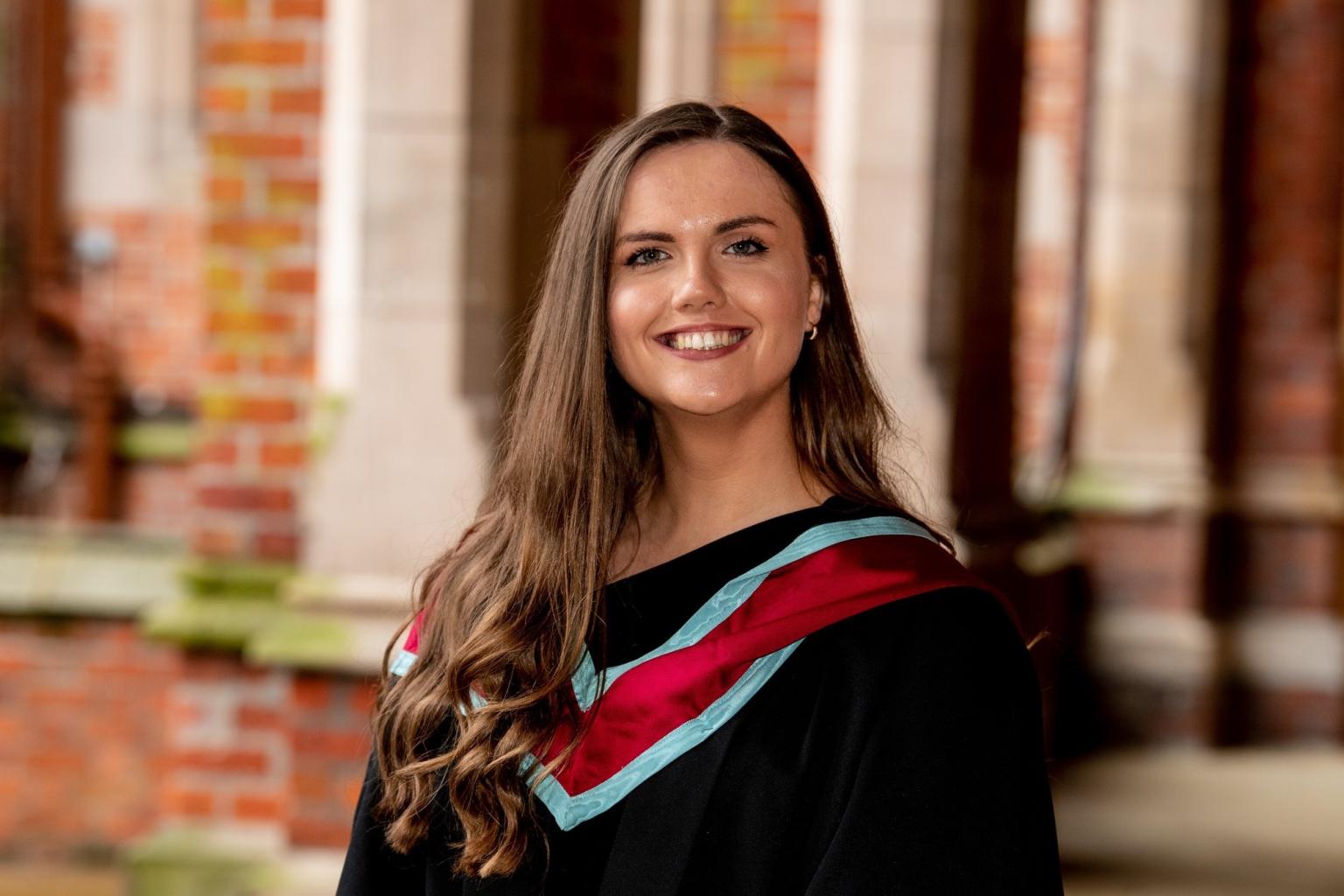 You can do anything that you set your mind too!
I am a Software Engineer currently completing the Technology Graduate Scheme at BT based in Belfast.
I am currently on a two-year graduate programme where I complete three rotations within technology at BT. My first rotation was within Test Automation for BT TV. Test Automation involves creating scripts with programming languages, Python and JavaScript, to test out our TV software making sure it works perfectly before our customers are upgraded to the software. This role required me to manage a team of developers daily and to lead code reviews to ensure the quality of our code.

My second rotation is within Digital Commerce. Day-to-day, I maintain and contribute to BT consumer applications developing code using technologies such as React. Since, I have a previous degree in Marketing I am also interested in the UX space and ensuring that we understand the experience our customers are having using our applications and finding way to make our accessibility improve.
WHY DID YOU CHOOSE THIS FIELD?
I was definitely late to the technology industry! I didn't realise that I wanted to work in technology until I was 19 and completing a summer internship at a local start-up. Previously, I studied an undergraduate degree in marketing and during this internship was responsible for digital marketing. This was one of my first glimpses into software and I really hated being the person marketing a product and wanted to actually be building the product. From that moment I had the chance to complete a Women in Business week with PwC and was placed within the Digital and Emerging Technologies team. There I learnt a lot around how even my marketing experience was linked to UX/UI design and understanding customer experience. Throughout this week, I was hooked and knew this was exactly what I wanted to do for the rest of my life but didn't know how. Luckily, a few members of that team had studied a conversion course at my local university in software development.

Since that moment I worked hard to finish my degree, then completed my Masters degree in software development and started my first role at BT as a Software Engineer. The problem-solving element of software engineering really drew me to the industry and the fact that you learn so much everyday. There is nothing more empowering than your code finally working after being stuck or conquering a new skill!
WHAT DO YOU LOOK AT & THINK, "I WISH YOUNGER ME WOULD HAVE KNOWN THIS WAS POSSIBLE?"
I think younger me would be extremely proud of everything that I have achieved so far! There were a lot of times that I was really challenged throughout my degree. At 19, I started to suffer with Fibromyalgia and ME which really impacted my whole life and from then I only had the energy to focus on things that I was passionate about! This is something that affects me every-day, however, I would want my younger self to understand that nothing is impossible and I am stronger than anyone ever thought. I also would want my younger self to see that hard work really does pay off and that nobody can take your achievements away from you! There is nothing wrong with being viewed as intelligent so never play that down!

I would want my younger self to also see that I got a first class honours in my undergraduate degree and a masters degree - two things that I always dreamed about and never thought would be possible! I am also extremely proud that I got hired on one of the most competitive graduate schemes in the UK. I am also now teaching others to code in my spare time through CodeFirst Girls which is something that I could only dream of doing! Also, leading an outreach programme within BT for Year 10 students to give them an insight into mobile technologies and up-skilling career teachers. Remember, that it is important to pave a way for other people within the technology industry. Women especially are under-represented and being part of the change by organising and leading meet-ups is extremely important and the impact that is making.
WHY DO YOU LOVE WORKING IN STEM?
I love my job because every-day I learn something new! The technology industry is very fast-paced and exciting as there is new developments all the time. It's an extremely creative job and I work with very talented engineers who are always eager to help and support me. I love learning and building things that are new and have never been done before. I am also really involved in leading outreach programmes within my role and this gives me the chance to engage with more diverse people and get them excited about the technology industry. Every day you make mistakes and your code might not work so you try something new - which really motivates me as you have to be creative and problem solve.
BEST ADVICE FOR NEXT GENERATION?
You can do anything that you set your mind too! Women used to rule the computer science industry so read up on all those inspiring figures like Ada Lovelace and Katherine Johnson! Remember that nothing is impossible and that with hard work you will achieve anything you set your mind too. Find out what you love and don't be afraid to change your mind as you are still young! Don't be afraid to network on social media and ask someone about their career if you are interested in what they do! I have never been rejected for asking someone out for a coffee who was in a role that I was interested in!
"There is no limit to what we, as women, can accomplish." Michelle Obama