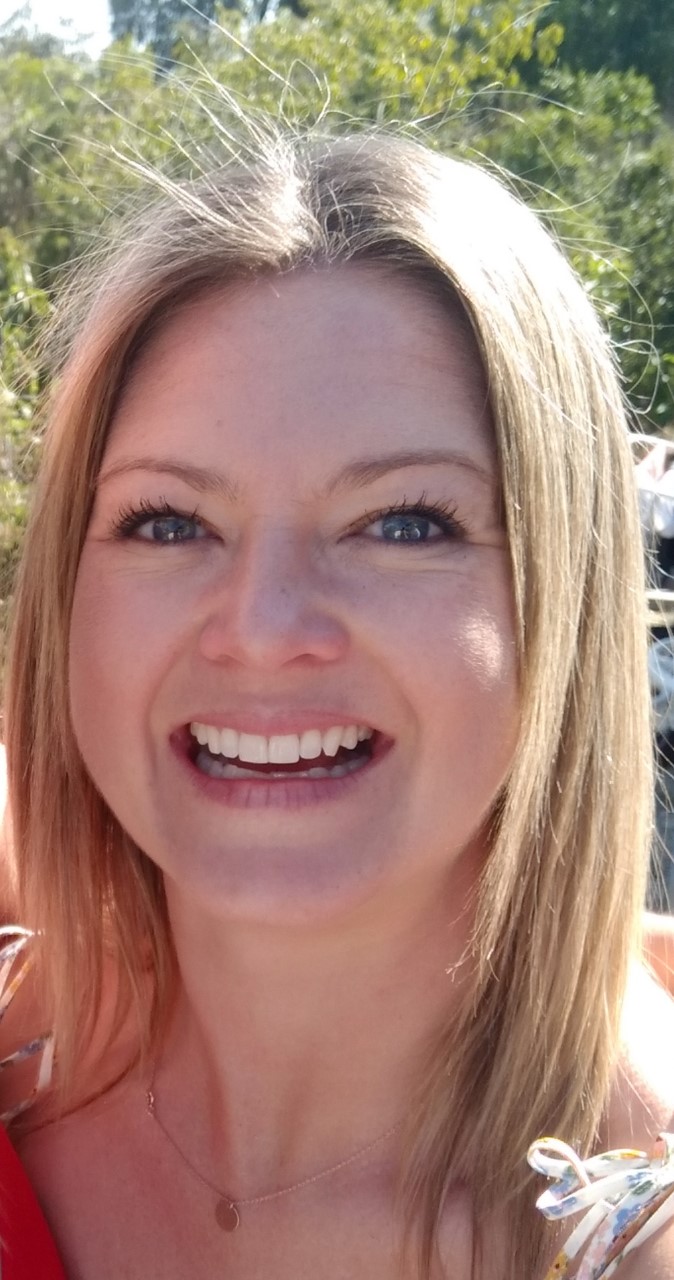 Senior Experimental Scientist (Marine Ecologist) at the CSIRO
Always listen to the positive people in your life and surround yourself with those that support and empower you.
When people hear the words marine scientist, they generally respond with wide eyes and an exclamation of "wow". But most don't quite know what it is a marine scientist does. It's a very broad field which offers endless possibilities, and my job is no different. I work on a range of projects focusing on all aspects of marine ecology - from the very smallest to the largest organisms in the ocean. I'm involved in assessing the health and function of both shallow and deep reefs, undertake SCUBA surveys of coral and fish species, tag large pelagic species (sharks, tuna), provide data on carbon sequestration (capture and storage), determine the recovery of marine ecosystems following disturbance, and study seagrass productivity, just to name a few! One day I may be driving a boat searching for whale sharks, the next looking down a microscope identifying marine invertebrates, and the following researching marine microplastics.
WHY DID YOU CHOOSE THIS FIELD?
Growing up I'd always had an affinity for water and the ocean. Living on a small farm, I'd spend weekends driving down to the surf coast returning hours later with salt dried on my face, sunkissed and happy. Marine studies were never seen as a career, more of a thing you did on the weekends, and although salt water ran through my veins, I chose to study Biomedical Science after graduating high school. And I don't regret this for a moment - it gave me a strong understanding of biology and science, and an appreciation of what it means to work hard. During my final year, the ocean once again started calling me and while watching the "tears" drip and hearing the laboured breathing of a critically endangered leatherback sea turtle nesting in Costa Rica I had the ah-ha moment, realising that I wanted to pursue a life driven by the ocean.
WHAT DO YOU LOOK AT & THINK, "I WISH YOUNGER ME WOULD HAVE KNOWN THIS WAS POSSIBLE?"
I remember sitting in a lecture hall of 300 students during the final week of first year while the lecturer stated some sobering facts. Of those 300 students, most wouldn't progress through to second year. Of those who did, only a tiny proportion would continue on to third year. Of those, a handful would go on to graduate and be successful in obtaining a paid job within the field. I also remember looking around that room thinking I'll be one that makes it.

This is one of the most common comments made about marine science. No jobs. But, there IS jobs. And they are achievable. To look back on that moment from here and now, and consider not only what it's taken to get here but what has come from that hard work - knowledge, strength, networks - fills me with pride. Back yourself, work hard, challenge yourself, get the skills and qualifications that make you a force, surround yourself with those that support and empower you, ignore the doubt, apply for everything and strive for nothing less than the best you. It's going to be challenging, but it's worth it. And you're worth it.
WHY DO YOU LOVE WORKING IN STEM?
I can't imagine life without science, we are surrounded by it everyday. The way we interact with nature can have a profound effect on us, but also us on it. STEM provides an opportunity to gain and share knowledge which allows us as humans to grow and to make educated and informed decisions. Environmentally, we are seeing dramatic change, much of this negative. But knowledge, and what we do with it, is power. Knowing through the work I do and the decisions I make that I'm part of the solution fills me with hope and optimism. We can only protect what we love, love what we understand, and understand what we are taught (Jacques Yves Cousteau).
BEST ADVICE FOR NEXT GENERATION?
Always listen to the positive people in your life and surround yourself with those that support and empower you. Know your worth and believe in you. Don't limit yourself by others expectations - working hard will take you places, but believing in yourself will make the possibilities endless.
"Even if you never have the chance to see or touch the ocean, the ocean touches you with every breath you take, every drop of water you drink, every bite you consume. Everyone, everywhere is inextricably connected to and utterly dependent upon the existence of the sea." - Dr. Sylvia Earle is a strong woman, inspiring action to explore and protect our oceans and someone I admire immensely. This quote reminds me of the power of the seas, not only for life but reminds me that my connection to the ocean is beyond a mere interest, that it connects us all.