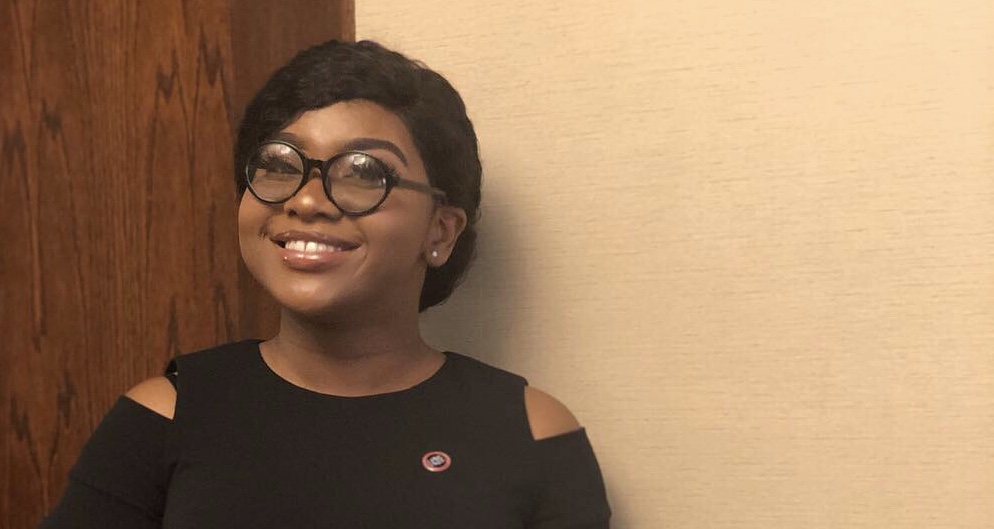 Biochemistry undergraduate student & scientist, Alcorn State University
It is up to us to disprove the idea that scientists have to look a certain way or be of a certain gender.
My research involves the detection and removal of viruses that infect plants and food crops. These viruses are a threat to our global food supply because they reduce their yield. My research team and I are working to permanently eliminate these viruses, and create a virus-elimination program that would translate to all food crops. This program will be extended to local farmers for the benefit of agricultural communities.
WHY DID YOU CHOOSE THIS FIELD?
I was very curious as a little girl and wondered how everything in nature came to be. In high school, I majored in the sciences and became even more intrigued as I learned about the scientific factors responsible for natural phenomena. In my final year of high school, I learned about Gregor Mendel and his work on genetics. After the lesson, I was very excited about how his discovery came about and I thought to myself, "I'll be a scientist!".
In college, I chose to study biochemistry as a major because it aligns with my goals of becoming a biomedical researcher. However, I knew that this was not enough and so I sought out for research opportunities. Fortunately, I was selected to join a biotechnology lab in my university whose goal was to investigate plant viruses and diseases. Every day, I am challenged with questions that my research project aims to solve and I sure love a good challenge!
Working in the lab throughout my undergraduate career has been very fulfilling and I hope to further my education in pathology and diseases.
WHAT DO YOU LOOK AT & THINK, "I WISH YOUNGER ME WOULD HAVE KNOWN THIS WAS POSSIBLE?"
I was selected as a Forbes Under 30 Scholar in my junior year and this achievement was a result of my academic prowess and passion for science. As a budding scientist, I doubted myself countless times and that stopped me from seeking opportunities. I thought I was not good enough to be lauded. Thankfully, with guidance and mentoring, I turned this around and started to appreciate my wins in every aspect of my career.
Being selected as a Forbes Scholar helped me realize that I am doing something important for the world and deserve every opportunity to be seen.
WHY DO YOU LOVE WORKING IN STEM?
As a woman in STEM, I am able to solve problems and make real change. This is no small feat and I am grateful to be a part of this community of game-changers!
I wake up looking forward to getting closer to reaching my career goals in STEM. I take every step with that in mind.
BEST ADVICE FOR NEXT GENERATION?
Never stop believing in yourself. It is up to us to disprove the idea that scientists have to look a certain way or be of a certain gender. Pursue your career goals vehemently and be the change we hope to see in STEM career spaces.
"Science is not a boy's game. It is not a girl's game. It is everyone's game." - Nichelle Nichols