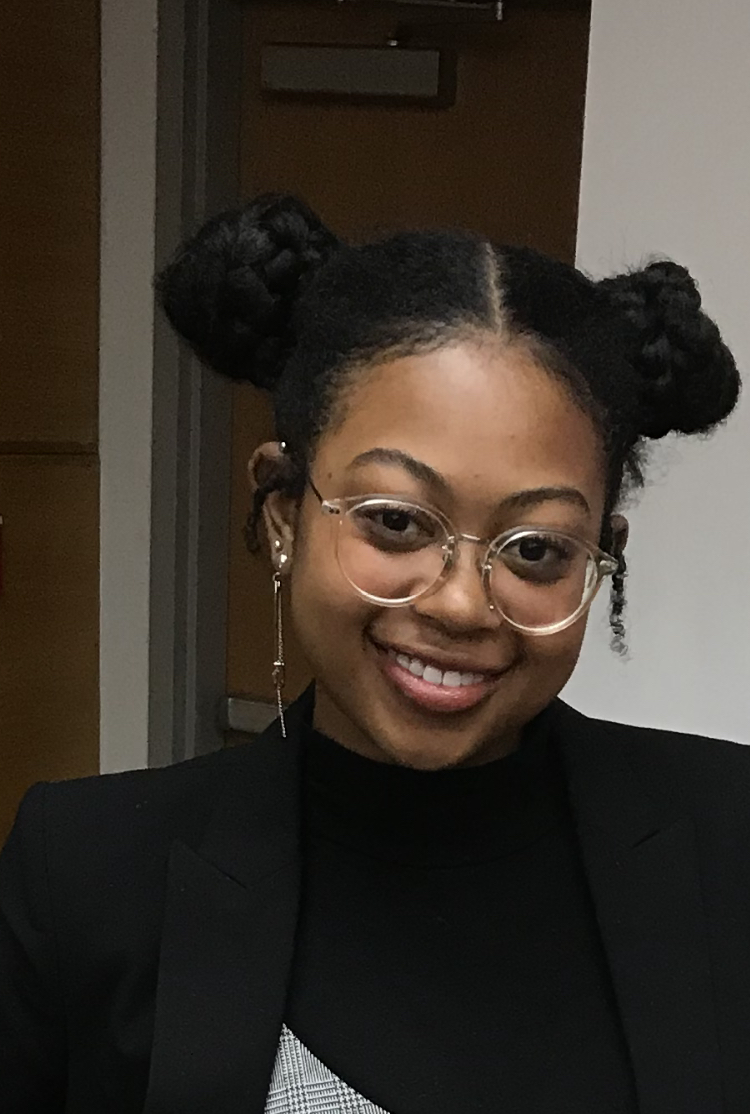 Immunology Graduate Student Researcher, University of Pennsylvania
Give yourself time to grow. Grow as a scientist, a woman, and human being.
We study the immune system using animal models to better understand how immune cells target, respond to, and eventually expel harmful pathogens. In particular, I am interested in the connections between immune cells and neurons in the periphery (outside of the central nervous system which includes the brain and spine) such as those neurons that respond to pain. We believe that neurons play a big role in modulating the immune response and directing responses to potentially harmful stimuli.
WHY DID YOU CHOOSE THIS FIELD?
I've always loved animals since I was little and wanted to better understand what things drive their behavior. At first I was really interested in neuroscience but as I started taking higher level biology courses (starting with AP Bio in high school) I became more interested in the immune response which seemed to operate and regulate itself independently from the body. In college I learned about the field of neuroimmunology and it became apparent that the immune system can influence the nervous system and affect behavior and vice versa. The immune system is at the center of nearly every disease and immunotherapy is a rapidly evolving field. The nervous system is the most complex collection of cells known to mankind. Studying the intersection of these fields will allow me to better understand how people and animals respond to harmful stimuli and the consequences of those responses.
WHAT DO YOU LOOK AT & THINK, "I WISH YOUNGER ME WOULD HAVE KNOWN THIS WAS POSSIBLE?"
Being accepted to my first internship was the biggest turning point in my scientific career. After being rejected from such experiences throughout high school over students who were accepted despite having little to no interest in pursuing science outside of school, my one acceptance within a pile of rejection letters during that particular application cycle was an amazing blessing. Having an internship experience also makes it easier to gain another as a young student and getting an internship freshman year of college is rare. When I was younger I felt like I was treated as second best next to my white peers in everything I did even if I was better at those skills (I was told this by those same peers parents and friends otherwise I would've believed I was second best too). Throughout grade school I began to doubt everything about myself and felt I would never advance to what I believed I was capable of. The moment I matriculated to an HBCU for undergrad I was no longer being held back. Finally I was achieving all the things I knew I could like finally getting a extramural research experience. I ended freshman year having gotten a number of acceptances to a number of on campus organizations as well. I just wish my younger self knew they were as great as they thought they were. Their white peers may have been chosen over them more times than once but that was not because they were not just as good id not better.
WHY DO YOU LOVE WORKING IN STEM?
I've come to realize that I really do love to learn new things. I feel as though throughout grade school the "cool thing" is to hate school and hate learning "useless things." But for me, gaining new knowledge is an amazing skill and unique career goal. In science we get to uncover and share knowledge that's never been known before. I can confidently say I love science because I love to learn and share what I learn with others.
BEST ADVICE FOR NEXT GENERATION?
The best advice I can give is to give yourself time to grow. Grow as a scientist, a woman, and human being. No one starts off in this field as an expert. Imposter syndrome is constantly at the back of everyone's mind but with some time, effort, and patience you will be able to become better at anything you put your mind to. Science isn't a race to the finish so don't rush and take time to grow.
"Being sort of bad at something is the first step to being sort of good at something." -Jake the dog