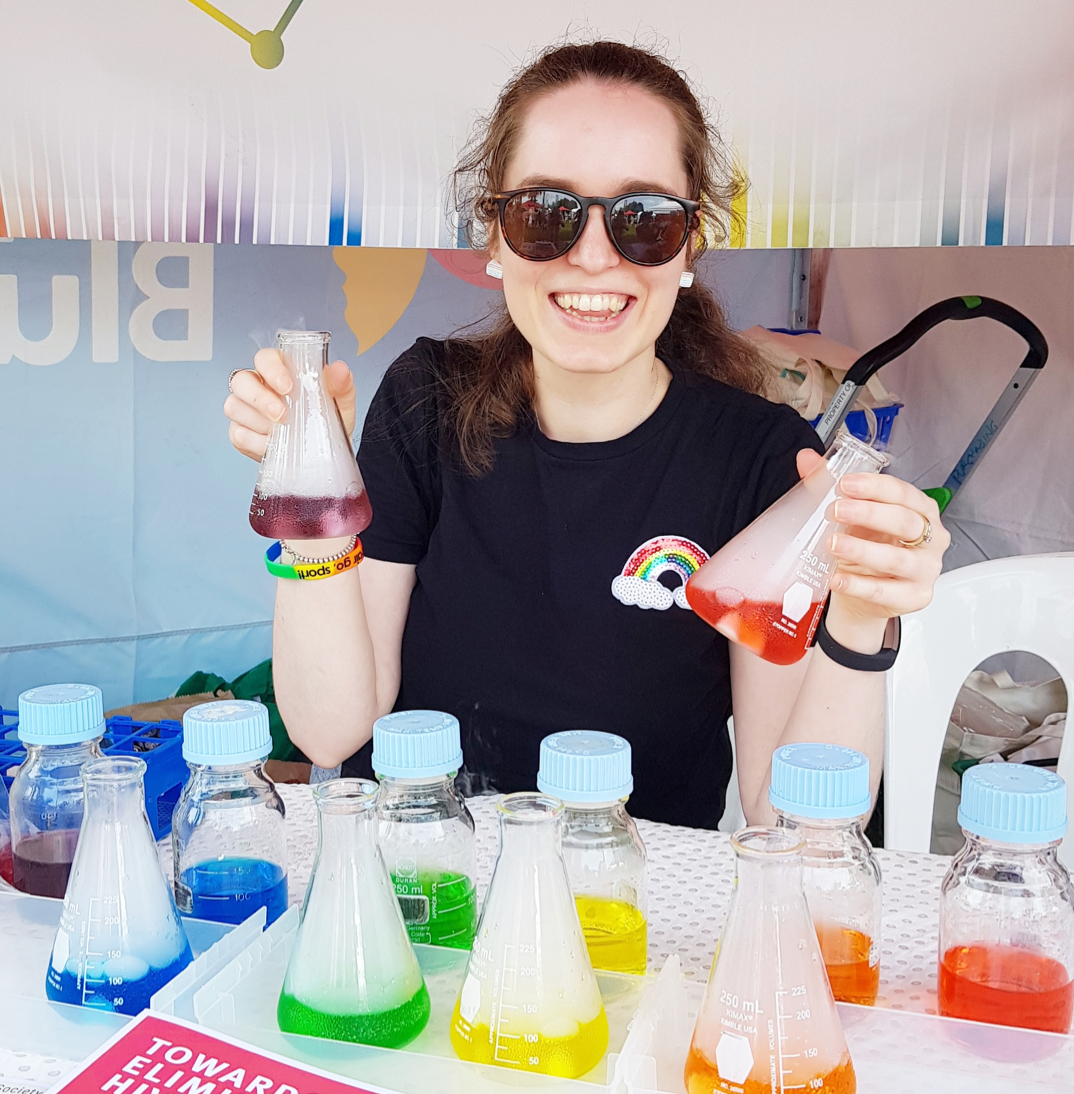 Research Fellow, Hudson Institute of Medical Research/Monash University & Director, Australian Society for Medical Research
Surround yourself with people who support and challenge you to be the best that you can both personally and professionally.
I'm a fetal and neonatal physiology postdoctoral research fellow. My research looks at understanding how being exposed to pregnancy complications affects development of a baby's lungs and their risk of experiencing complications at birth and in later life. My research is focussed on understanding how these problems arise at the molecular, structural and functional physiology level so that we can find ways to intervene to help these babies to have the best possible start to life. I am also currently a director for the Australian Society for Medical research and am very passionate about diversity and inclusion advocacy in STEM.
WHY DID YOU CHOOSE THIS FIELD?
Growing up I wanted to be a forensic scientist because I loved watching CSI on TV! So, after high school I went straight to university to become a medical scientist – but as soon as I heard about medical research in a second year lecture I became very interested. I contacted my awesome undergraduate physiology lecturer whose research was focussed on lung development and I got the opportunity to undertake a summer scholarship to gain research experience. From there I followed straight on to complete my honours, PhD and postdoctoral positions growing my research in this area. I love the ability to ask scientific questions and then find the ways to use, adapt or develop techniques to find answers which can then be used to understand why some newborns have more difficulty making the transition from fetal to newborn life. I might not be solving crimes like on CSI as I'd originally planned when I finished high school, but I'm certainly focussed on solving some very important problems as a medical researcher!
WHAT DO YOU LOOK AT & THINK, "I WISH YOUNGER ME WOULD HAVE KNOWN THIS WAS POSSIBLE?"
As a researcher, I've had the opportunity to do more things than I ever could have dreamed of! From getting a PhD to travelling the world to share my research as well as living in the UK and the Netherlands to undertake research visits.
Most importantly, I've made wonderful friendships with colleagues along the way who have embraced my love of lungs and allowed me to be myself both personally and professionally.
WHY DO YOU LOVE WORKING IN STEM?
I have had the incredible privilege to meet and work with many wonderful people from all around the world. Through my research I have collaborated with physiologists, physicists and clinicians which is amazing because working together we all have unique experiences that can come together to solve complex and important problems. Celebrating and acknowledging the wonderful diversity of people, their identifies and backgrounds is also a strength of the research community.
BEST ADVICE FOR NEXT GENERATION?
Surround yourself with people who support and challenge you to be the best that you can both personally and professionally. There's no stereotype for what makes a good scientist, STEM is for everyone. Be brave, be passionate and be you!
Do one thing every day that scares you – Elanor Roosevelt