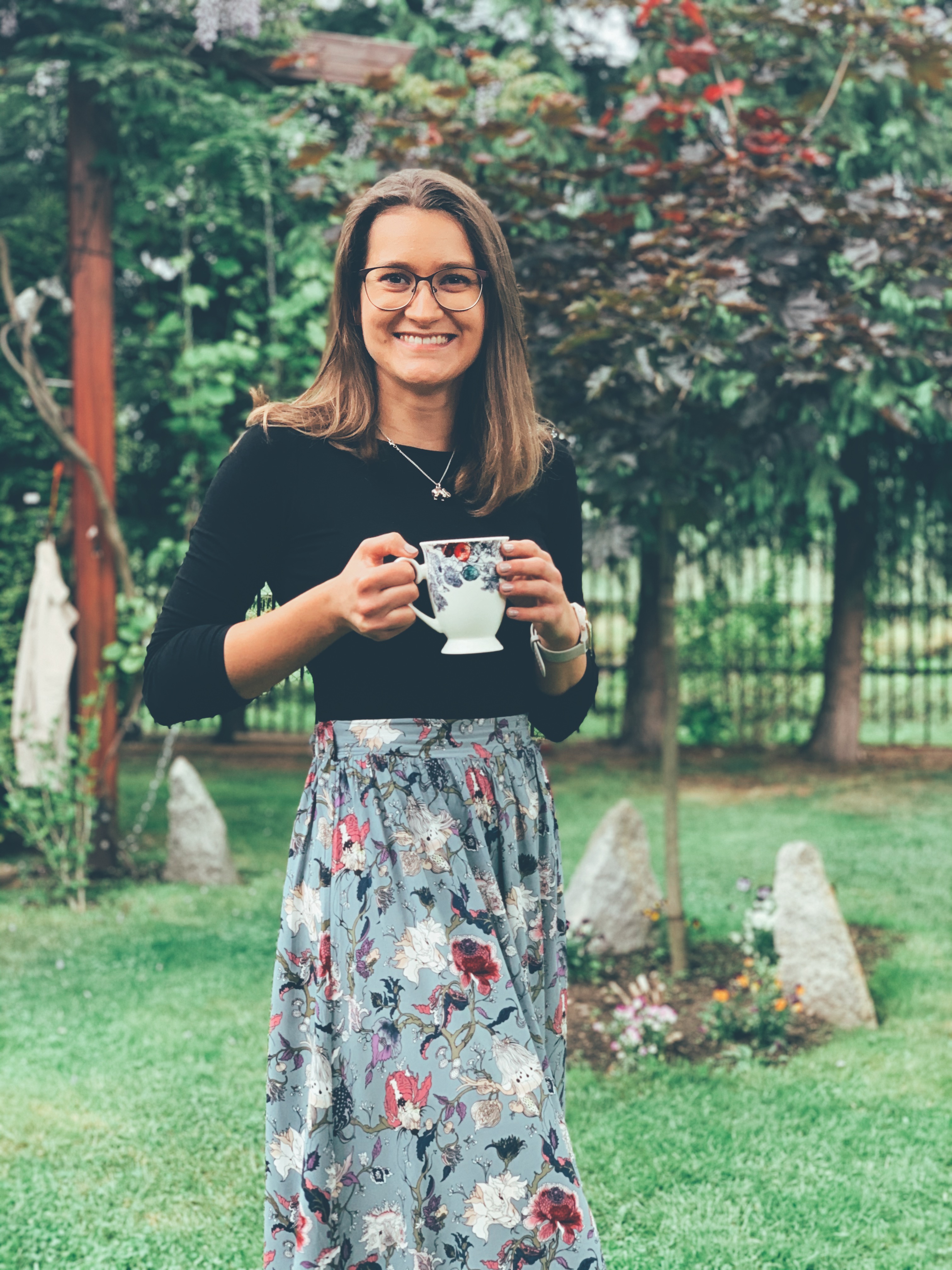 PhD candidate in genetics at organic chemistry department of LMU
Always dream big and never compare yourself to anyone else but you.
I'm a human geneticist, who is passionate about the filed of epigenetics. I'm researching cytosine modifications in human genome and investigating the mechanisms in which they are formed and removed. Those modifications impact the expression of certain genes, hence my studies may contribute to a broader knowledge about cancer pathogenesis or developmental fates of the cells. Apart from research, I'm also a science communicator and an author. I write a blog motivelina.com where I explain complicated scientific content to general public and I'm a member of Expert's Forum at Forbes Polska. In addition, I support women in science, especially women in Poland where scientific positions are dominated by men.
WHY DID YOU CHOOSE THIS FIELD?
I was to shy to dream big, but my life role model was Marie Curie-Skłodowska, after whom I inherited my second name (Marie). Mostly because she was such an independent and intelligent women, I am very proud that we had such amazing scientist in our country. At school, I was a horse rider with average school grades until I moved to the UK where I discovered my lve towards biology. I've been always interested in genetics, but never considered myself capable of entering scientific career path. Teachers allowed me to believe I could make it to the university without problems and I applied for a human genetics course at The University of Nottingham. After my first week there I knew that was the best decision I have made in my entire life and I started my genetics adventure which led me to the PhD position at LMU in Munich. Why genetics? The processes and amount of information hidden in our genes is astonishing, it will take us few more decades to understand enough to be able to help people on daily basis. Nevertheless, I think that my area of research can be very useful in future in early diagnosis of many diseases and syndromes and if we understand how those happen in our bodies, we may be able to revert the processes and cure patients.
WHAT DO YOU LOOK AT & THINK, "I WISH YOUNGER ME WOULD HAVE KNOWN THIS WAS POSSIBLE?"
Earning a PhD position at a well respected university. I would have never believed that this is possible. I was only a girl from a mountain village in Poland, who could have known that my passion for science will bring me here!
WHY DO YOU LOVE WORKING IN STEM?
Because every single day when working in science is completely different. I hate boredom, I need to feel uncomfortable to grow and learn and this is exactly what my job gives me. I wake up in the morning thinking what great experiments I planned for today!
BEST ADVICE FOR NEXT GENERATION?
Always dream big and never compare yourself to anyone else but you. Working in STEM is something that makes you compete not with your colleagues but with yourself. Your mind is able to produce unimaginable things when you let yourself be you and go with your heart. Treat your scientific work as a fun game you want to play, not a job that you have to have.
"Nothing in life is to be feared, it is only to be understood. Now is the time to understand more, so that we may fear less." Marie Curie-Skłodowska