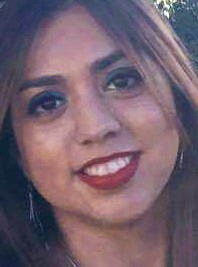 I'm leading different teams to improve the quality or our services , products & specially communication. I'm involved in trainees & young employees integration.
Why did you choose this field?
I'm Persian. I came to France in 2012. Because after different social movement & activities in my country, I realized that as a woman, I need more space. I'm not just someones daughter or wife and if I want to prove it, I have to take my place. Why this job? Because I love challenges. I love building solutions, helping team members to share their pinpoints and make the "work" environment more comfortable for all. Diversity & inclusion is my next goal. Issues are not the same all around the world and I want to help my adoption country to progress in this domain.
What do you look at and think, "I wish younger me would have known this was possible"?
In my personal achievement... Honestly nothing ! I think that I'm not yet at this point. All that I have achieved I knew that it was possible & even is less than what I could do...
Why do you love working in STEM?
Oups.. Already answered... I love building solutions ! I loved working in IT solution creation & improvement & now that it's combined with social engineering I'm really fulfilled with happiness when I go to work.
Best advice for next generation?
Being in STEM domain doesn't mean that you are nerdy. You can be social and STEM. You can be bold & STEM. You can be empathic & STEM. Do not accept the labels. You are who you are. You just have to do what makes you happy. Don't be afraid of failures. It will always learn you something.
Inspo quote / fun fact / role model