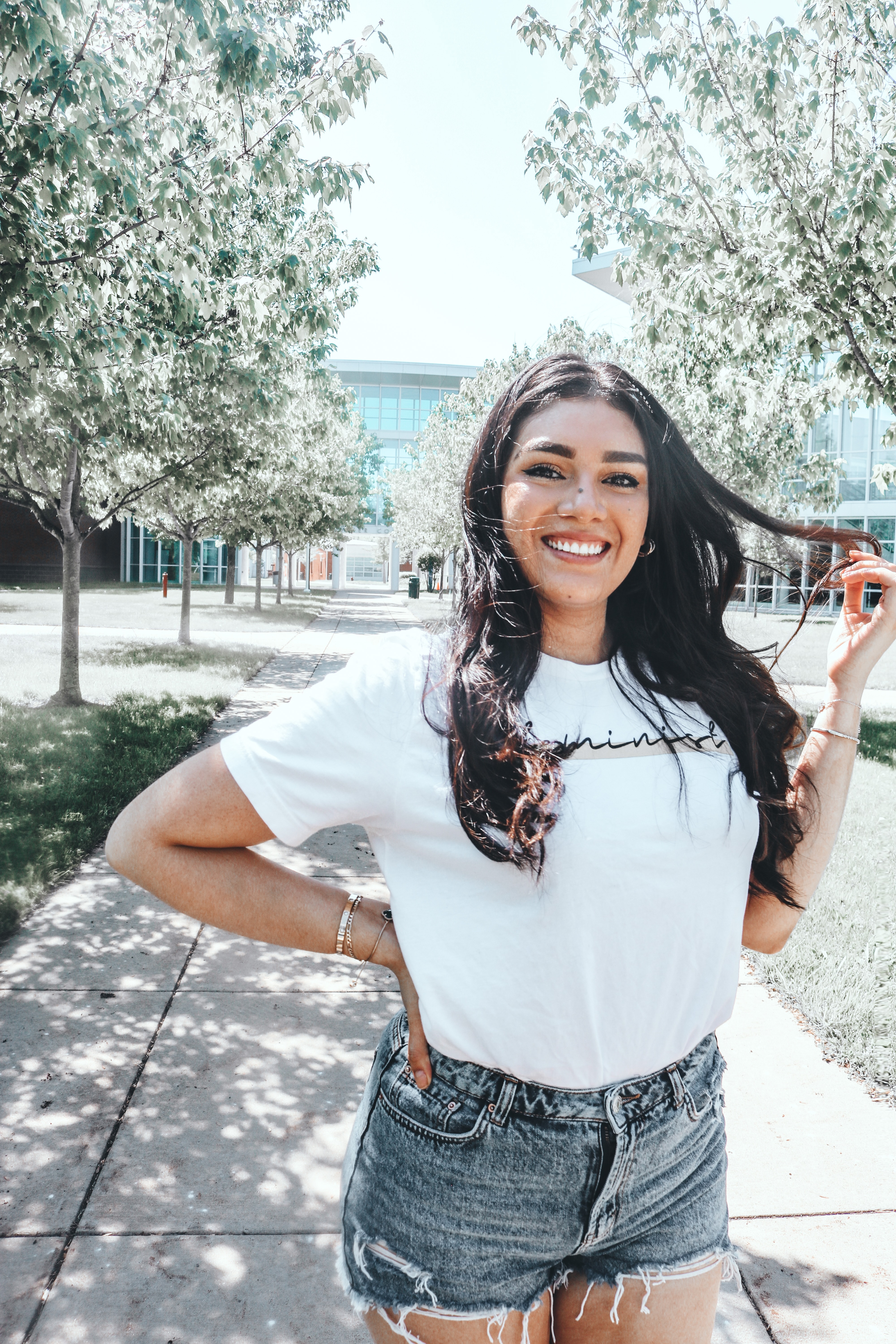 PhD student, Yale University
We want more girls in STEM so if you want to join STEM just do it, we are waiting for you.
As a chemical engineer and scientist, I conduct scientific research to advance knowledge in the chemical engineering area. As a content creator, I use my social media platforms to share STEM content and increase diversity in STEM.
WHY DID YOU CHOOSE THIS FIELD?
I have always loved math and science. When I was in middle school, I used to do algebra problems just for fun. Then when I was in high school, my friends would ask me for help in math and science courses and I enjoy explaining the concepts to them. It was amazing how I could use science to make sense of nature's miracles. As an inquisitive individual, I was always asking why. Why is the sky blue? Why do the planets orbit around the sun? Why do lakes freeze only on the top when it is cold? Why do objects fall to the ground when there is no other force exerted on them? Every explanation involved chemistry, physics, mathematics, and biology, and that is why I wanted to study them, to feed my curiosity. One time I watched a movie called "Flightplan" where the protagonist was an aerospace engineer. I found her character so strong and impressive and right there I decided I wanted to be an engineer. I started researching about the different engineering fields. Ultimately, the beauty of the Earth inspired me to choose Chemical Engineering as my major. I was hoping to use my degree to help the environment by advancing technology that was more sustainable. One of my role models has been the geochemist Clair Patterson, who fought for years against the use of lead because it was toxic for humans and the environment. Therefore, like him, I wanted to be an ethical scientist. I want to fight against scientific injustices, to be truthful about what I know, and to share my knowledge and create awareness to the oblivious ones.
WHAT DO YOU LOOK AT & THINK, "I WISH YOUNGER ME WOULD HAVE KNOWN THIS WAS POSSIBLE?"
One of my biggest dreams that I always thought it was almost impossible was to be accepted to a top school. I was born and raised in El Salvador and moved to the US when I was 19 years old, so I grew up in a different culture. When I started college, I did not know much about college. I quickly found out how many college students studying at top school started preparing to apply since they were in middle school. How was I going to be accepted if I felt like I had nothing to offer? But here I am, I've been accepted to Yale University. So, I wish I could tell my younger self: "Hey, the sky is the limit".
WHY DO YOU LOVE WORKING IN STEM?
STEM is cool, period. I dig that I'm always learning, advancing, and innovating. My days are not monotonous, the work is always challenging so I'm never bored. The other reason that keeps me going is that my end goal is to help people in developing countries like where I'm from so I'm very passionate about it.
BEST ADVICE FOR NEXT GENERATION?
First, I would like to clarify that being STEM doesn't mean you have to look like a "nerd" (the ones portrayed in movies). You can be whoever you are, express yourself through your style, and still work in STEM. My advice to you is to dream big – stretch your goals as Elon Musk advises. Work hard but have fun along the way! I never stopped having fun, I just had to become more organized and productive. GIRLS WE NEED YOU! We want more girls in STEM so if you want to join STEM just do it, we are waiting for you.
"You never fail until you stop trying." ― Albert Einstein