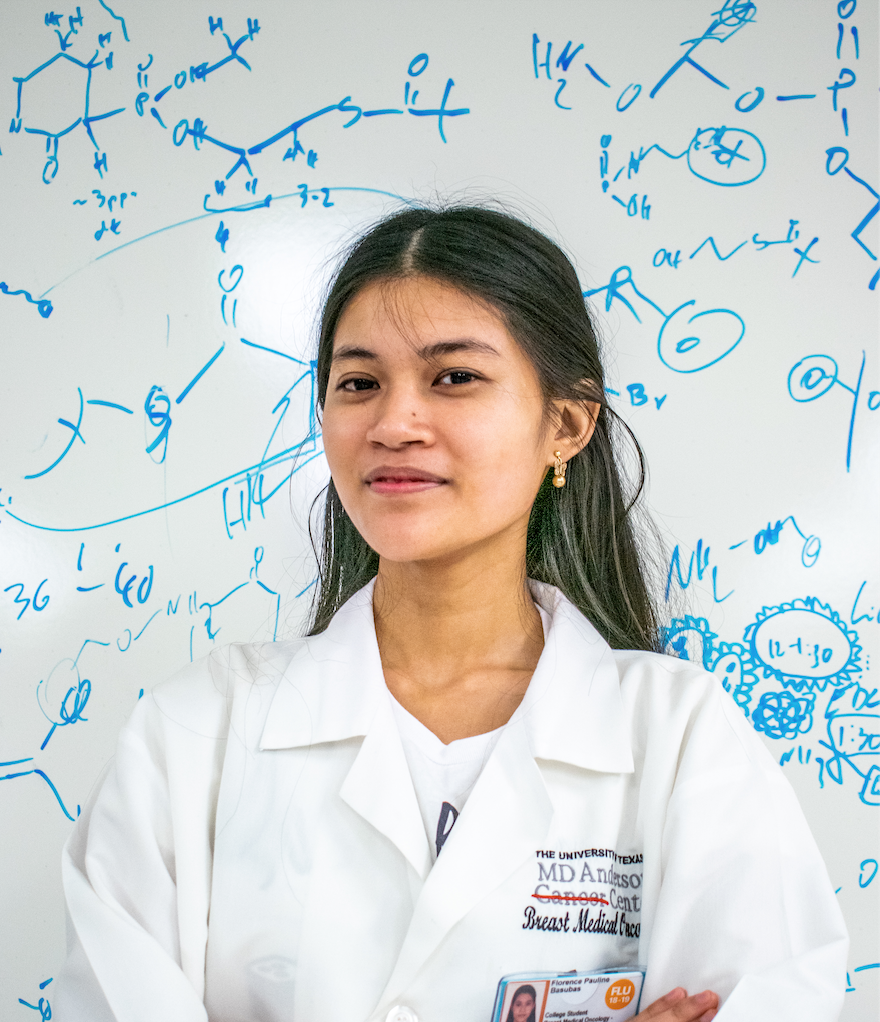 Florence Pauline Gardose Basubas
Founder, Science Integrated Direction for Highschool Investigators

And - Scientific Strategy and Business Development Consultant, Stealth Healthcare Startup
Celebrate both successes and failures because every time you fail, you just haven't succeeded yet.
Professionally, I am currently bridging private industry (startup) and academia (hospital research) to foster collaboration in designing and conducting research that utilize emerging technologies (Artificial Intelligence, Machine Learning, etc.) in Healthcare and Clinical applications. Two years ago, I founded and still currently remotely leading a non-governmental organization in my home country, the Philippines, to match high school students passionate about STEM with Pinoy (Filipino) scientists who can mentor and guide them in conducting their research projects. I am also leading space organizations (Society for Space Education, Research, and Development and Space Generation Advisory Council) in the Philippines.
WHY DID YOU CHOOSE THIS FIELD?
I got sick with dengue when I was 7, so in high school, I conducted experiments to try to find a cure for dengue. While traveling the world when I was pursuing my undergraduate degree, I was able to work in several laboratories: Institut Pasteur 🇰🇷, Friedrich Loeffler Institute🇩🇪, Barts Cancer Institute🇬🇧, and MD Anderson Cancer Center🇺🇸. I learned how Science was conducted differently in different parts of the world and I realized that the true essence of science is being able to apply what I'm learning within the four walls of a classroom or laboratory to a borderless world. I am now working outside of the laboratory because I believe science doesn't just end in the laboratories, we, scientists have to go out, share our discoveries, and make sure that they are being applied well in the real world.
WHAT DO YOU LOOK AT & THINK, "I WISH YOUNGER ME WOULD HAVE KNOWN THIS WAS POSSIBLE?"
When I was 6, I seriously wanted to be an astronaut but no one believed me. In a developing country like the Philippines, being a scientist is not a practical envisioned career, so it is not uncommon for aspiring scientists to not pursue their passion for STEM. After recovering from dengue, I almost accepted the reality society imposed upon me but Science is my true love. Now that I have become a scientist and on my way to greater things, I want the younger me to know that I don't have to fit into the one reality society has designed, I can go out of the box and create my own reality.
WHY DO YOU LOVE WORKING IN STEM?
I just love Science. Time and again, I fall in love with different fields of Science. I've always been fascinated by what is beyond - I love looking in with a microscope and looking out with a telescope. But, I think what I love most about working in STEM is that I also get to help others. Whether I'm working in or out of the laboratory, every small thing I do contributes to helping cure diseases or improving others' lives. Right now, I'm leading organizations and helping aspiring scientists in conducting their projects or in paving their career paths. I look forward to every youth who aspire to become scientists get to turn their hopes and dreams to reality and actually become scientists.
BEST ADVICE FOR NEXT GENERATION?
Like all things, falling in love with Science is easy but staying in love with Science is a difficult choice you have to make everyday. Having a career in Science is difficult, there will be challenges and barriers along the way but if you truly love it, the ultimate reward is being able to define your own meaning of success and realize the essence of why Science. Celebrate both successes and failures because every time you fail, you just haven't succeeded yet.
"Big or small, we can do something. Nobody can solve the problems of the world overnight, but we can all do little things to contribute to solutions. So, do whatever you can because most lives are not distinguished by great achievements. They are measured by an infinite number of small ones."