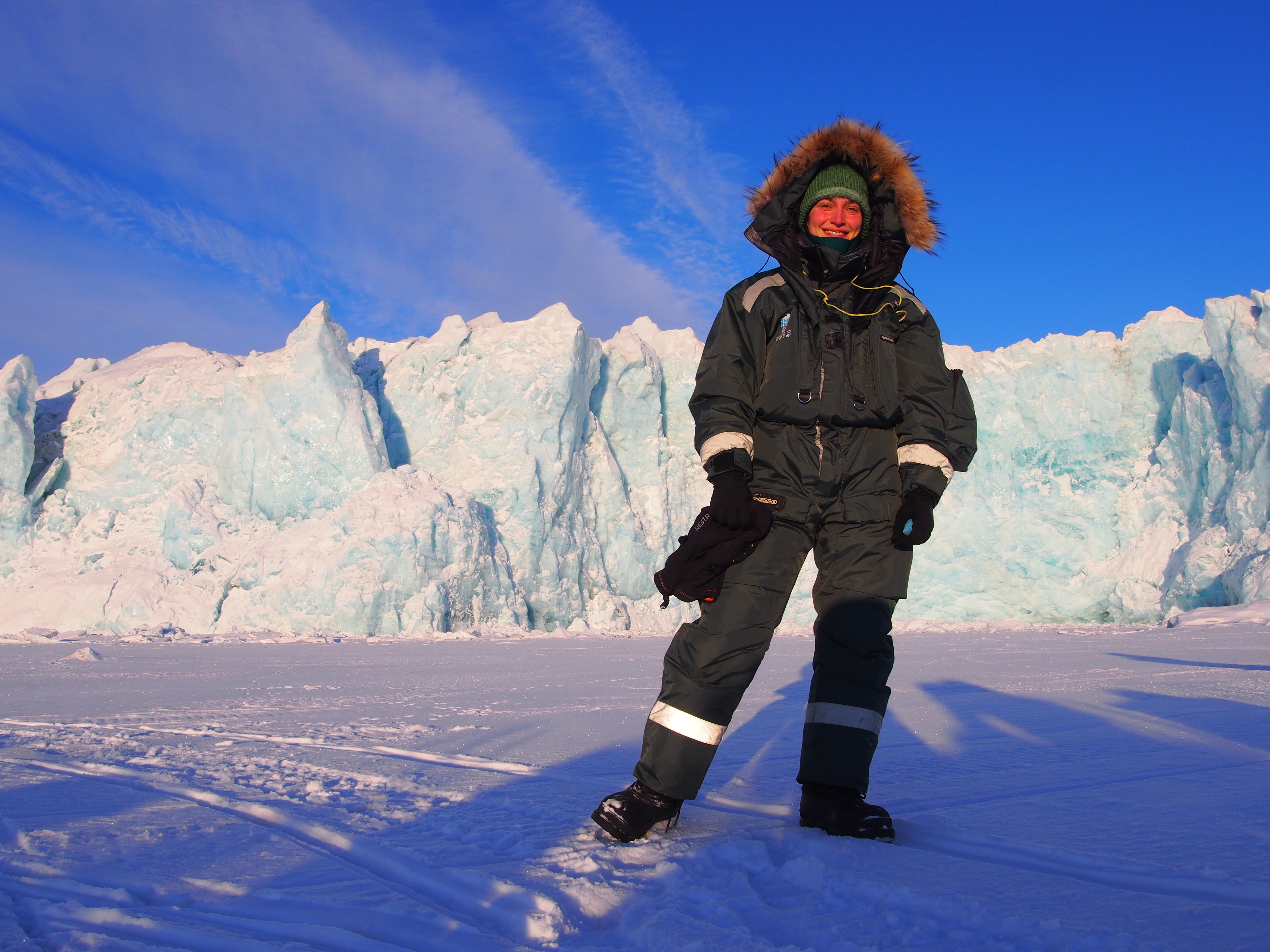 MSc Meteorology, Johannes Gutenberg University Mainz, board member of the Young German Physics Society, climate activist
Currently, I am studying the climate and atmosphere to become a polar scientist, who gives first-hand information to the public and teach about the impact humans have on the planet. For the real Arctic experience, I spend some time abroad in Umea, Sweden and Longyearbyen, Svalbard to do research myself and gain more practical knowledge about snow and ice. Furthermore, I help others organising their exchange year and encouraging them to do such a unique experience. I plan events to bring physic students from different countries together (conferences such as the ICPS 2019 and exchanges such as GIPE 2019).
WHY DID YOU CHOOSE THIS FIELD?
As a child, I wanted to become an astronaut, who in my eyes were the discoverers of our time. But I were German and did not speak English at that time, I thought I could never do something like that. As I grew older I learnt that you could master another language and that I love to learn how the world around me works. There is not a particular moment I realised I wanted to become a scientist, but several events and activities lead to it. Participating in school contests with my own experiment or solving math problems, planting trees in Australia and starting climate activist groups, plus being more and more amazed about our planet and its beautiful nature.

Arctic research became my goal after I fell in love with the North, which is really easy if you don't mind the cold. The wild landscape, the rough nature and the international community made me feel at home and I've never been tired of exploring more about it. In this way, I have the adventures of a discoverer but on our wonderful planet instead of up in the space.
WHAT DO YOU LOOK AT & THINK, "I WISH YOUNGER ME WOULD HAVE KNOWN THIS WAS POSSIBLE?"
WHY DO YOU LOVE WORKING IN STEM?
STEM is so diverse in what you do. You rarely meet another scientist who did exactly the same as you do. Every personal way leads to something and I would love if this is more encouraged!
BEST ADVICE FOR NEXT GENERATION?
Go your own way! Just because some career path was right for someone else does not mean it is the same for you! The same with learning methods and work schedule. Take your time to figure out what feels right for you and that way is exactly the best!
"Go your own way." -Fleetwood Mac