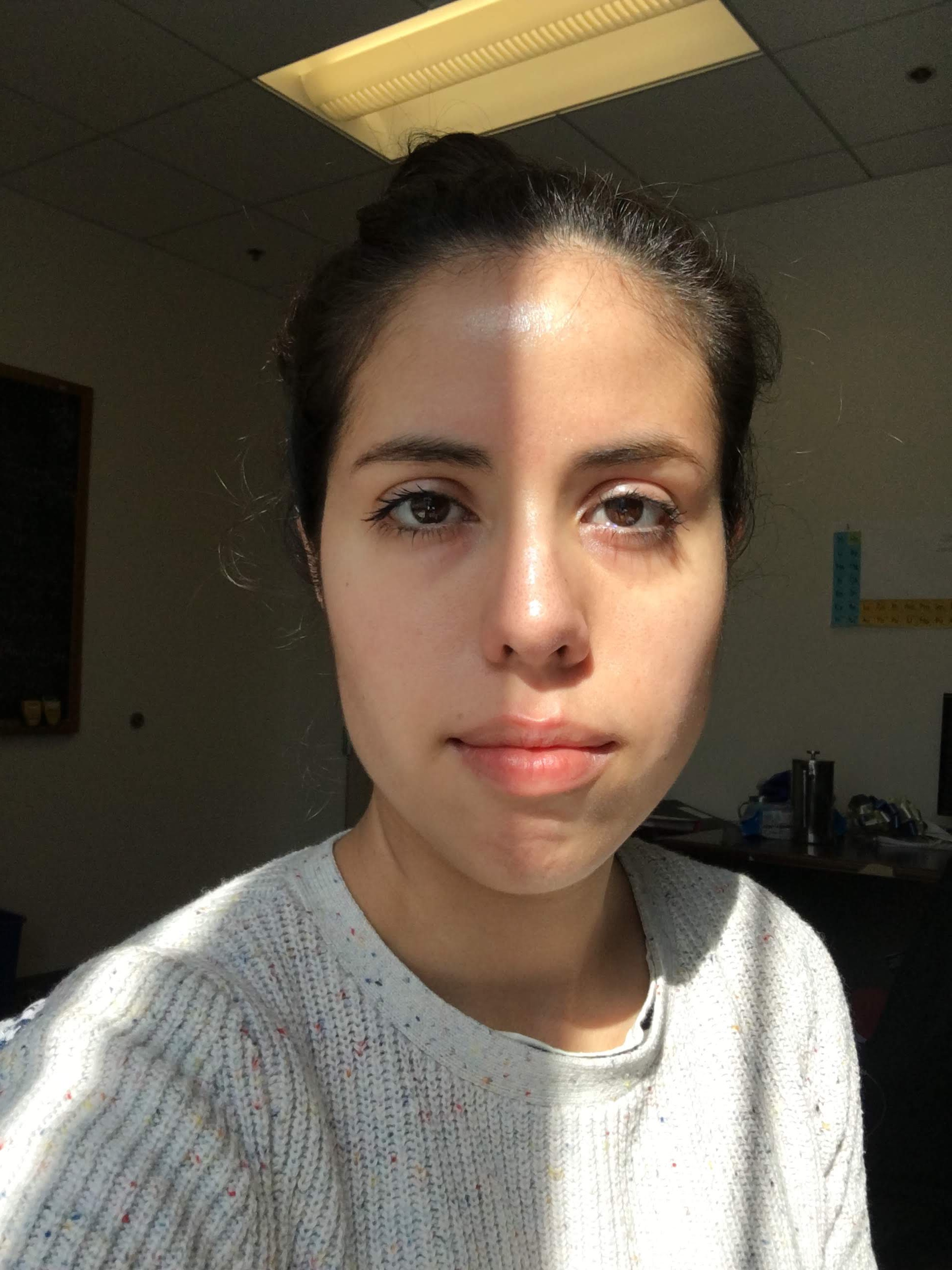 And - year-round intern, Sandia National Labs

Be truthful to yourself in all respects.
I'm a theoretical chemist- this basically means that I write mathematical equations to describe how electrons behave in specific environments. It's a pretty neat/grey area between chemistry and physics.
WHY DID YOU CHOOSE THIS FIELD?
Math was always my favorite subject since I was a child all the way through high school. However, I honestly did not know what you could do with a math degree, so I chose chemistry as my major in college. Thankfully, to my surprise, I did enjoy studying chemistry in college. My true love for theoretical chemistry came when I took my quantum chemistry course in college, where I realized I could combine my love for math and chemistry.
WHAT DO YOU LOOK AT & THINK, "I WISH YOUNGER ME WOULD HAVE KNOWN THIS WAS POSSIBLE?"
Getting recruited to intern at a national lab! I never thought my skills would be good enough to be needed at a National lab. As women we often undervalue our skill set. This experience really opened up my eyes to the fact that I could truly be an independent scientist.

I'm also pretty proud of my first author papers (more soon to come). Since they are in peer reviewed journals, it's pretty cool to know that they'll be there to (hopefully) help someone else in the future.
WHY DO YOU LOVE WORKING IN STEM?
Solving problems, that currently don't have a solution. That's pretty much the scientific method in a nut shell. I'm not gonna lie, while it can be frustrating, it's neat to think that you're basically writing an instruction manual for someone else in the future. For example, I like to think that I'm writing the instruction manual on how to understand the behavior of electron in extreme conditions, for some student in the future.
BEST ADVICE FOR NEXT GENERATION?
Be truthful to yourself in all respects. Don't be afraid to not know the answer to something! People are not born with encyclopedias in their heads, so being bad at something (like STEM) that you've never tried is expected. Don't be afraid of failing, and most importantly don't undervalue your skills!
Two of my favorite Richard Feynman quotes:

"If you think you understand quantum mechanics, you don't understand quantum mechanics."

"You can always recognize the truth by its beauty and simplicity."