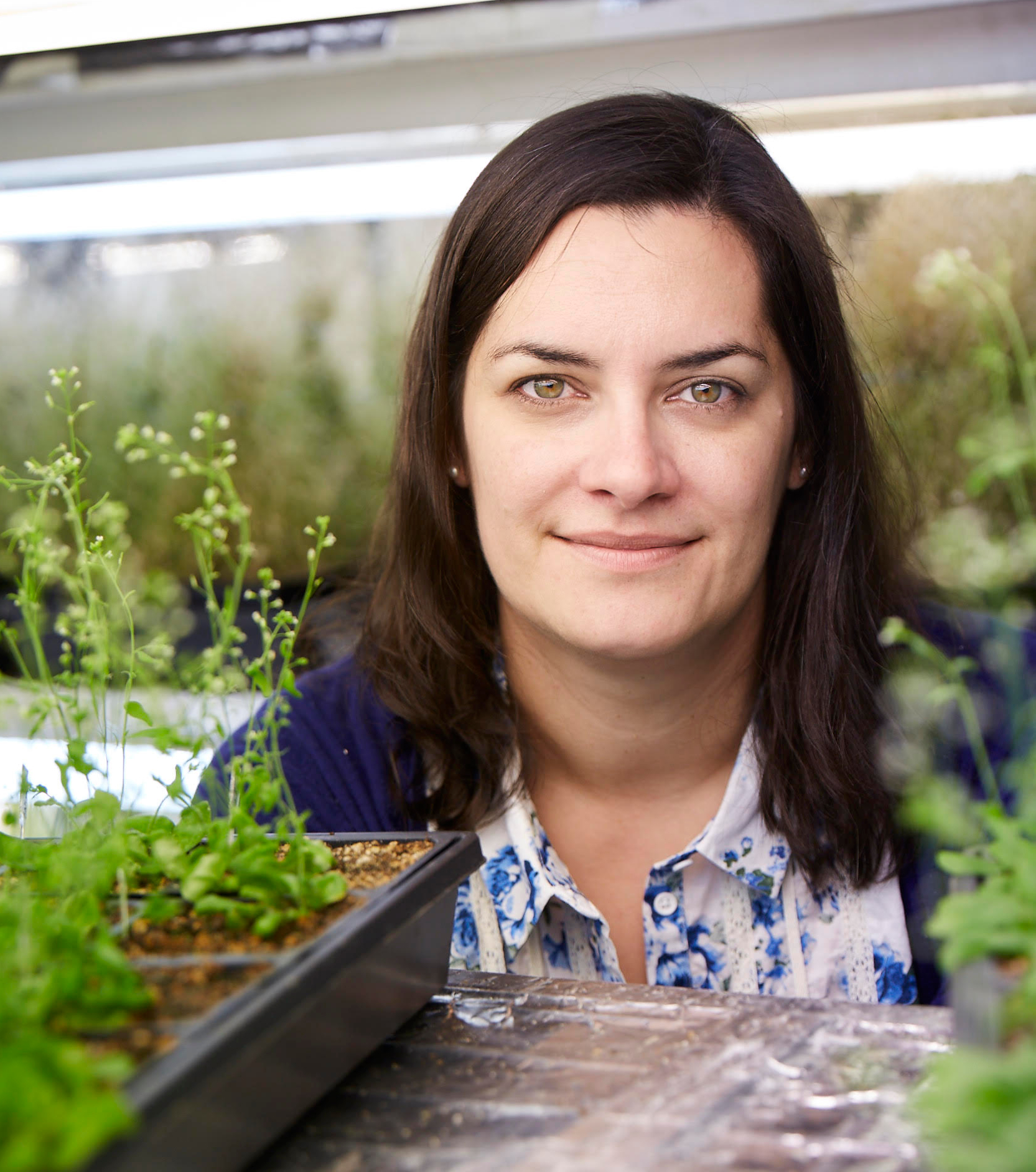 Group leader, Institute of Biosciences, Biotechnology & Translational Biology, University of Buenos Aires
And - Researcher, National Council of Science and Technology (CONICET)
Surround yourself with people that would help you grow.
I'm a plant biologist. I investigate how plants, especially seeds, respond to environmental changes and the mechanisms underlying those responses in order to understand how they may adapt to different environments. I use model plants but also species that are economically relevant (crops and weeds) and native species.
WHY DID YOU CHOOSE THIS FIELD?
I fell in love with biology while in high school, so I went to college to get a degree in biotechnology. As a first-generation college student, didn't know much what to expect from the experience but fortunately had wonderful professors and with time I started being really interested in plants. When I took a Plant Physiology course I found out how wonderful and overseen plants are in general and from there couldn't stop thinking about them and trying to understand how they work. After graduation, I pursued a PhD in plant physiology studying seeds and their responses to changes in the light environment and did two postdocs while I kept studying different aspects of seed biology. Right now I have my own work group and we are exploring seeds responses at molecular, physiological, ecological and evolutionary levels.
I found seeds to be intriguing and amazing structures with all the potential to develop a whole plant. When a seed germinates determines the environment the future plant will experience the rest of their life, this is so important in the plant life cycle and so interesting that I can't think in any other thing more important to research at this moment. Working with seeds is hard but that is what makes studying them so exciting.
WHAT DO YOU LOOK AT & THINK, "I WISH YOUNGER ME WOULD HAVE KNOWN THIS WAS POSSIBLE?"
Enjoy the journey, I had some difficult times in which I felt I wasn't prepared, lost motivation or was frustrated. That's part of being a scientist, just keep focused and celebrate all achievements, no matter how small they are.
WHY DO YOU LOVE WORKING IN STEM?
I'm a extremely curious person and continuously amazed by nature. I can't think of a better career path to let my interests flow, answer questions and keep learning.
BEST ADVICE FOR NEXT GENERATION?
This is an extremely frustrating and challenging career path, but at the same time is full of rewarding moments. Surround yourself with people that would help you grow and navigate this environment. Follow your own interests, find your support group and collaborate with other people to achieve your goals.
It might sound cheesy, but "follow your dreams" would be the one that helped me get where I am.