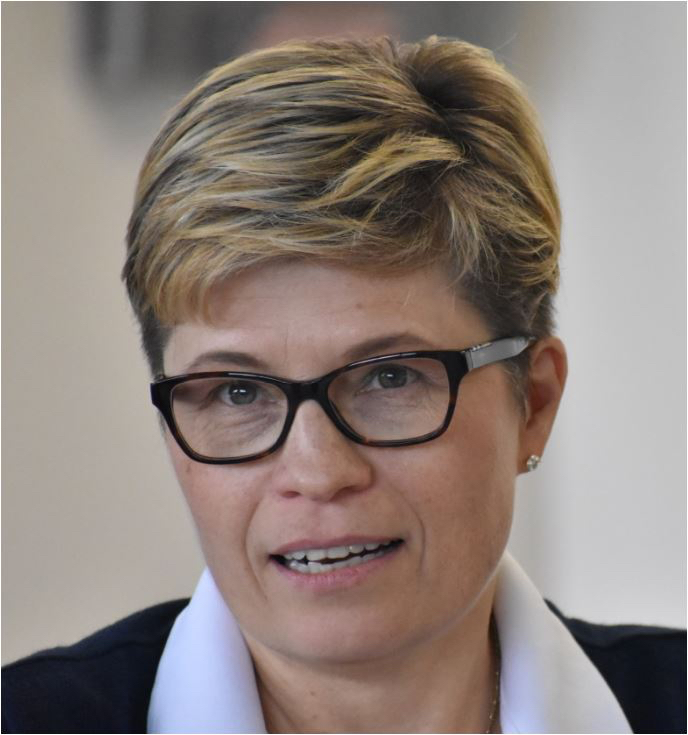 Professor and Co-Director, Multi-Interprofessional Center for Health Informatics, University of Texas
Work very hard for something you love, and you are passionate about it because when you have passion, you can accomplish anything you want.
As a Health Informaticians, I have a specific interest in harnessing the power of research to collaborate with public health, libraries, government, and various agencies to translate research into action. For most of my career, I have had the opportunity to conduct research, participate in team projects, and lead partnerships across academic institutions, industry, and within the community. I am passionate about my role as an educator and committed to inspiring others to identify and address the challenges that impact the health and wellbeing of all individuals, and the opportunities to overcome them, via a diverse array of multidisciplinary partnerships and interprofessional collaborations.
WHY DID YOU CHOOSE THIS FIELD?
I always wanted to help others live healthier lives. My initial goal was to go into medicine but quickly realized that I did not want to interact with patients directly, although still help but in a different way. I moved from Chemical Engineering into the Molecular Biology and Technology field and then into Drug Discovery and PharmacoInformatics. My goal at that young age was to discover a blockbuster drug and become rich and famous. As I dedicated myself to the computational work in the drug discovery field, I started to realize that finding the best drug molecule was important, but that was only going to help treat a disease, without taking into account the side effects of the long-term usage, and all the negative impact on the wellbeing of the individual. This was the turning point in my career when I decided to shift my focus from treating illnesses to preventing and improving health and preparing the next generation of health professionals so they can meet the challenges of the 21st century.
WHAT DO YOU LOOK AT & THINK, "I WISH YOUNGER ME WOULD HAVE KNOWN THIS WAS POSSIBLE?"
My greatest accomplishment relates to my personal development, and it has been my transformation from a shy young woman to a confident, happy and very focused adult.
WHY DO YOU LOVE WORKING IN STEM?
The early exposure to a Chemical Engineering degree, and later a Master of Science in molecular biology and biotechnology, gave me the opportunity to touch for the first time a computer and learn how to use the Unix and Linux operating systems or code in Fortran or C++. This experience opened career paths that I never thought possible. I decided to pursue a PhD in Computational Biochemistry, and once I graduated, I landed a job as a computational scientist for a drug delivery company. Being in an industrial environment, I experienced the pressure to improve the operational efficiency of drug development. This task could only be achieved through the extensive use of new technologies that allowed the integration of any information collected during discovery, preclinical and clinical development. A few years later, I moved into the academic world as a pharmacoinformatics specialist. My main job was to design drug molecules and assess toxicity, drug-drug-interactions via modeling and simulation. It was during this time when I realized that the long-term use of therapeutics could have significant effects on our health. So I became very interested in the health informatics aspect of this process that involves evaluating and comparing drug candidate characteristics and how do they impact human life. I can only do what I do as a result of my training and passion for STEM.
BEST ADVICE FOR NEXT GENERATION?
I have three pieces of advice:1.Passion – Work very hard for something you love, and you are passionate about it because when you have passion, you can accomplish anything you want.
2. Perseverance - There have been many times in life when you will be tempted to throw up your hands and say, "It's impossible! I can't do it!". Trust in your abilities more than anybody else. Life is full of challenges and hardships, and you will always have people around you who would try to stop you or what you are doing. Don't let anybody tell you what you can or cannot do.
3. Help others – Never measure success based on what terminal degree you have or how much money you make. Measure it by looking at how do you inspire and help others. Always be eager to help others by unlocking the hidden talents that some might not even be aware they possess.
"My mission in life is not merely to survive, but to thrive; and to do so with some passion, some compassion, some humor, and some style." - Maya Angelou